The finalists for the CS:GO Player of the Year 2021 were already announced, everything was shared by HLTV.org, Oleksandr ¨s1mple¨ Kostyliev was the one who topped the ranking, in 2021 he could repeat his achievement of 2018, he already had two years being second on the list, both in 2019 and 2020. In 2021 s1mple was the MVP of eight tournaments, where the PGL Major Stockholm is included, where the Dane was outstanding and was the most important player of his team, giving them a great help to win titles, he surpassed his record of 2018 where he got 7 MVP. So this year the player is going to give it all to increase and improve last year's numbers, we recommend you to be informed of this player who is very surely going to increase his game this season.
What NAVI has to offer with this exclusive "S1MPLE THINGS" collection
This year NAVI started with everything and what better way to start than launching its new collection with the best player of the year, here we leave you a very good collection from NAVI for you to enjoy.
NAVI "S1MPLE THINGS" oversize T-shirt
Shirt with a different design, what better for a limited collection, is a white oversize T-shirt, with stylish aesthetic details, along with the print of S1 and GOAT, a simple design but very incredible, the design is very similar to the game of S1mple, precise and simple. This T-shirt is made with 70% cotton, 20% polyester, 5% microfiber. 5% elastane, all this to give you maximum comfort and durability capable of withstanding hours and hours of play.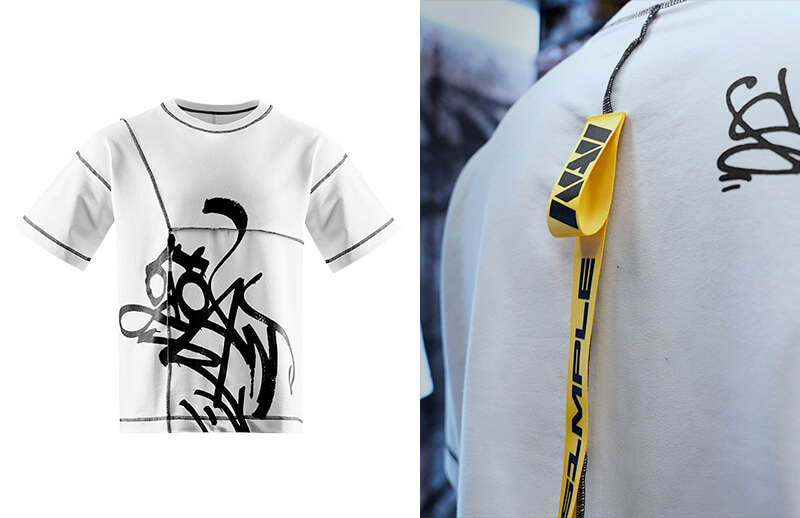 NAVI "S1MPLE THINGS" oversize Hoodie
A simple and spectacular hoodie for the best sniper and player of the year 2021, this is a simple hooded sweatshirt, this has a loose fit, you can only find it in white color, it is important to highlight its elegant details with its S1 and GOAT print. Made with a simple fabric but that will give you enough comfort and durability, it is made of 70% cotton and 30% polyester, a garment to use on those cold nights of games and to be comfortable and fashionable.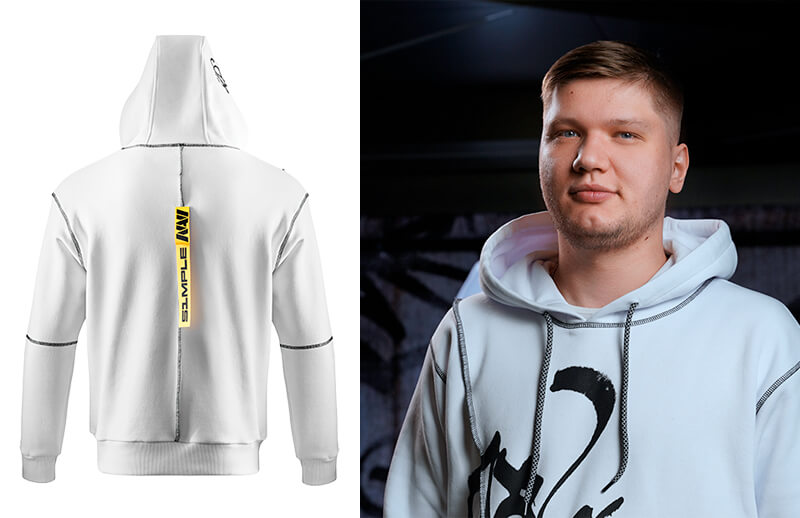 NAVI "S1MPLE THINGS" Sleeves
S1mple sleeves, these are made with a technological fabric, quite elegant for the details that this has, with the same prints of the two previous products, S1 and GOAT, quite simple but comfortable and fashionable.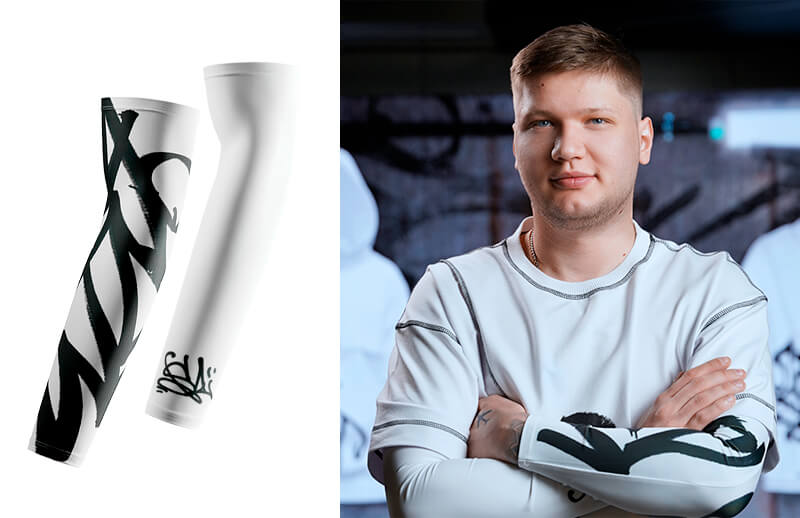 NAVI starts the year strong with the desire to win more titles
The team comes this year with desire for more and they will fight to achieve all their goals this season and how not to dream having the best player in the world today. All limited garments can be found in the official NAVIS store, on that website you will be able to get the limited collection of S1mple, take advantage of these garments before they run out because they have a very aesthetic and simple style.
NAVI starts the season strong, as they will be competing for the prize pool, but this will be announced later, now they are only focused on getting the points for the VCT Circuit that is required to qualify for the World Championship, the competition starts on February 11 and ends on March 27. Keep reading to keep up to date with the information of all the esports teams, as the season is just starting and we will continue to inform you here and keep you informed all the time. To purchase the items of this collection you can do it from the official NAVI shop.