Misfits Gaming is an esports organization founded in the city of Florida in 2016 by Ben Spoont in conjunction with Laurie Silvers and Mitch Rubenstein (also founders of SyFy Channel) under which teams have been formed that have participated in tournaments for video games such as League of Legends, Overwatch, Call of Duty and Fortnite. This is how Misfits Gaming has consolidated its position as one of the most important esports organizations, also becoming a permanent partner of three leagues: the League of Legends European Championship, Overwatch League and Call Of Duty League.
It is worth mentioning that Misfits Gaming owns two independent team brands: The Florida Mutineers which competes in the Call of Duty League and Florida Mayhem which competes in the Overwatch League. The organization has also launched an initiative aimed at providing financial support to the next generation of entrepreneurs who want to get started in the world of esports. Misfits Gaming is currently participating in the LEC 2022 where it will soon face MAD Lions in what will be week 3 of the Spring Split of this tournament, in an attempt to get a place among the top three. This has already prompted betting on their chances of winning against the opposing team.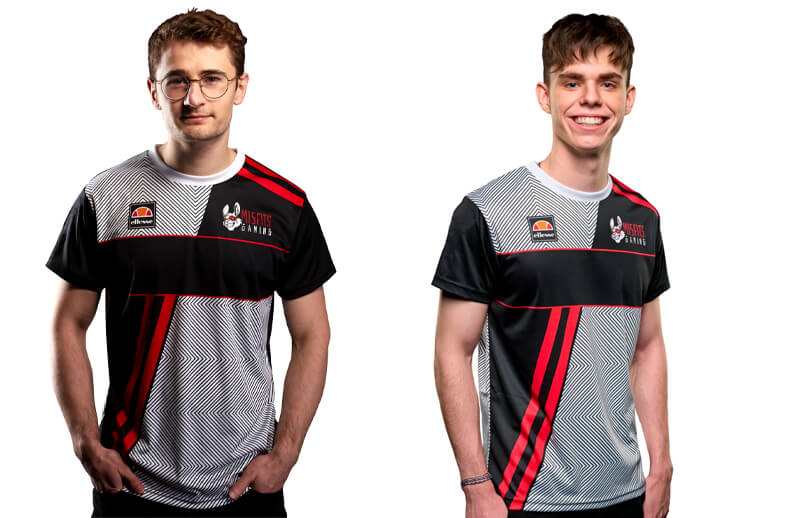 In that sense, the two teams are evenly matched in the standings with a 3 – 2 score, so this match between the two will be loaded with a lot of tension, as whoever gets the win will be a big step ahead in the standings. While both teams come to this point feeling confident, in the case of MAD Lions their confidence is likely to be higher, as last week they got the win over Astralis, while Misfits lost to Fnatic. This made it clear that Misfits may need some more time to be at the level of the best in the league, which is why facing MAD Lions will represent a big step for this team. Misfits fans will be able to get their hands on what's new for this team in terms of clothing. It is a new jersey for the 2022 season that will be used by Misfits in some of the competitions scheduled to take place this year, in collaboration with Ellesse.
Features of the Misfits 2022 official Jersey with Ellesse
This Misfits x Ellesse jersey has been made in materials that combine polyester and elastane, resulting in a piece that is comfortable and soft to the touch. Also, the design applied on the fabric is remarkable, in which you can see an interesting pattern of reflective stripes arranged diagonally complemented with sections in red and black that elevate the aesthetics of the model. Accompanying these peculiarities in the design are graphic elements such as the team's logo on the front, while the back features the team's name along with the player's name.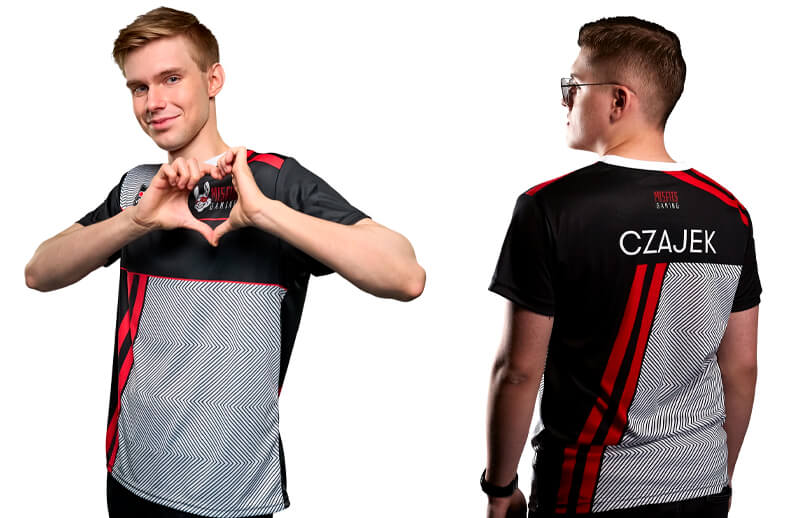 In the making of this model, technology designed to quickly dissipate moisture generated by the human body through sweat has been applied, so you can feel comfortable wearing it during an intense workout or playing your favorite video game. This Misfits x Ellesse jersey also features a ribbed collar equipped with a dropped hem with an optimized fit. Those interested in purchasing this jersey can do so through the Misfits Gaming official shop.