Spacestation Gaming, also commonly known as SSG, is an eSports organization of American origin, more precisely from Utah, founded by Shaun McBride in 2017. It is one of the most relevant organizations in the world of eSports, with active participation in Rocket League, Rainbow Six Siege, Halo Infinite, Smash Ultimate, Apex Legends, iRacing and Clash of Clans competitions.
Due to its participation in the new RLCS (Rocket League Championship Series) this 2022, SSG has released a new limited edition t-shirt in tribute to this globally acclaimed competition.
In this post, we come to tell you what this t-shirt is about, what details it has, what is its design, fabric, sizes, features and others; in addition to this, at the end of the article we will leave you a guide for you to buy it yourself, whatever country you are from, so stay until the end and do not miss anything.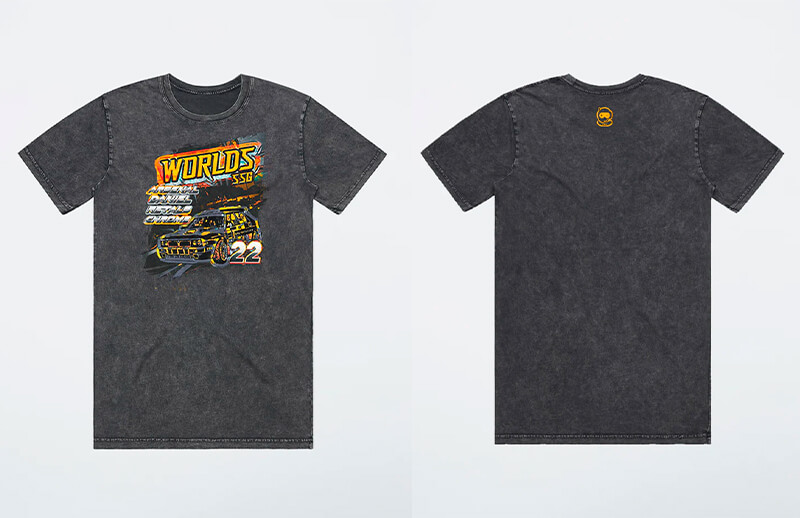 New RLCS 2022 Spacestation Gaming T-Shirt overview
From August 9 of this 2022, the date on which SSG announced via Twitter the launch of this new Rocket League Championship Series t-shirt, you will be able to find it in their official store, although later we will tell you in depth where you have to go and what exactly you have to do to get it. Now, let's take a look at this new RLCS 2022 t-shirt.
This is a short sleeve crew neck t-shirt, made of 100% high quality cotton, guaranteeing durability and good feel towards the fabric. Neck ribbing, side seams, shoulder-to-shoulder tape, double-needle hems and pre-shrinkage to minimize shrinkage with washing.
Its fit is the same for both men and women, so you can say that it is a unisex t-shirt, regardless of gender. As for the sizes, you can get it from size S to 2XL, so you will not have to worry (in the same store you will have a guide with the exact measurements of each size, so you know which one is yours).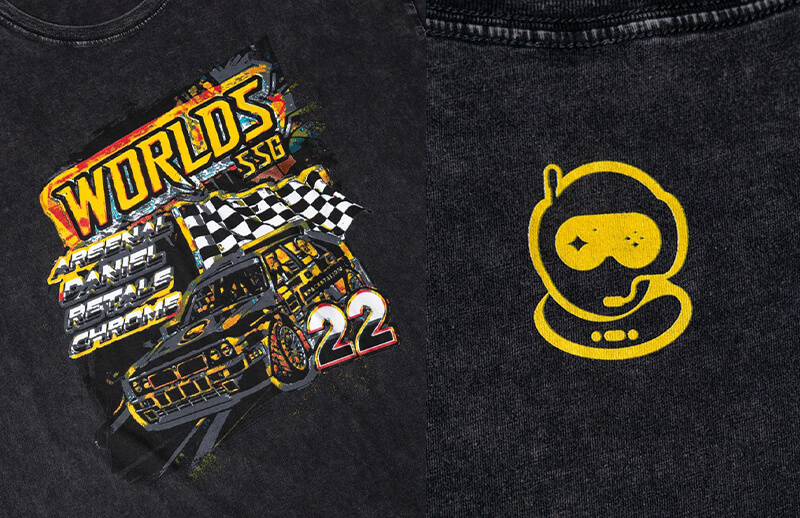 As for the design, it has a worn gray color, whose seams simulate a jean-type garment. On the front we will see the main design, which contains, in the upper chest area, the engraving WORLDS SSG, in yellow with orange borders.
Below this, a design of one of the Rocket League vehicles and a checkered flag, plus the names of the team participants (Arsenal, Daniel, Retals and Chrome) and the number 22. All in black, chrome gray, yellow and orange tones. The back only has the Spacestation Gaming logo in yellow, in the neck area.
How to get the new RLCS 2022 Spacestation Gaming T-shirt?
If you liked this new SSG T-shirt and want to wear it in tribute to the team's participation in the new edition of the Rocket League global competition, we invite you to head straight to the SSG's web shop, where you will find this shirt and more.
Before you buy it, remember to check more than once that the size you choose is the right one, so you don't have to make costly and late returns. In addition to this, check that your preferred payment method is enabled in the store and, finally, that your country of origin has the permissions to receive international shipments from the United States.