TSM, formerly known as Team SoloMid, is one of the largest and most historic eSports organizations in the world of eSports; founded in 2009 by Andy "Reginald" Dinh, it has teams active in prestigious competitions in sports such as League of Legends, Hearthstone, Super Smash Bros., PlayerUnknown's Battlegrounds, Fortnite, Apex Legends, Rainbow Six Siege, Vainglory and Dota 2.
This organization, taking advantage of the large fan base it has around the world, has for some time now ventured into the world of fashion, launching high-quality, collaborative collections and even some that, if we didn't tell you, you wouldn't believe it was from an eSports team.
Recently, they have launched a new apparel collection, so today we are going to tell you what it is about, what garments it brings with it and, most important of all, how you can do to get it yourself, so stay until the end of the post so you don't miss anything. This team has accustomed us to great clothing drops, like the latest Team SoloMid pastel hoodies.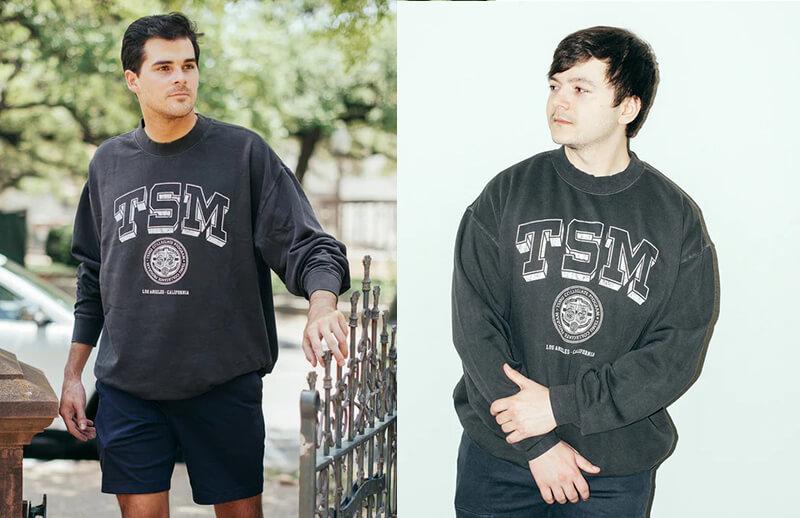 TSMU Clothing Collection Overview, by Team SoloMid
On August 12 of this 2022, TSM announced via Twitter that, starting on the 17th of the same month, they were going to be launching a fashion collection called TSMU, with garments that emulate the type of clothing worn at typical American universities, with sweatshirts with typical lettering and logo and even soccer jackets.
If you are interested in knowing what each garment is about, what are the materials used, designs, colors, features, accessories and size availability, keep reading this guide that we leave you below, you may find it very useful.
TSMU Black crew neck Sweatshirt
The first thing we find is a crewneck, that is, a crew neck sweatshirt, hoodless and with long sleeves. It is made of 100% cotton, comes in sizes from S to 2XL and has an oversize fit. This fit is larger, that is, loose, so if you want a sweatshirt that fits your body, you should choose a smaller size.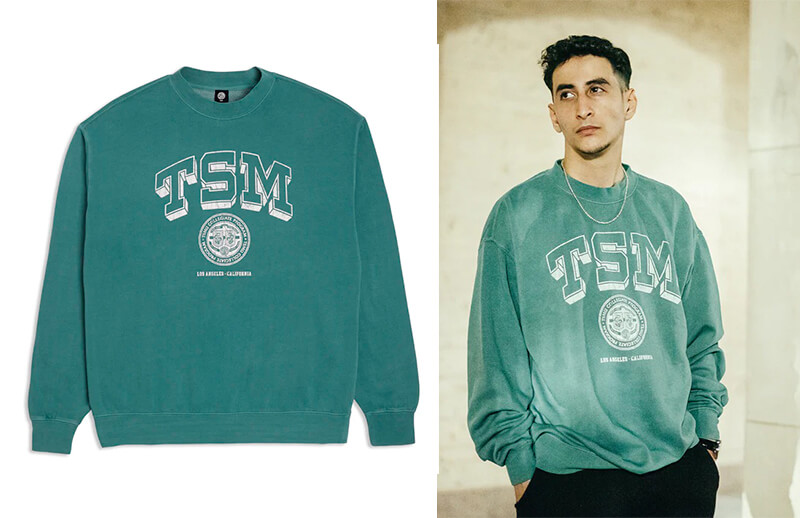 As for its design, this is a completely black sweatshirt, with a design on the chest, including the initials TSM in a typography similar to that of American universities; below this, a TSM university logo and the engraving "LOS ANGELES – CALIFORNIA". All this in white color, to differentiate it from the background.
TSMU Teal crew neck Sweatshirt
We will also find another sweatshirt, completely the same as the previous one, made in cotton, with the same sizes and oversize fit, and even the same design on the front, only in teal. It's a slightly less discreet variant, but still looks great and doesn't use a garish color.
TSMU Black Polo shirt
Continuing with other garments, we find a polo shirt, made, as it can not be otherwise, with polo cotton, a special fabric used for this kind of clothing. Available in sizes from S to 2XL, this polo shirt has a regular fit, that is, without being completely tight to the body, but not baggy like the oversize ones.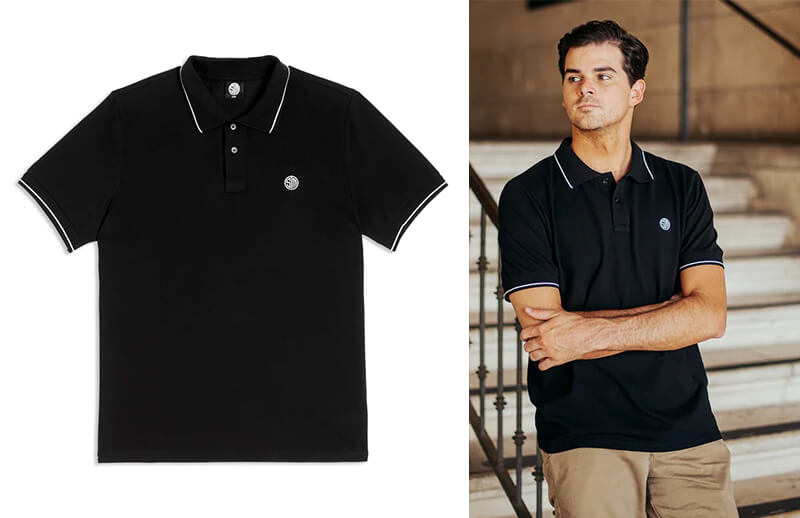 Moving on to the design, this is a black polo shirt, with the edges of the sleeves and collar covered with a thin white stripe. On the left side of the chest, the TSM logo, also in white.
TSMU White Polo shirt
Just like the previous polo shirt, in black color, we also find this alternative in the opposite colors; we see a white polo shirt, with the edges of sleeves and neck in black color, as well as the TSM logo that we see on the left side of the chest.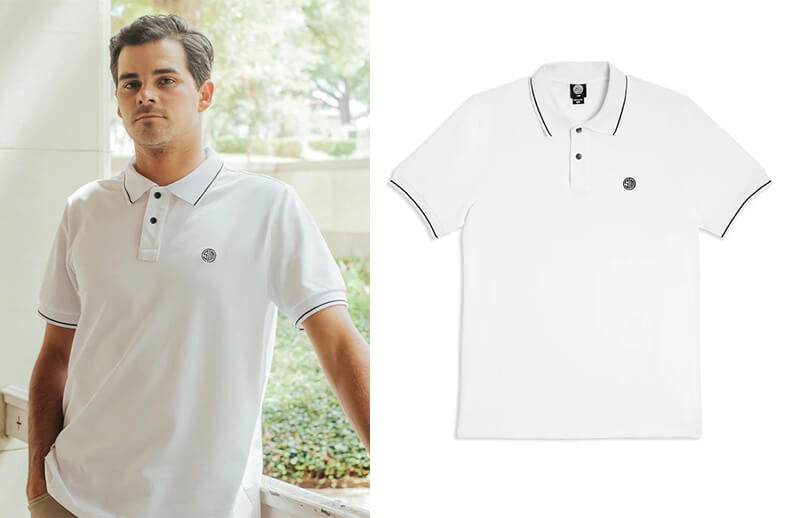 As for its manufacture, it is totally the same as the previous polo, made with special cotton fabric, available up to size 2XL and with regular fit.
TSMU Letterman Jacket
When it comes to college apparel, soccer jackets are a must; in this case, we find a TSM jacket in black, with all-white sleeves, just like in American universities.
It has buttons from top to bottom, in the center of the jacket, and pockets on each side, covered with a white stripe, just like the collar. On the left side of the chest, also in white, the TSM logo is embroidered in a large size.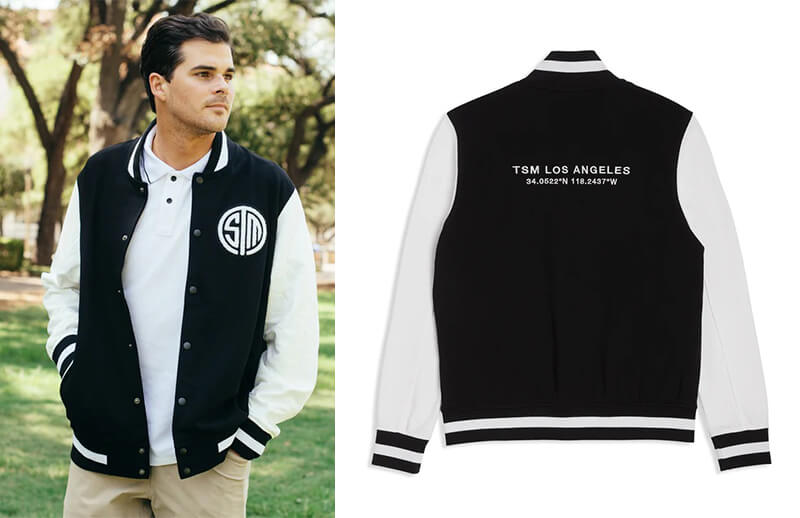 On the back of the jacket, the inscription "TSM LOS ANGELES" and a series of coordinates, possibly where the team's headquarters are located. Available from size S to 3XL.
TSMU Black zipper Sweatshirt
If you are looking for a simple coat, without much detail, this will be perfect; it is an 80% cotton and 20% polyester coat, available from size S to 3XL. It has a regular fit, as we said, without being close to the body or oversize. It is a heavy fabric, perfect for winter. It has a medium zipper from the neck to the chest.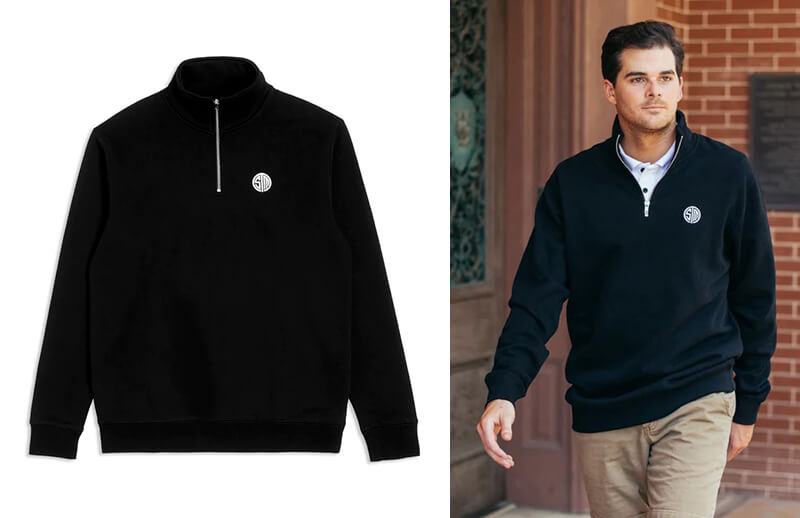 Its design is extremely simple, being totally black, only with the TSM logo on the left side of the chest in white.
TSMU Green half zip Sweatshirt
Like the previous coat, you can also find it in a variety of colors other than black, in this case, alpine green. It is also a discreet color, which, despite being green, is not at all flashy.
It is made in the same way, with sizes up to 3XL, medium zipper from the top of the neck to the chest, approximately in the area where the TSM logo is located, 80/20 cotton/polyester fabric and regular fit.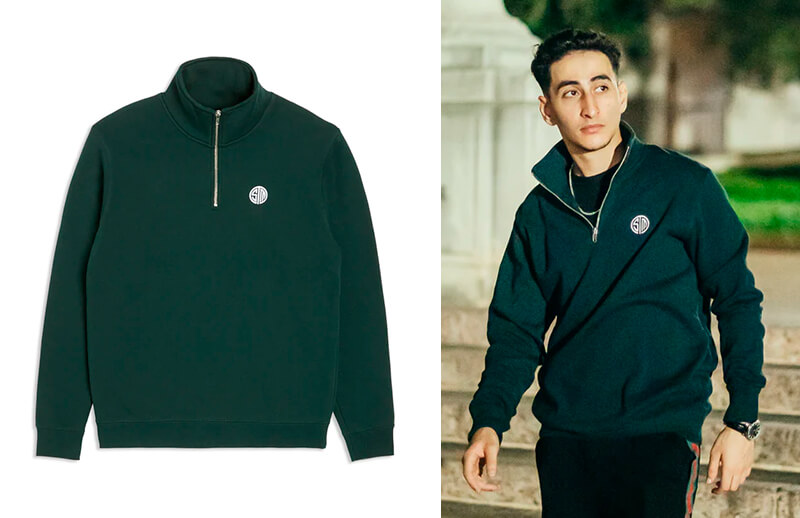 TSMU Black Pants
Finally, we find a completely black pant, made of nylon "woven" fabric, giving it a great quality, finish and contact with the skin. Perfect to wear anywhere, whether on the street or in the comfort of your home. Available up to size 3XL.
It has adjustable drawstrings at the waist, zippered/zippered pockets on each side and a free pocket on the back right side. It has the TSM logo in white on the right side of the legs.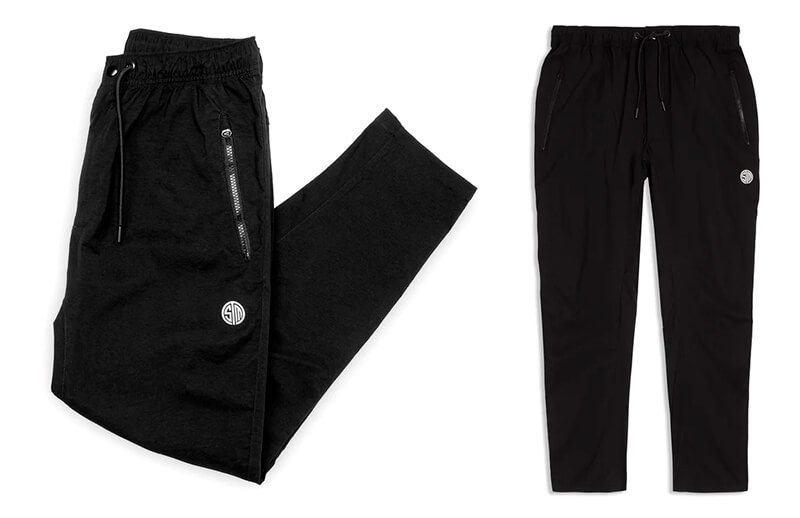 Where to get the new TSMU apparel collection from TSM?
If you liked any of the garments from Team SoloMid's new TSMU fashion collection and you want to get it, you can do it through the eSports team's web store, the so-called TSM Shop; there you will find this clothing collection and many more from one of the biggest organizations in the world of eSports.
Before buying any garment, remember to check that the size you are choosing is correct, to avoid having to make future returns and unnecessary shipping costs; also, check that your preferred payment method is enabled in the store and, finally, that your country of origin is eligible to receive international shipments in the same, although most of them are (if you live in Mexico or within the United States, the shipment will be much faster).