The fashion collections of eSports teams are nothing new, and more and more are deciding to venture into the world of fashion, attracting thousands of fans around the world who want to wear the colors and logos of their favorite team.
This is the case of TSM, a team with worldwide recognition, which launched a new collection of pastel-colored hoodies just a couple of days ago. Although they do not have the team's colors, the logo will always be present and you will be able to see it visibly on them.
Below, we'll take a look at what items this new Team SoloMid collection brings with it, with details of each one and a guide on how to purchase them, whatever country you're from. But first, let's take a look at what exactly TSM is and why it is so well known.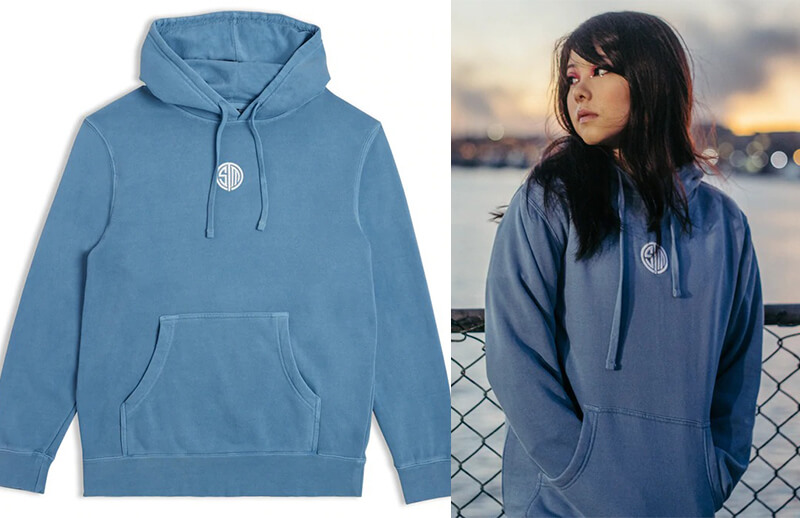 What is Team SoloMid (TSM)?
Team SoloMid, commonly known as TSM, is a renowned eSports team of American origin formed in 2009, that is, with more than 10 years of history, something that helps its fame at an international level. Days ago we told how the team had launched its new summer 2022 accessories collection.
Currently, the team is dedicated to various eSports competitions, such as Hearthstone, PUBG, Fortnite, Apex Legends, Rainbow Six Siege, Dota 2, among many others. However, TSM is mainly known for its participation in League Of Legends competitions, being the team with the most LCS in total, with 6.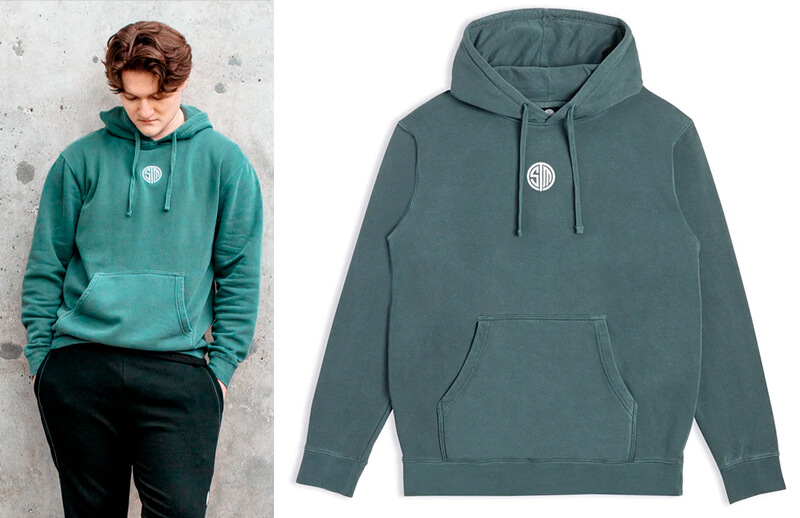 Being one of the most well-known teams in this sport, the fanbase they have is huge, and that is why they release collections focused on them, as you will see below.
Pastel 2022 Hoodies Collection, by Team SoloMid
The TSM hoodie collection was announced on June 1 of this year 2022, through the team's official Twitter account. From that day on, in the TSM store you will be able to find a wide collection of pastel hoodies in different shades.
There are 6 completely identical models, with adjustable hood with drawstrings and kangaroo pockets at the bottom. All of them feature the Team SoloMid logo on the central part of the chest, in white and in a somewhat minimalist size.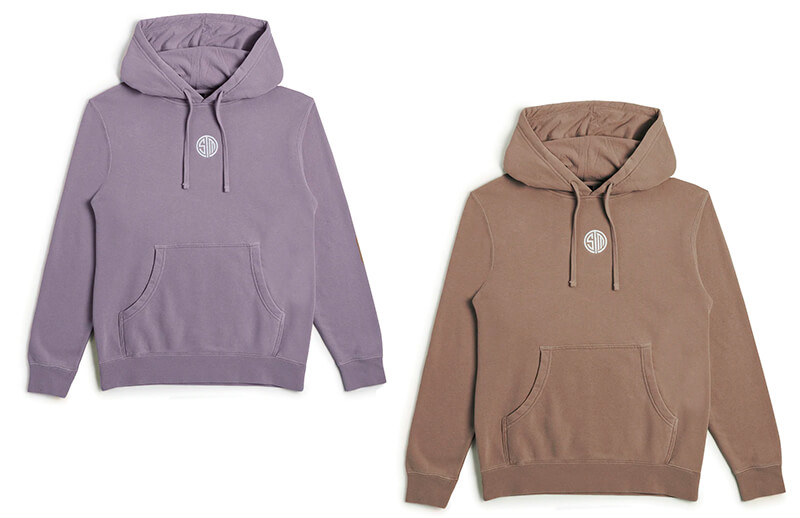 These hoodies are made of 80% cotton and 20% polyester and pigment dyed, meaning that the color of the hoodie sits on the finished garment, rather than being embedded in the fabric, prior to the manufacturing process.
As for the size, the store itself warns that they are oversize style hoodies, which means that the sizes may be a little larger than normal, with the aim that they are hoodies that are worn loose and not glued to the body. Sizes range from S to 3XL.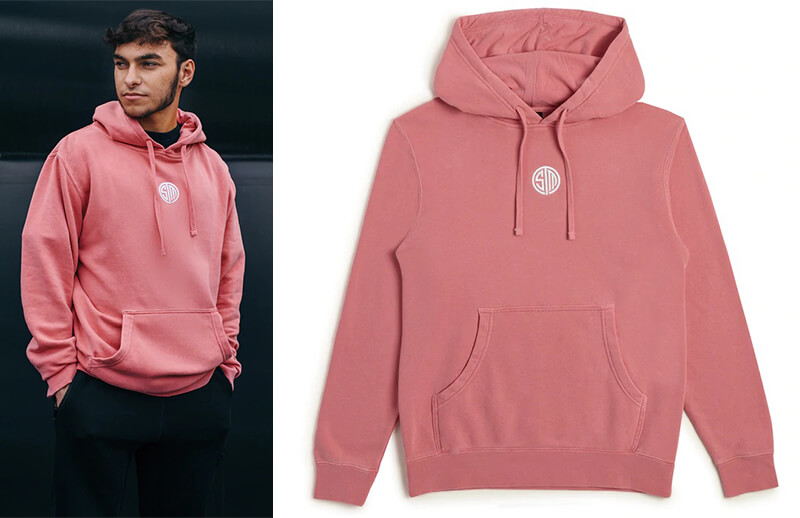 The only differentiating factor between the hoodies is the color, since they come in 6 different colors: one of these is clay color, being a mixture between brown and gray; the second is plum color, a purple somewhat off and becoming grayish; another model comes in Berry color or berry, very similar to pink; a different model comes in river blue, almost light blue; you will also find it in alpine green color and, finally, in sandstone color, difficult to explain but very noticeable to the eye.
All these models have the same price and the same features, so your decision will only be based on choosing the hoodie with the color that you like the most or that best suits you.
Where to get the new TSM clothing collection?
If you are interested in any item of this collection and you want to buy it, you will have to do it through their web shop, or by clicking here. You will go directly to one of the hoodies, but if you scroll down further you will see the rest of the available colors that we already discussed in this post.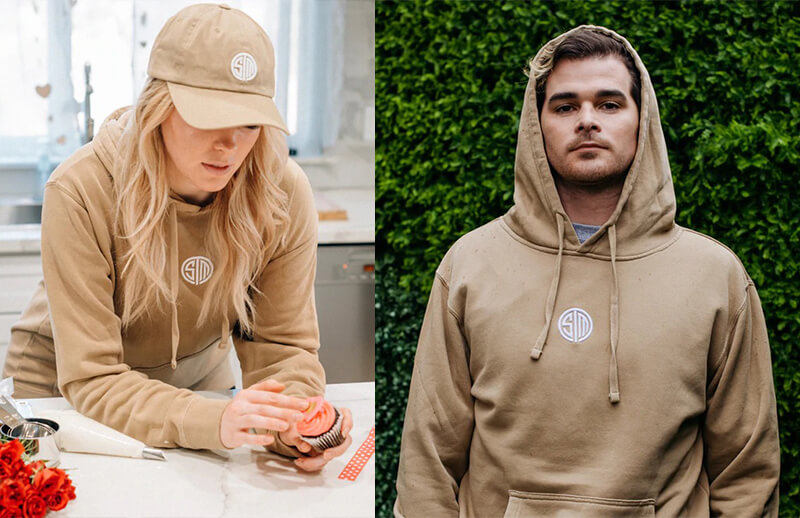 Before buying any of the items in this collection, make sure you choose the right size, that your payment method is available for this purchase and, in case you are from a country other than the one this team comes from, that the international shipments arrive to yours without any problems.