Since its creation, esports has been an event that brings together teams from different parts of the world with a lot of talent and potential to consolidate themselves among the best. There are also companies that provide support to teams that show potential within a certain game in order to refine their skills and take them to participate in one of these events. That is the case of Spacestation Gaming, a professional organization established in Utah by influencer Shaun "Shonduras", who was also its founder.
Since its beginnings Spacestation Gaming has managed to have its teams participate in a total of 8 different leagues. In 2021 Spacestation Gaming reached the first place in phase 2 of the NAL. However, in the Mexico major, their aspirations of becoming champion could not materialize, finishing in fourth place after losing to Team Empire. But it's not all bad news for this team, as they recently unveiled a new line of SSG x Rainbow Six apparel collection that they launched in collaboration with Ubisoft's Rainbow Six: Siege.
What are the pieces that we will be able to find in the SSG x Rainbow Six collection?
Within the Spacestation Gaming x Rainbow Six: Siege collection you can find the following pieces:
Spacestation x Rainbow Six ECHO
The garments that make up this group present a design inspired by the Echo game and its Japanese origin. In this sense, the SSG triptych has been endowed with UV effects that give it the ability to change color when hit by sunlight.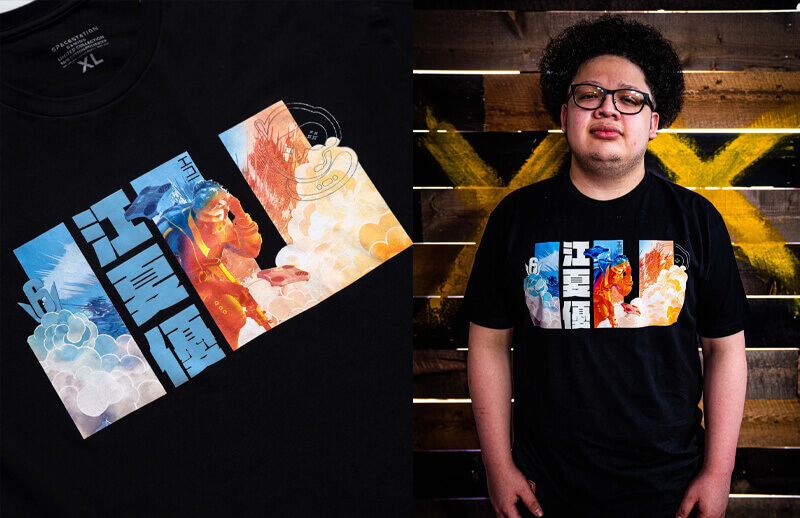 As for the material, carded cotton was used to make the long-sleeved T-shirt, while the T-shirts were made with a combination of cotton (55%) and polyester (45%). Each of these garments are available in different sizes, making them suitable for all types of silhouettes.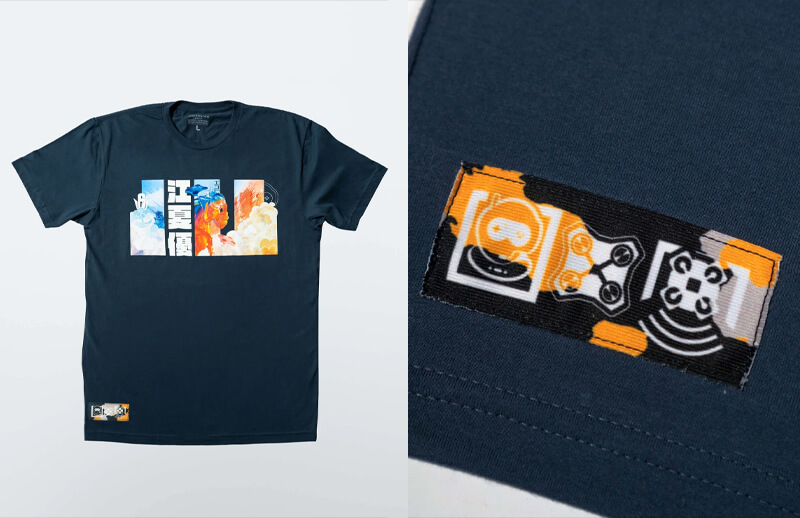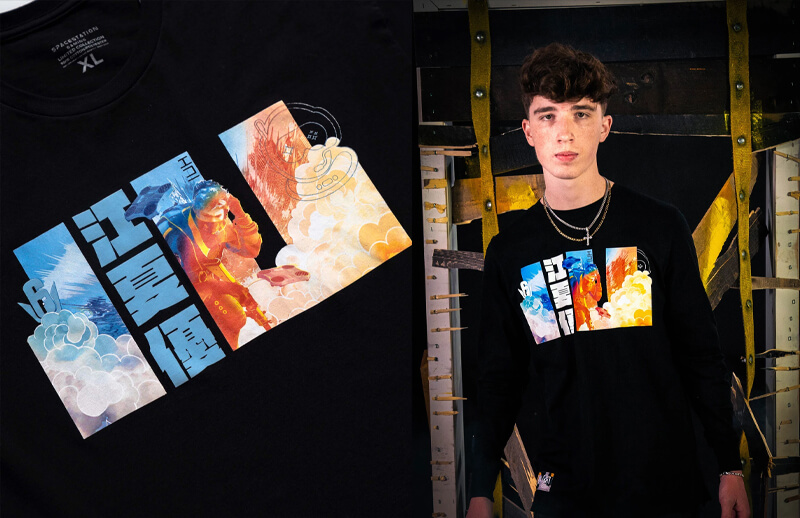 Spacestation Gaming x R6 ZERO
The pieces that make up this group feature a design that pays homage to the American hero of Rainbow Six by giving him the patriot treatment and highlighting his night vision expertise. But it doesn't end there, as a special ink has been used to create this design that gives it the ability to glow in the dark.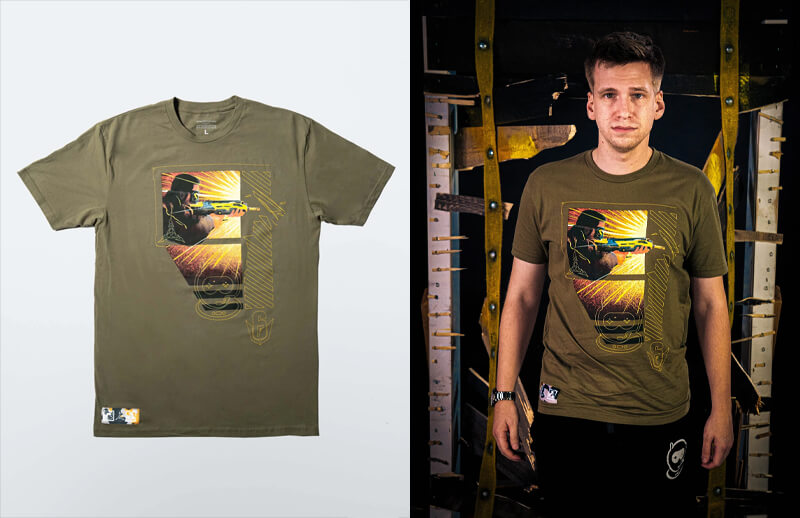 Carded cotton was the material of choice for the long-sleeved T-shirt, while the T-shirts were made from a combination of cotton (55%) and polyester (45%).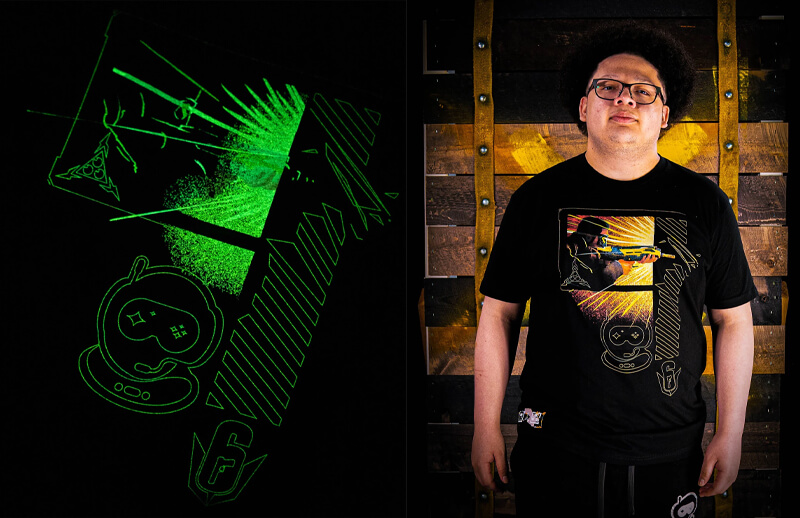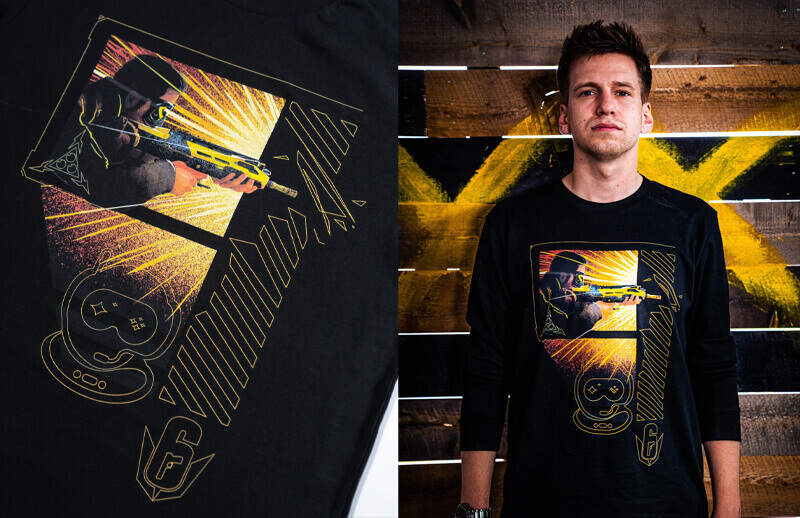 Spacestation Gaming x Rainbow Six ELA
For the design of this group's garments, Ela's Polish origin was taken as inspiration and combined with the graffiti style of this European region. As a result, the character was rendered on the surface of the fabric giving it an Eastern European graffiti look.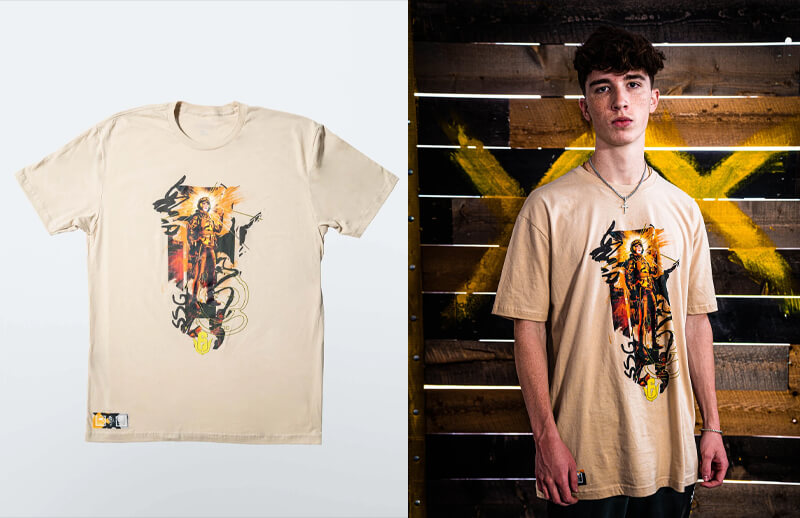 Unlike previous designs, this one was not endowed with the ability to glow in the dark or change color when illuminated by sunlight. The long sleeve T-shirt is made of carded cotton, while, for the T-shirts, cotton and polyester were the materials of choice for their manufacture. Each of the pieces are available in different sizes. There is no doubt that SSG x RAINBOW SIX is a collection that has all the potential to be of mass appeal to the public thanks to the variety of designs present in their pieces and the ability to modify their appearance in certain conditions.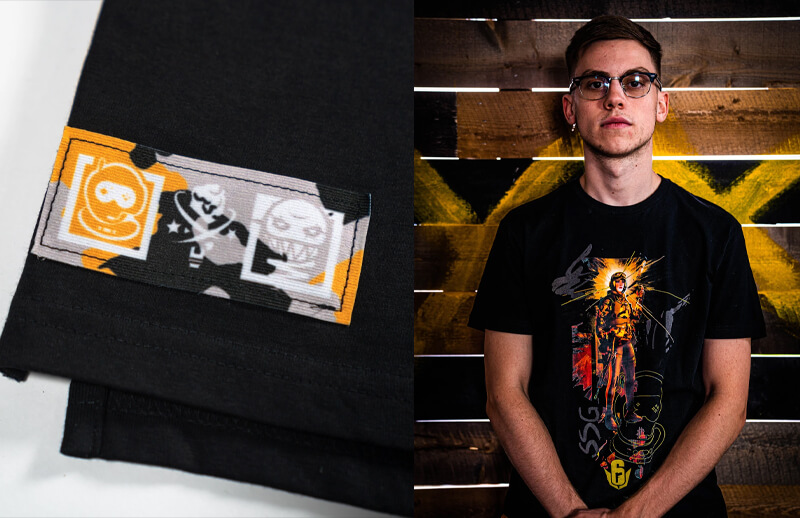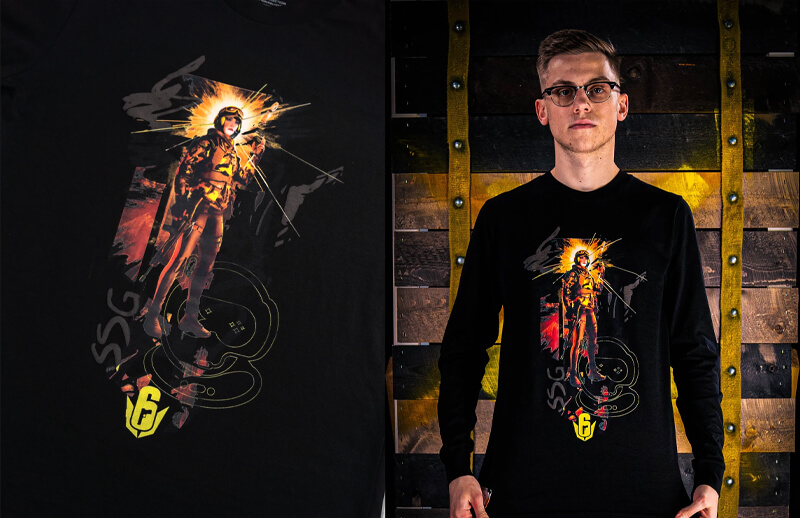 To purchase any of the pieces that are part of this collection you must enter the official Spacestation Gaming store page.