Although the esports scene in Latin America does not have all the support it deserves compared to other continents, for many years there have been franchises that have made their mark in these professional competitions. One of them is Isurus Gaming, recognized as the longest-lived and most successful esports organization since its creation in 2011. The road has not been easy for Isurus, however, they have achieved exponential growth and now have offices in countries such as Mexico, Brazil, Argentina and Chile. They currently have teams in different disciplines and titles such as League of Legends and Counter Strike, in the latter game they have managed to sign the Brazilian promise Gafolo, demonstrating that they are looking to have a 2022 season full of victories, and to excite the fans even more they have put on pre-sale the new jersey they will use this year.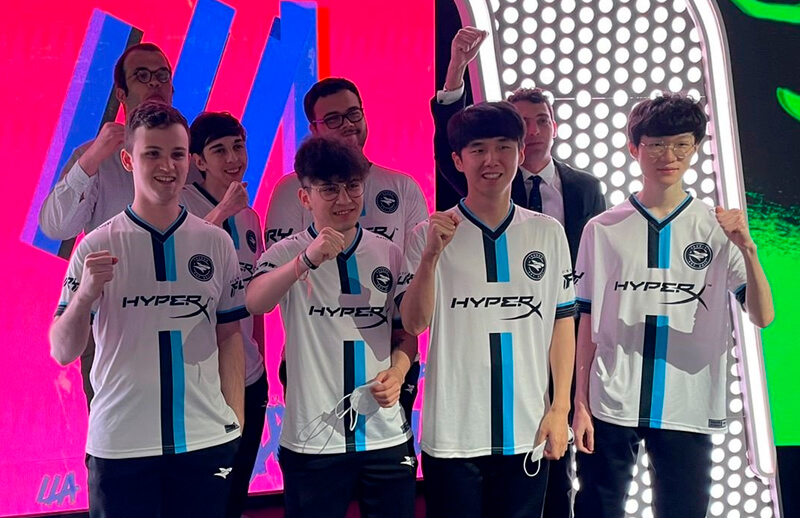 Details of the Isurus Gaming jersey for the 2022 season
Isurus will start the 2022 season with everything, however, in order to perform well, you must look good, which is why they are releasing a model of jersey quite attractive to the eyes of the fans. Regarding its model, it is a sports jersey with short sleeves, so we see that it was developed in order to help in the good performance of those who wear it, thus being a piece that fits perfectly to your body.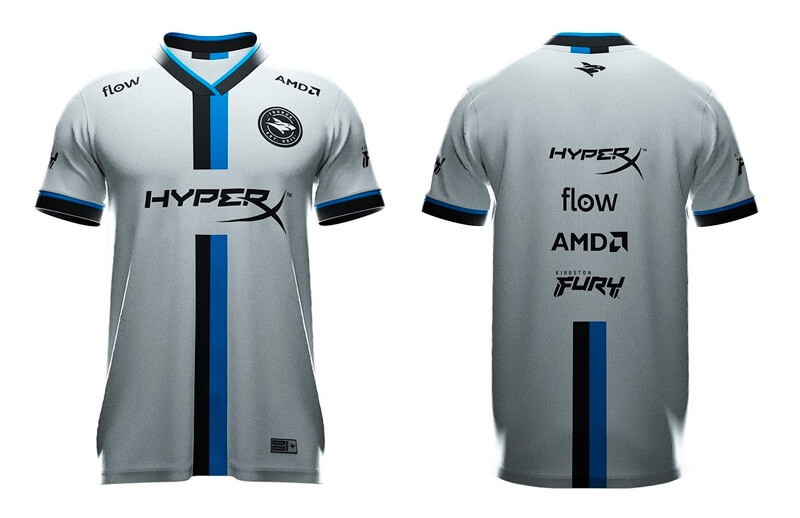 The next thing to know is its design, this has minimalist features resulting in an elegant garment that can be used without problems in different day to day activities while still looking good. Its color palette is reduced, but it fits very well, consisting of white, blue and black. Its base is completely white and has the franchise's shield on one side of the chest in black as well as the sponsorship marks on each side of the neck and shoulders. The collar has two black and blue stripes that divide the front of the jersey in two, omitting an area where the logo of the main sponsor HyperX.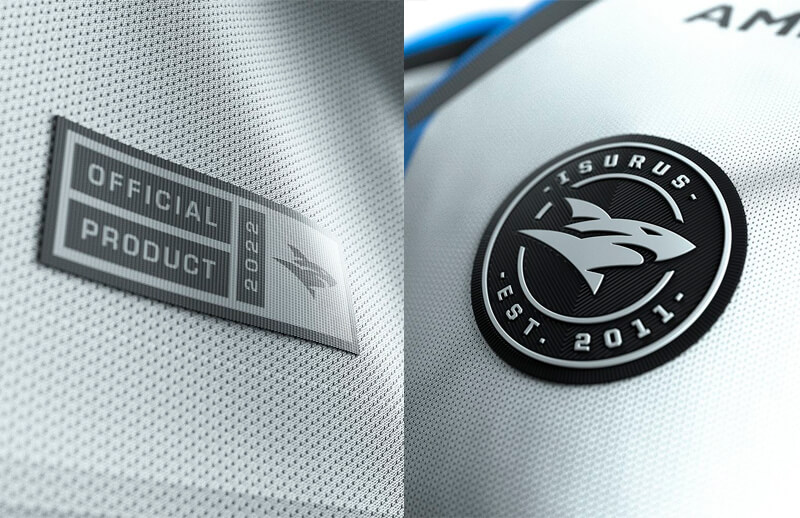 If you are interested in the materials, the jersey is made of microfiber polyester, ensuring great comfort and utility as it is a material with great absorption and durability, perfect for gaming. Undoubtedly Isurus Gaming has left a mark in Latin American esports, however, this year they will seek to make a name for themselves in international competitions and prove that they are also formidable opponents. The team's loyal fans are thrilled with the look of the jersey and plan to wear it as they support the franchise in achieving its goals. The renowned Latin American franchise Isurus Gaming is heading into the 2022 season with a new jersey, if you want to buy it, you can do it from the Isurus shop.