The last meeting of the INTZ team was on 23/01/2022 where they faced the Miners.gg a team that remained constant and managed to snatch the victory from INTZ showing that this is not going to be an easy season and that they are going to have to give more to win titles. All this happened at the CBLOL Split 1 2022 tournament, a rather important clash for both teams, but the Miners.gg triumphed over INTZ with a score of 0:1. Currently INTZ is not in its momentum, but the season is long and just beginning, so there is still a way to go for this team, we all hope that the defeat that will make the team react to and can give a rebound for the remainder of the season.
What's new from INTZ for 2022
This season they are releasing a new kit, which is quite basic, but that doesn't take away from the class it gives off, it is a simple kit, you can find it in black and white, but here we leave them so you can see them in more detail.
INTZ 2022 official Uniform – Light color
The white jersey of the team is quite simple, in this we can find several details in black, both in the sleeves and in the neck of the jersey, in the chest we can find the INTZ logo, this also gives you the possibility to add your route in the LOL. This garment is made of 100% polyester, so it will give you a good comfort for those long hours of play, it will also give you a quality durability so it can withstand several washes and so you can continue with your game.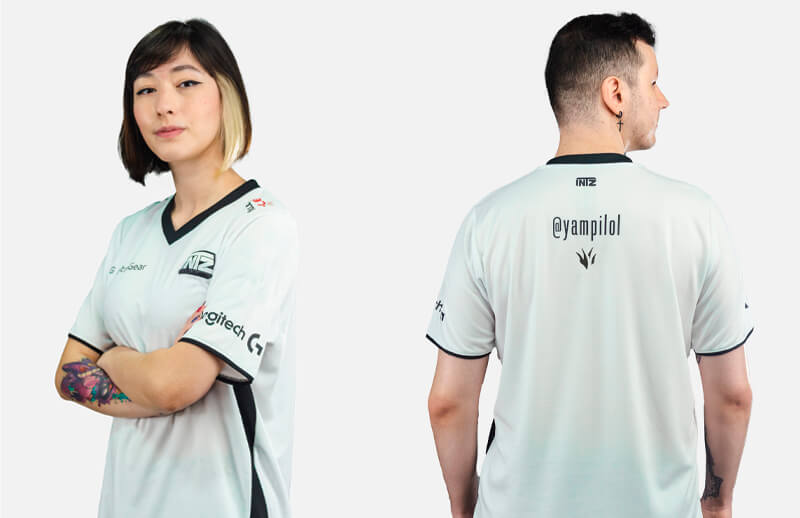 INTZ 2022 official Jersey – Dark color
This black jersey is a little less simple than the white one, it has white details on the sleeves and on the sides, it also has some small details on the front of the jersey, you will be able to find all the sponsors, the INTZ logo is located on the chest on the left side. In this jersey you will be able to implement your LOL route, besides it is made of 100% polyester to give you a wonderful comfort and durability to the jersey so you can enjoy hours of game while looking fashionable.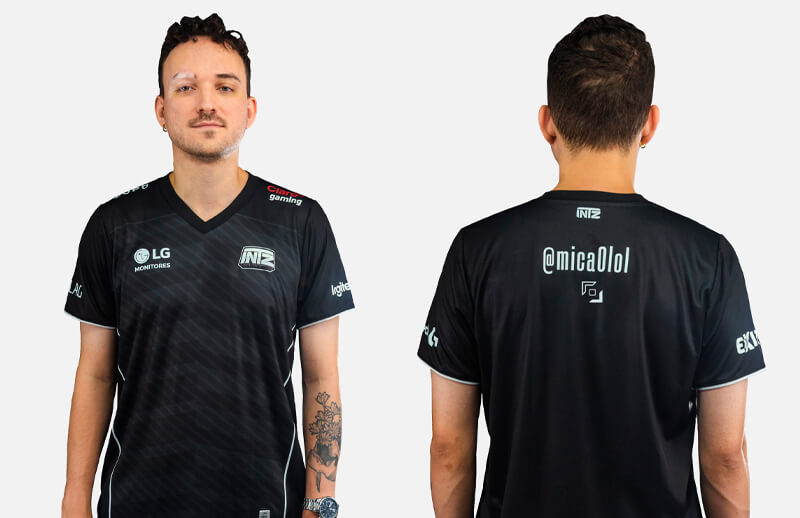 INTZ 2022 official Joggers
Classic black jogger, in this one we can find a detail in the lower left side, where we can find the phrase ¨INTZ para sempre¨, we can also see the reflective details that this jogger has.
This jogger is made of 100% polyester for durability and comfort, it also has an internal adjustment to provide greater firmness and an elastic waist to fit you perfectly.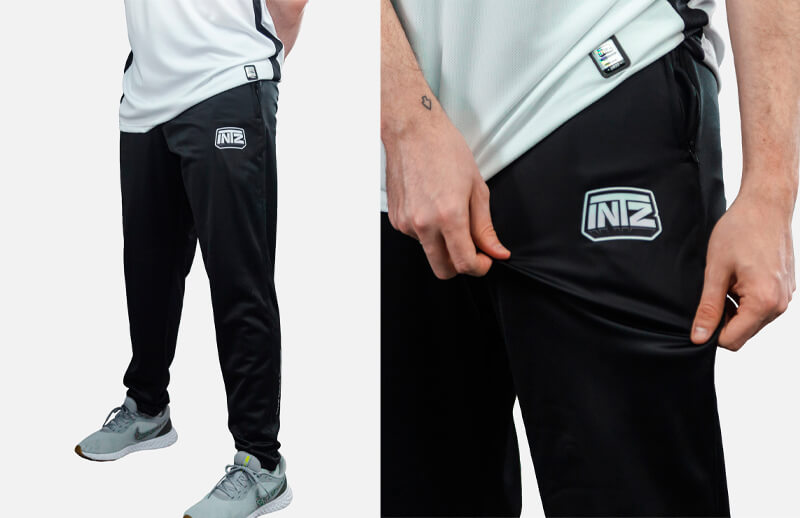 Find out more and get INTZ 2022 Jersey
To face this season INTZ implemented to its lines to him young Tyrin a player that is going to try to adapt to the way of playing of his new team to obtain victories and titles, he develops in the game as toplainer, we hope that he can develop all his power in this new team that is going to offer him competitiveness.
All these garments can be found on the official website of INTZ, but you can also see all the garments they have at your disposal throughout their catalog, which are of a good quality so you can enjoy hours and hours of games. If you want to keep up with all the news we recommend you to keep up with us so you never miss anything and you can stay updated on the whole world of esports.