Team SoloMid (TSM) is an esport organization founded in September 2009. Its operations began with the creation of a League of Legends community website where users could have the opportunity to access a game guide. Over time, a transition took place that led this organization to form teams to participate in esports competitions of games such as League of Legends, Super Smash Bros, PlayerUnknown's Battlegrounds, Rainbow: Six Siege, Dota 2, Fortnite and Hearthstone. It is worth mentioning that TSM is one of the top exponents in league of legends, being the team with the most victories in championships within the North American League of Legends Championship Series (LCS) with a total of 6.
Recently, TSM's team for Rainbow: Six Siege was the top winner in the championship of the Six Invitational 2022 held in Stockholm, Sweden, where it boasted one of the best performances in its history. For this edition TSM disputed the final against Team Empire, being both teams recognized for having a great trajectory in this competition. Each one reached this point under different circumstances: in the case of TSM they did it from the losers final while Team Empire got their place from the winners final, defeating TSM. However, for TSM this situation would later turn out to be favorable, since it was able to defeat FaZe Clan in the losers' final, which was considered until that moment as the resounding winner of that match.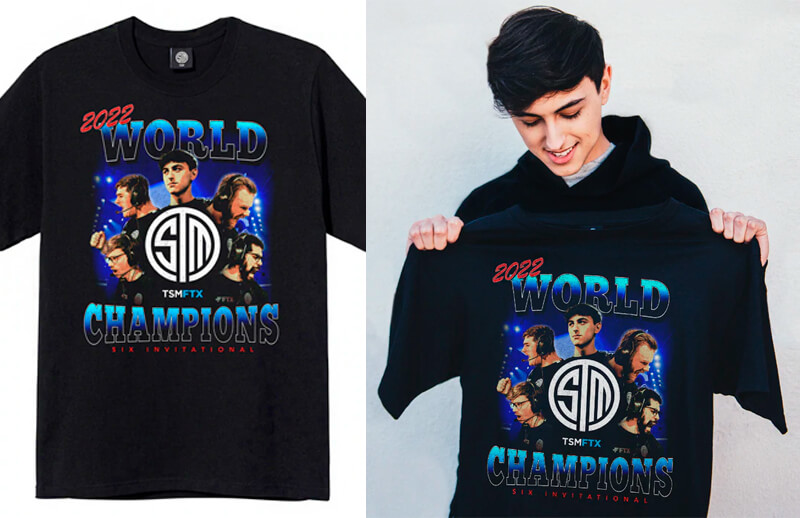 This is how TSM achieved its first trophy as outright winner in a World Cup after having reached fourth and third place in the last two editions, being, in addition, the third official World Cup for North America. On the occasion of this award, TSM has taken the initiative of launching two pieces of clothing, which can be purchased by fans to celebrate and immortalize this milestone achieved by TSM.
Limited edition R6 world Championship Merchandise
Among the items that are part of this limited edition are:
Team SoloMid R6 World Champs T-shirt
This T-shirt of the limited edition of the R6 World Championship is made of 100% cotton material, which was treated under strict processes that made possible this high quality piece.
The graphics feature a retro-style silkscreen print illustration of the 2022 TSM FTX R6 World Champions. This garment is available in different sizes.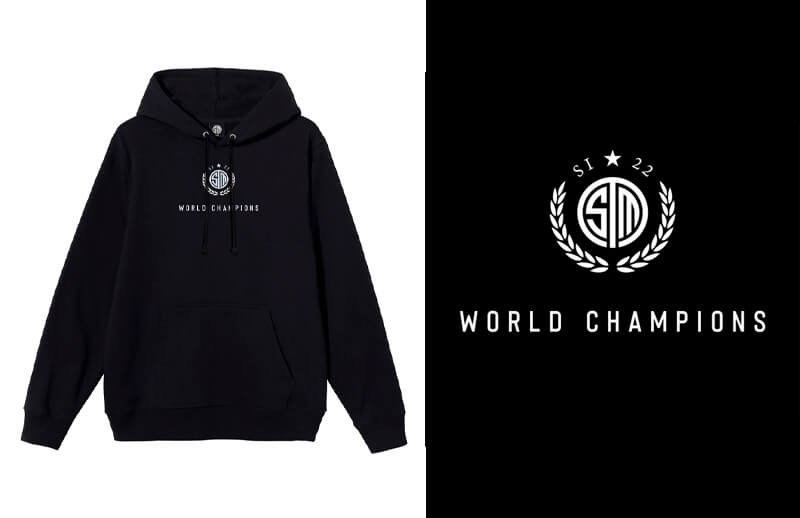 TSM Rainbow Six World Champs Hoodie
The R6 World Champs hoodie is made of cotton and polyester materials, which make it soft to the touch and comfortable to wear on cold weather days indoors or outdoors. Also, this sweatshirt has graphic elements that highlight its aesthetics such as the TSM logo in large size embroidered on the front accompanied by the words World Champions.
This model also features a kangaroo pocket that makes it practical, whether you need to carry small items or tuck your hands in to keep them warm. TSM brings fans new limited edition merchandise in celebration of its 2022 Six Invitational win . Those interested in purchasing any of these items can do so at TSM's online store.