Vivo Keyd had an encounter with the Xis OF Life team, it was an arduous battle where unfortunately the Free Fire players of the Vivo Keyd club lost against their rival, this fact happened last March 11, 2022, in spite of everything they do not give up and have demonstrated that they can become one of the best. Vivo Keyd is a professional esports club from Brazil, they have some amazing teams from the games Valorant and Free Fire; with them they have registered several achievements as well as defeats.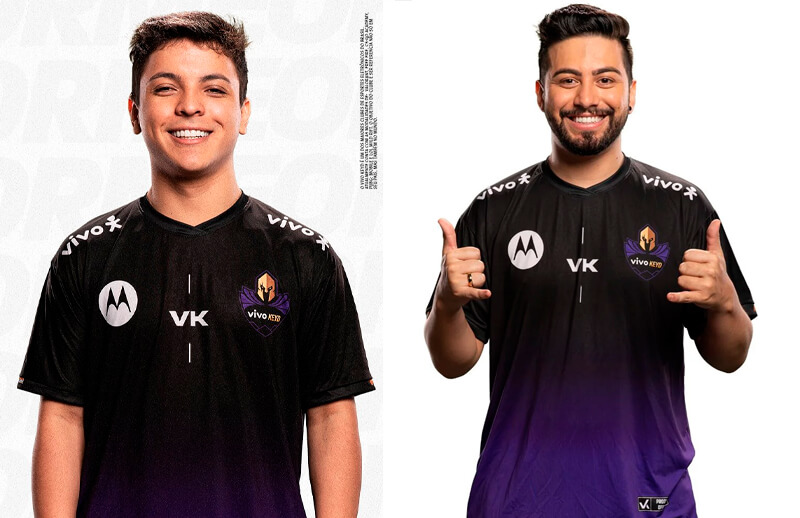 Despite their defeat, on March 13, 2022 they fought against several teams in Free Fire, among them GOD Unidas (Brazilian Team), leaving them in second place with +19 points in the general table. However, that's not all, Vivo Keyd's Free Fire team managed to position itself in the Top 4 with 5 kills, adding 12 more points to the table. Then it will be seen if they manage to conquer all the phases of the tournament and become champions or not.
Vivo Keyd official 2022 Jersey details
Vivo Keyd has launched its new official uniform, where you can look elegant and fabulous as the professional players of the team. Of course they invite you to be part of the fan base by wearing their apparel. We observe a classic black jersey with purple gradient Vivo Keyd; in it you can find the logo on the front left side of the jersey, the word vivo can be seen on the shoulders and at the bottom back in white. It also has the initials VK in the central part of the uniform.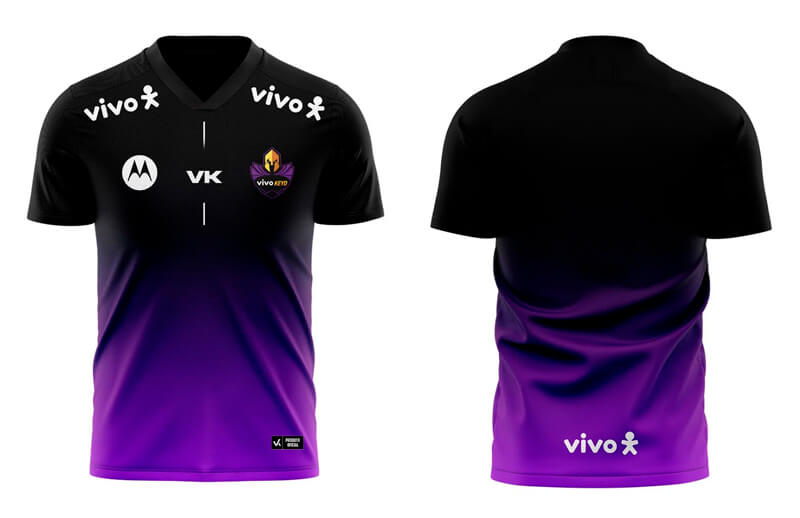 It is a uniform made of 100% polyester, woven and with high durability; it is a jersey Slim model characterized by being sophisticated, having quality and giving style to the warriors. It covers several sizes in size, height and length so that it fits perfectly to any body type. Among them are the sizes P, M, G, GG, XG, Super (XGG), it should be noted that these measures are in Portuguese.
This particular uniform was released for sale on March 6, 2022; in addition, on their website, they inform you that you can request the autograph of the members who are in Vivo Keyd by putting it in the comment field just before checkout.
Are they still available?
Vivo Keyd is in charge of distributing all the merchandise, they are original products from them, to help sponsor their teams; they are currently available. If you want to get any of the products you can go to the official website of Vivo Keyd. The highs and lows of Vivo Keyd in their last games, they lost one against the great SIX OF Life team, however, they won another one against the good GOD Unidas.