The first esports club belonging to the country of France known as Team Vitality, has quickly become one of the representative franchises of the competitive video game scene throughout Europe. What started in 2013 as a grouping of friends who shared the same dream, is now an organization where all participants have the same goal, to win. Currently Team Vitality has different teams in the titles League of Legends, Rocket League, Fortnite, Valorant, FIFA and Counter Strike: GO.
In the latter title one of the team's most well-known players is apEX due to his interesting personality. Due to his great recognition in the community of fans of the franchise, the player has been honored with his own t-shirt.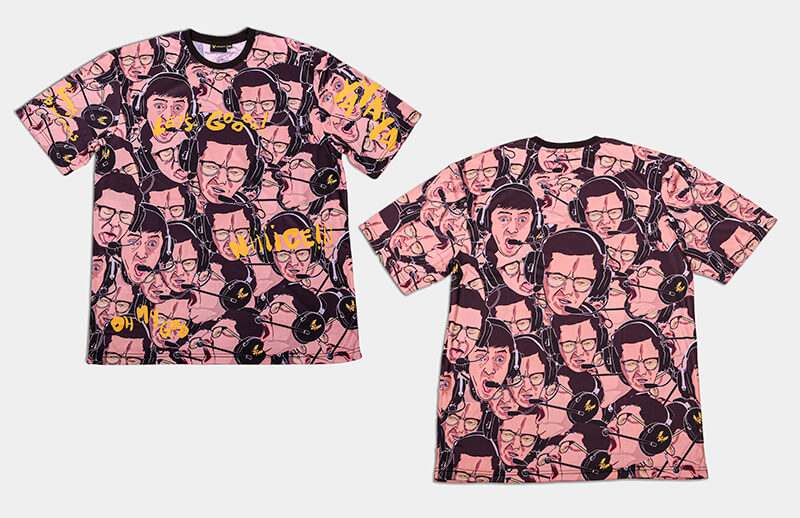 What Team Vitality is giving us with the apEX WTF T-Shirt
The Team Vitality franchise designed a t-shirt with a style never seen before, its main theme is based on the apEX player, where we see many of his facets in this peculiar piece of clothing. Despite being a piece with a fun theme, it is still a sporty t-shirt that performs very well in long days of your favorite video game. On the other hand, it has a great comfort when wearing it, which is a positive point.
The first aspect to analyze is its design, which has given a lot to talk about, since you won't see something similar in another piece. The appearance of the apEX T-shirt is composed of what would be a compilation of his facial gestures during his games. This compilation was developed in the form of a collage that surrounds all parts of the shirt, however, on the front of the garment we can also see what are some of his most famous phrases scattered in places like the chest, sides, and sleeves.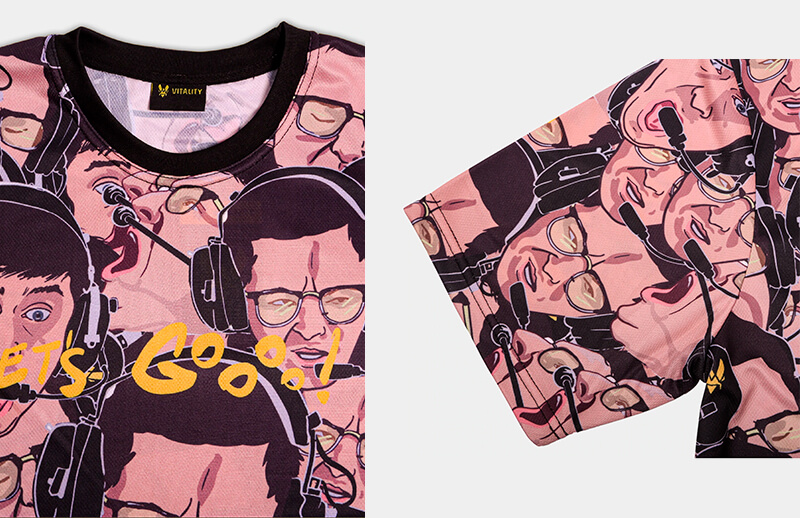 Another fundamental aspect to take into account is the construction of the apEX player's jersey. The first thing is the materials, and for this occasion the composition of the piece is 100% made in polyester, an antiperspirant material that guarantees at the same time maximum comfort during the realization of all kinds of activities. The printing of the design is by means of the sublimation process, thus offering a great durability in terms of the appearance of this interesting piece.
Team Vitality has created a new T-shirt themed around the best moments of the apEX player. If you want to buy it you can do it from the official Team Vitality shop.