100 Thieves, the American esports team that was reborn from the ashes in 2017 by affiliating with the Cleveland Cavaliers, has unveiled a new jersey. The Cardinal Jersey 2021 of "The Thieves" is here. Through its Twitter account, the team founded by former Call Of Duty player Matthew "Nadeshot" Haag announced the jersey which sold out in less than 4 days. Without further ado, here's what it looks like.
2021 Cardinal Jersey, minimalism in the latest from 100 thieves
Last August 11, the 100 Thieves team competing in Valorant debuted with the new jersey at the VALORANT Champions Tour 2021 (VCT). The jersey has also been released this week by the League Of Legends roster in the LCS, where they have secured their pass to Worlds 2021 after three years of absence, by the way – the new jersey might have had something to do with it? While its design is not impressive, it looks pretty good in the colors of "The Thieves": white, black, red. Let's see more!
100 Thieves Cardinal Jersey front and back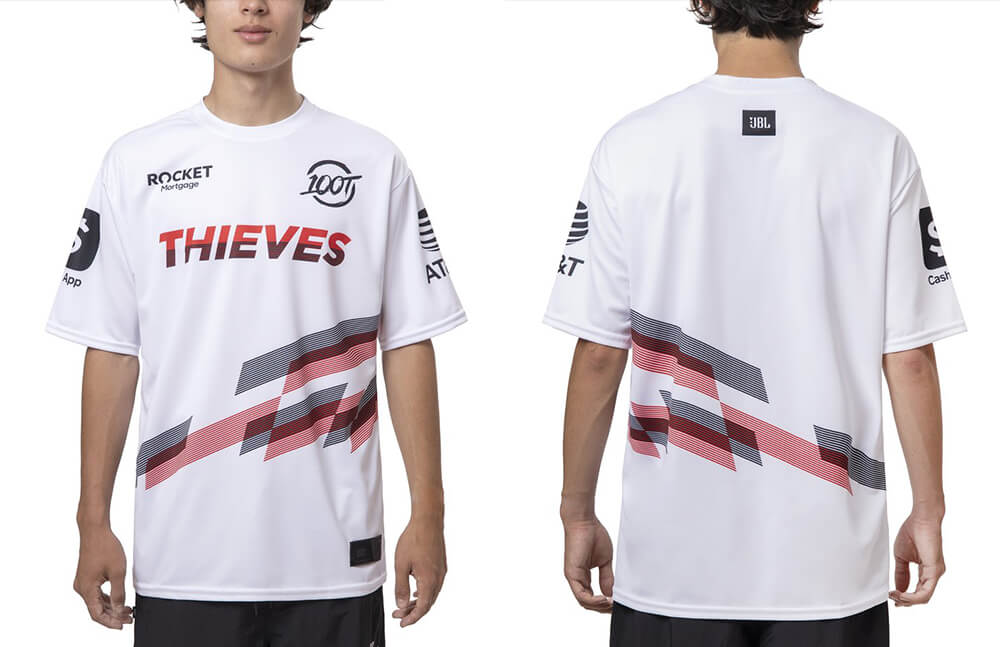 As can be seen, the Cardinal Jersey is a garment in which the color white is omnipresent. In the chest area, it displays a sublimated "Thieves" logo in red, but from the middle down it has black stripes. The jersey features a black/red stripe pattern on both the front and back, with the 100 Thieves "badge" colors printed on the front and back.
2021 Cardinal Jersey sides
On the left chest area is the "100T" logo in black, while on the other side is the logo of "Rocket Mortgage", one of its sponsors. Other sponsors make an appearance on the sleeves:
AT&T (left sleeve).
Cash App (right sleeve).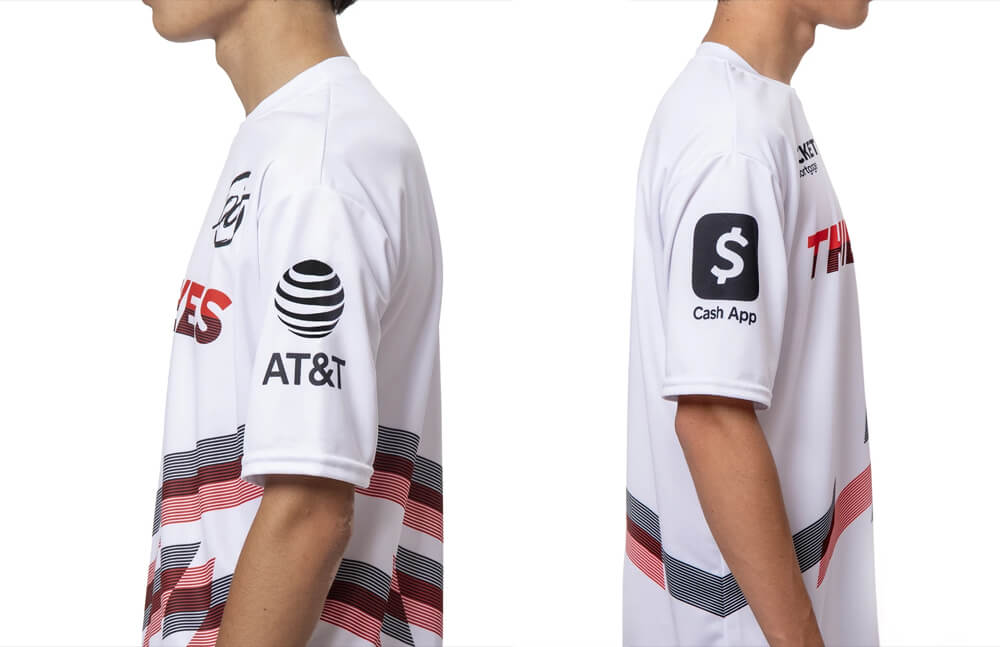 Near the bottom hem is the team label, which shows both the logo and the year to which the garment corresponds. In more technical details, the 100 Thieves Cardinal Jersey is made from a mesh type of fabric, which is fully adjustable to the body. And it's available in a bunch of sizes: XS, S, M, L, XL, XL, XL, 2X, 3X and even 4X.
In the photo shoot, some Valorant team players like Nicholas "nitr0" Cannella, Peter "Asuna" Mazuryk or Ethan "Ethan" Arnold have posed with the jersey that has had a great acceptance in the networks. On their garments, their nickname is present on the back with a simple typography in black. In fact, there is the possibility of stamping our name (for a slightly higher price).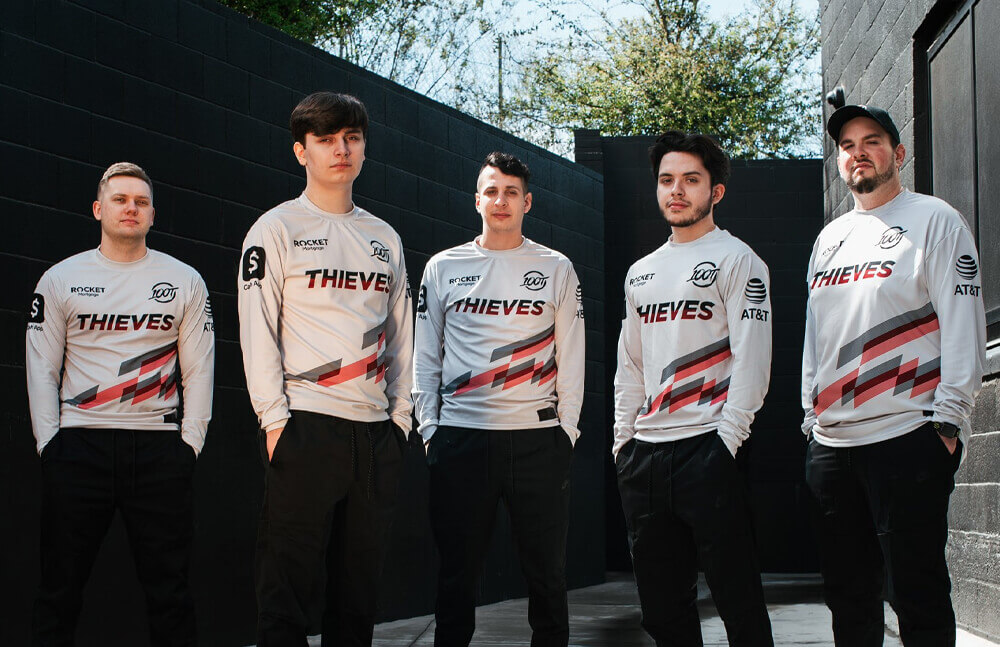 Where to buy the new 100T Cardinal Jersey 2021?
The new "The Thieves" jersey is available at the official store (although it is out of stock at the moment). It is possible to buy the normal variant, or the personalized one with our name on the back.
As the units were limited, they have been sold out in just a couple of days. And it is unknown when they will be available again. Stay tuned!