For several years now, 100 Thieves is not only an eSports organization with participation in video games such as Apex Legends, Valorand, LoL, Fortnite or Call Of Duty, among others, but it has already established itself as a well known fashion brand.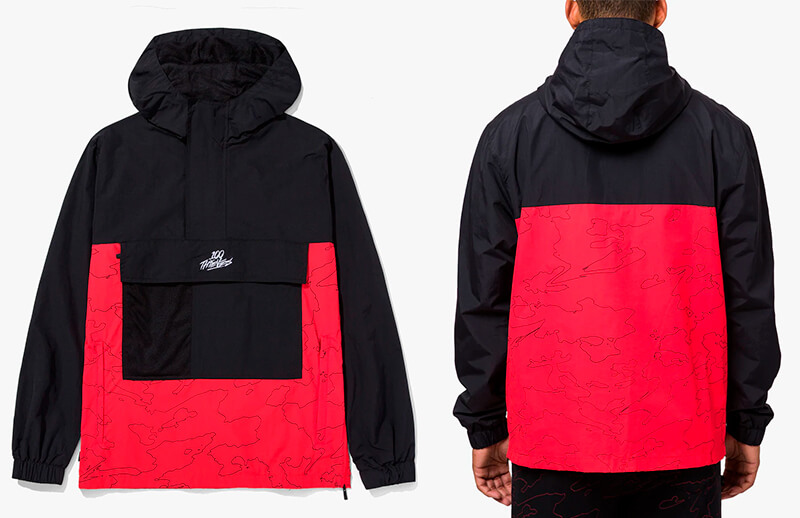 Very recently, 100 Thieves launched its biggest collection, the "Foundation" spring-summer edition, and in this post we will see what it is and what items it brings, along with a direct link to purchase them on the brand's official website.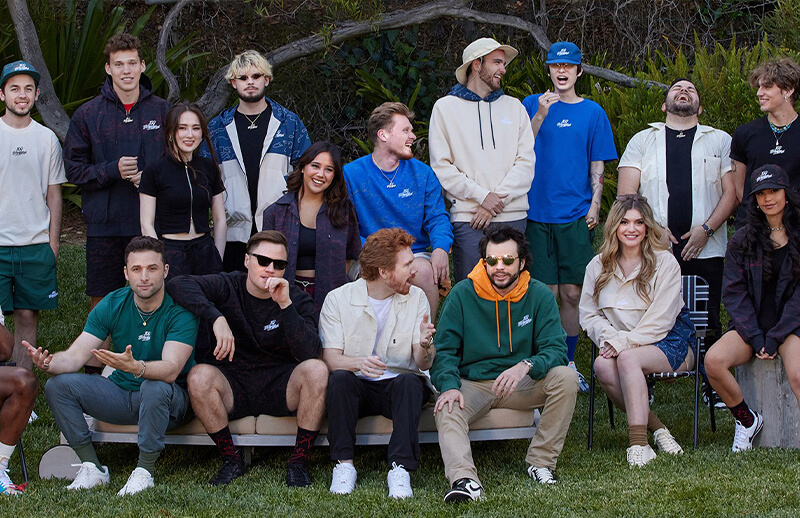 100 Thieves' Spring-Summer 2022 "Foundations" Collection overview
On May 23, 2022, 100 Thieves announced on its Twitter account the official launch of its new spring-summer 2022 collection, known as "Foundation Collection", which includes a numerous amount of garments. This collection is available in its official store since May 28, with international shipping and prices that may interest you, and now we will see what brings the same, detailing each item and seeing their designs.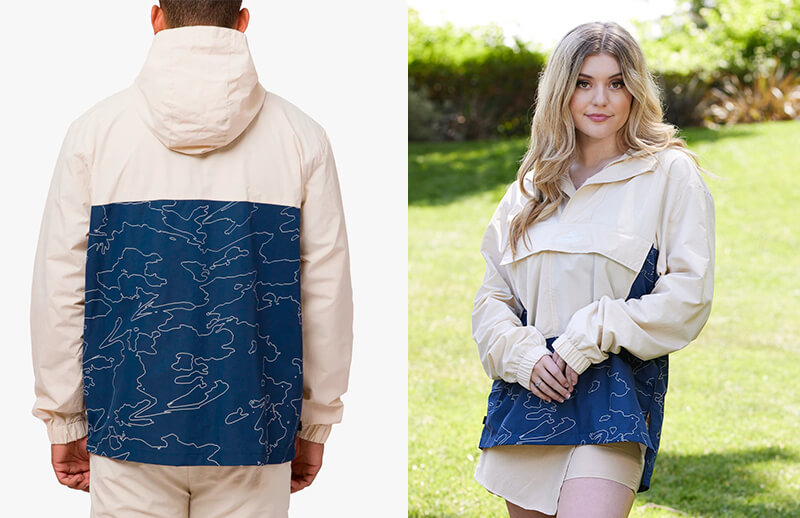 Anoraks Foundation by 100 Thieves 2022
The first thing we find in the collection is an anorak, made of water-resistant nylon and with sizes from XS to 4XL. The same model has the vertical halves in different colors; one of them comes in red and black, while the other comes in off-white and navy blue, both with pockets and the brand's logo on it.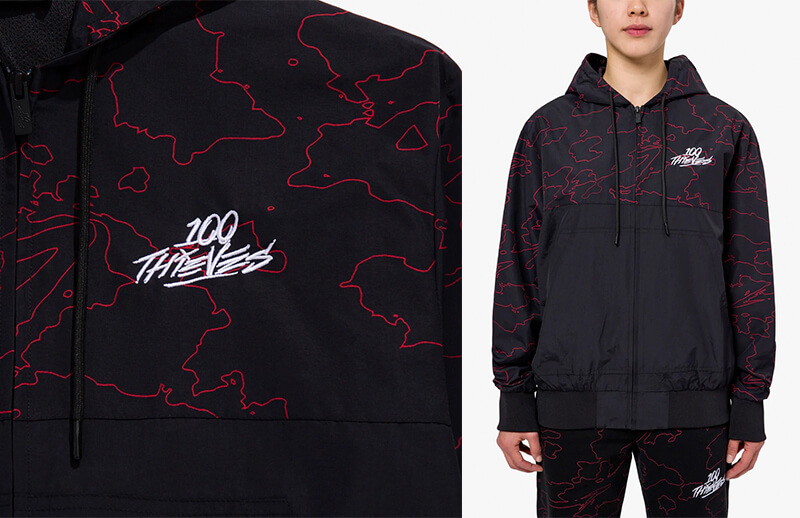 The pockets on this anorak are located closer to the chest and not on the sides, as we are used to with other garments.
100 Thieves 2022 Spring-Summer Foundation Windbreakers
The windbreaker of this collection also comes in two colors, with the same design as before, with the vertical half of each color, in this case, also with off-white and navy blue, while the other model is completely black, with details of abstract lines in red on the upper half. It comes in sizes S to 3XL and is made of water-resistant nylon.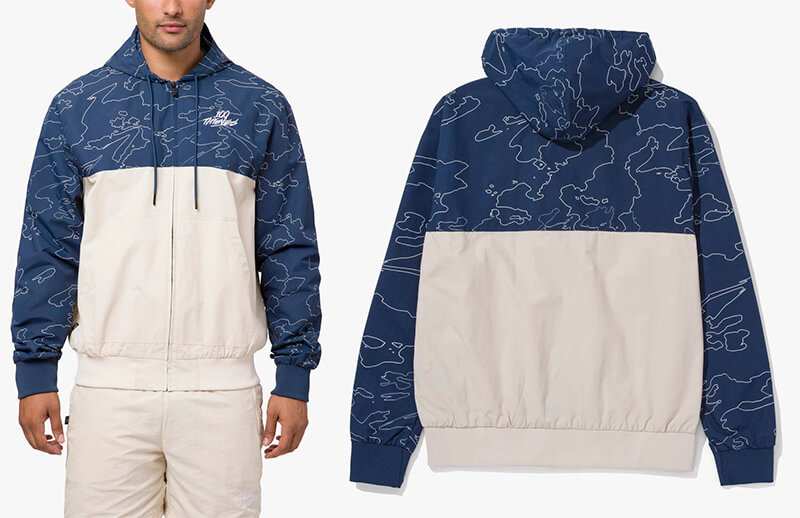 100 Thieves 2022 Foundations Hoodies
The Foundation hoodies come in 3 different models and in sizes XS to 3XL. The first model comes in alpine green, with the hood and entire interior in orange, the second in off-white, with the hood and interior in navy blue, and the third in black, with the hood and entire interior of the hood in red.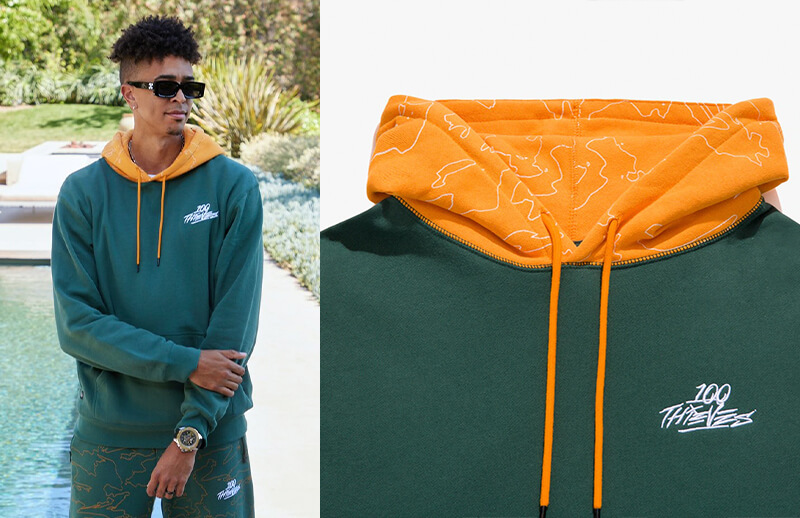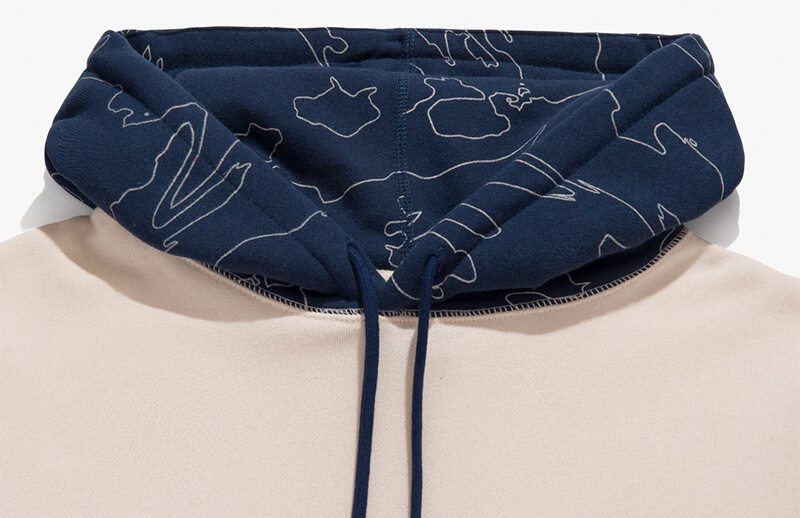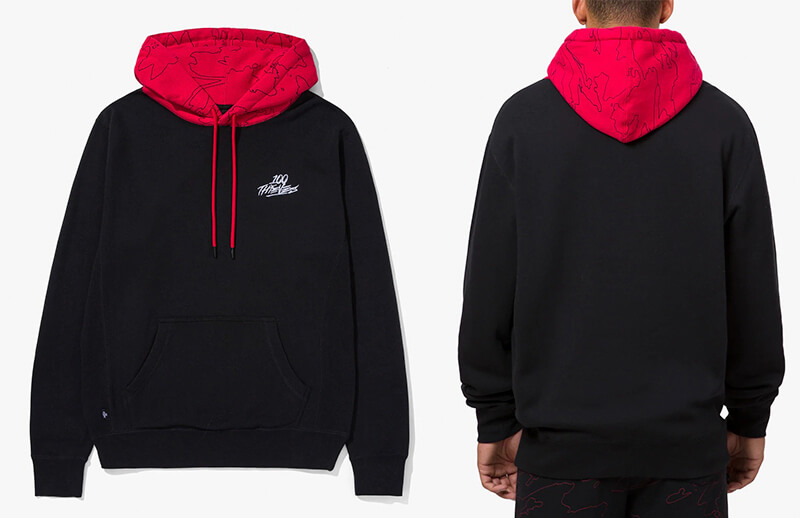 Foundation crewneck Sweatshirts by 100 Thieves 2022
The collection also features a crew neck sweatshirt without a hood, available in blue, with yellow hatching details, white with almost imperceptible off-white details and black, with red details.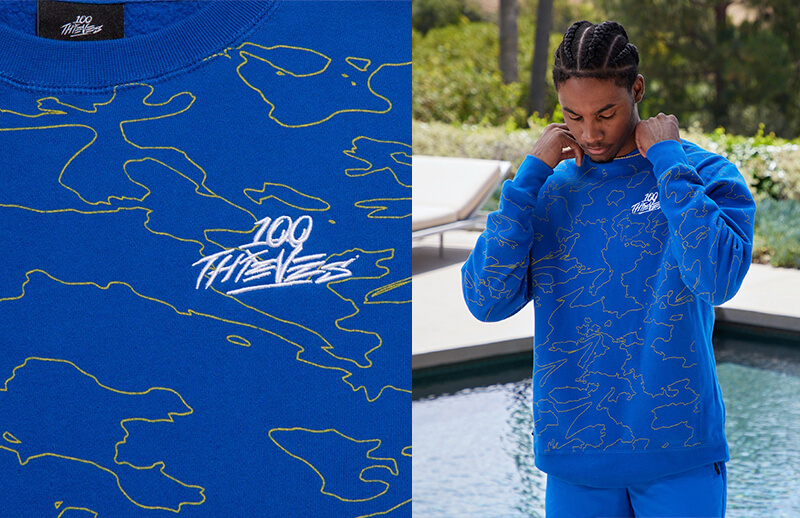 All three feature the 100 Thieves logo in white on the left side of the chest, along with a label on the inside back of the collar in black.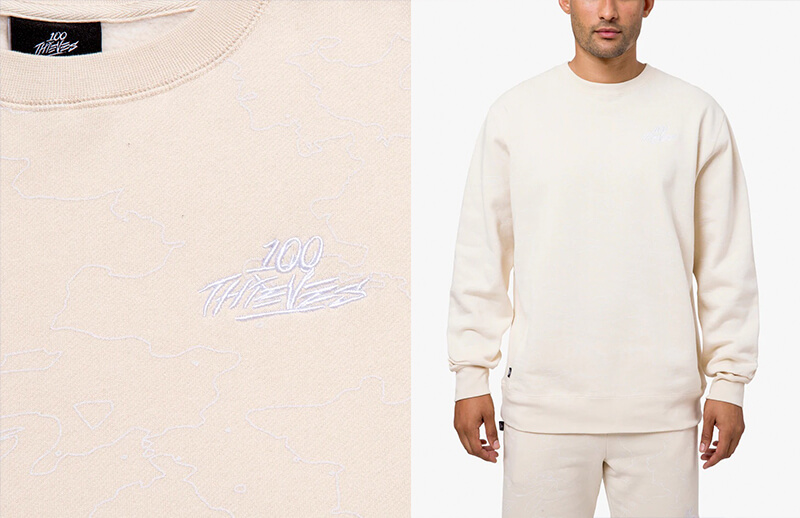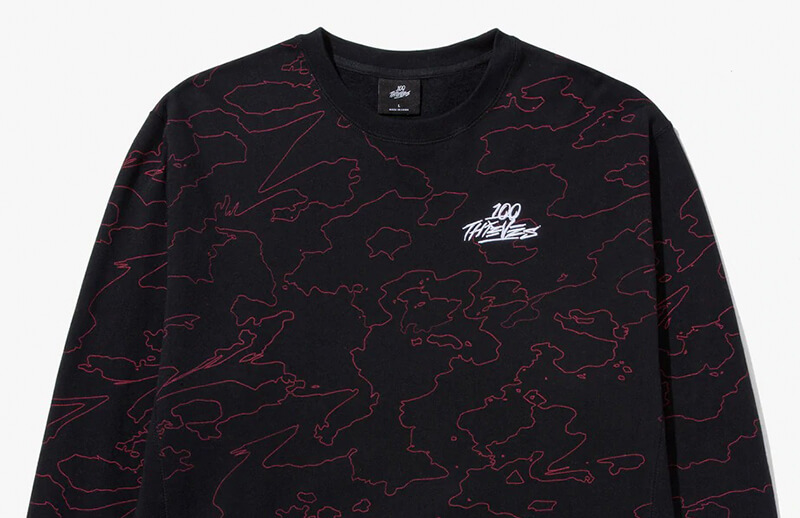 100 Thieves 2022 Spring-Summer Foundation Shirts
You will also find two short-sleeved shirts, made of cotton and with two models: one in off-white and one in black with red woven details. They are similar to the oversize style, so they are perfect for those who want to wear somewhat looser clothing. In both cases, the buttons are the same color as the shirt, making them inconspicuous and very discreet to the eye.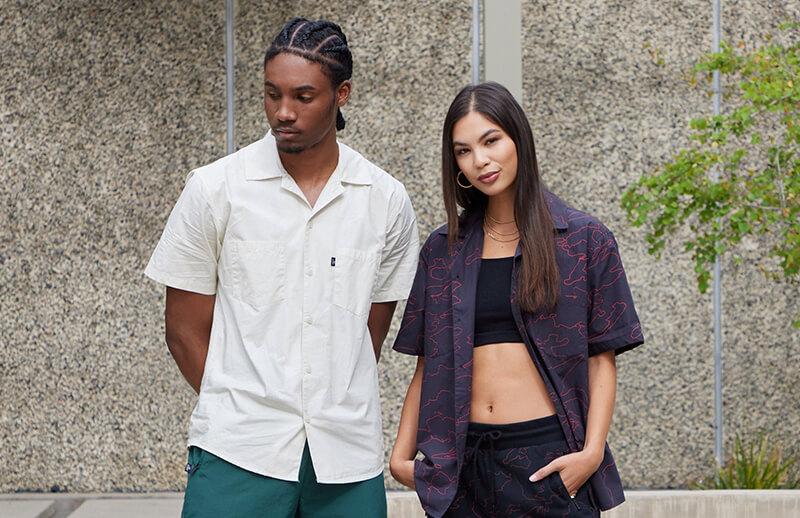 Foundation long sleeve T-shirts by 100 Thieves 2022
The long sleeve t-shirt of this collection, made of cotton, has two simple, minimalist and perfect models for those who do not want much design in their clothes: one in red and one in blue, both with the 100 Thieves logo on the chest in white. They have a round neck and a black label.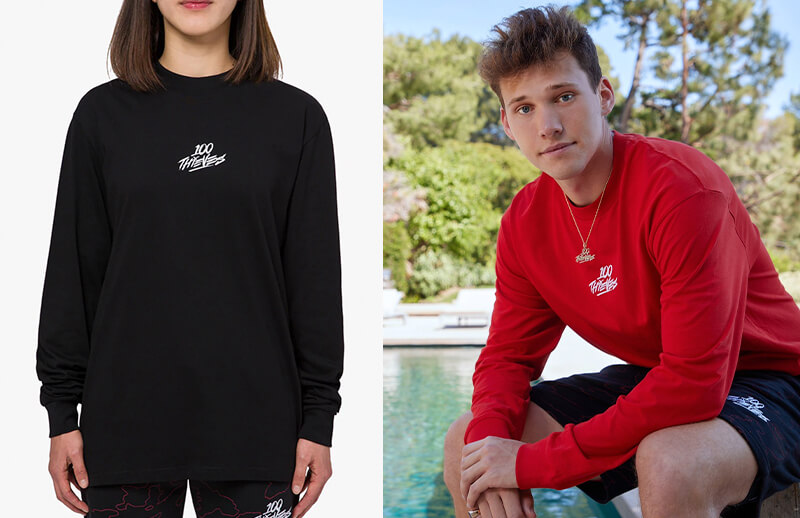 100 Thieves 2022 Spring-Summer Foundation T-shirts
In the case of the short sleeve t-shirt, this one also has a very simple design, without details and only with the 100 Thieves logo on the chest, just like the long sleeve t-shirt we saw before; it comes in blue, jade green, off-white and black. All four come with their crew neck and a label on the back of the collar in black.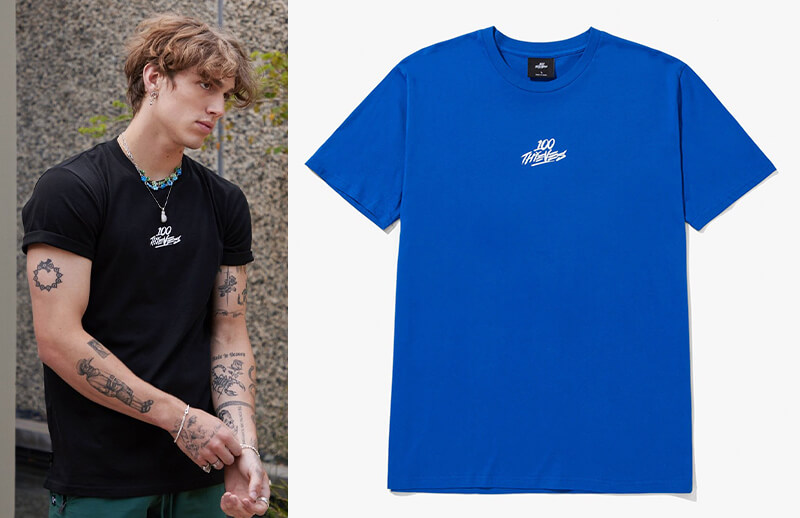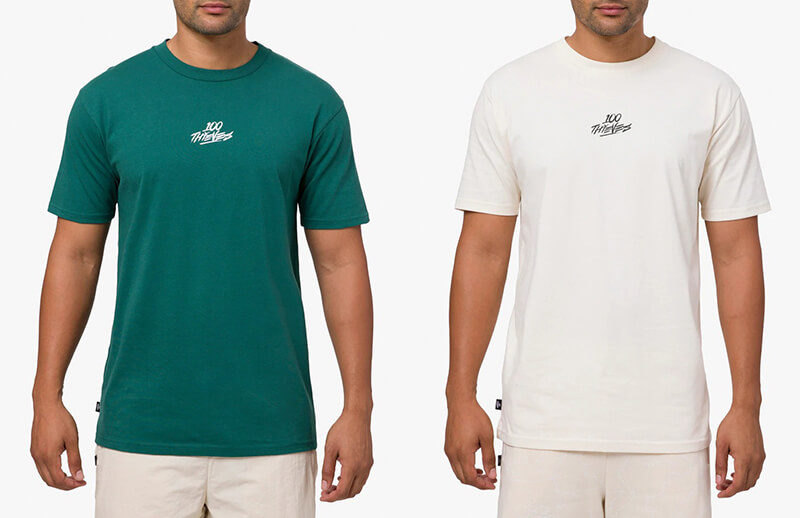 Where to get the Foundations spring-summer 2022 collection from 100 Thieves?
If you liked this new collection of 100 Thieves and you want to purchase any of its products, you just have to enter the online shop of the team, by clicking here and choose the item you like the most; you will also find other items, so check that they are the ones from this 2022 collection.
Before purchasing any product, remember to check availability, sizes, shipping to your country and compatibility with your preferred payment method.