Become Legends, also known as BL, is a competitive Fortnite team of Nordic origin, founded in 2019 in Norway, but which, at present, has representatives from Sweden, Denmark, Finland and even the United Kingdom. Despite its short history, Become Legends quickly became recognized for its participation in the 2019 Fortnite World Cup, placing 12th, something that had never been achieved by a Nordic team so far.
Due to the speed of their quickly achieved fame, Become Legends ventured into the world of fashion some time ago, launching collections of T-shirts and other accessories that fascinate their fan base. In this case, BL has launched a new fashion collection, which is composed of a t-shirt and different compression sleeves, later we will explain what they are for. In this post we are going to see everything about this collection, with detailed features and, at the end of it, a guide on how to find it and get it from your home country.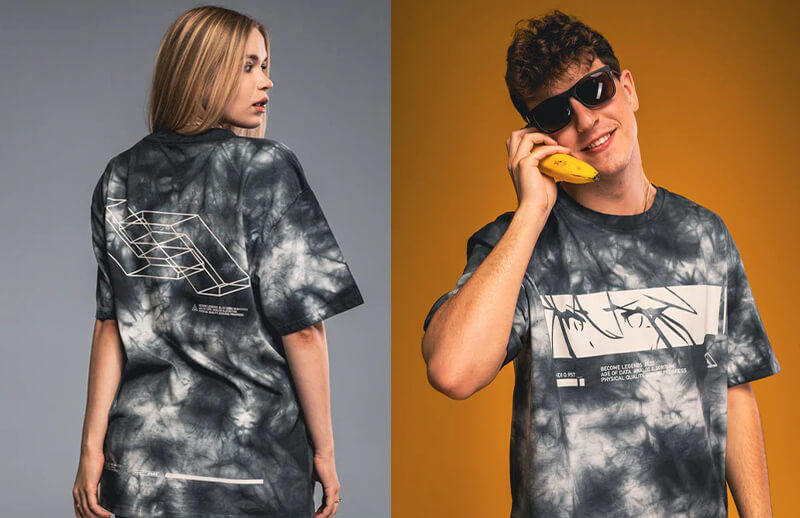 Become Legends 2022 Clothing Collection overview
Last August 17 of this year, Become Legends announced through its official Twitter account that its new fashion collection of t-shirts and sleeves was already available through its store. This collection is composed of a limited edition dye tee and 3 different compression sleeves, indispensable when playing a professional eSports competition.
Below, we will take a look at each of the items that make up the collection, including their features, sizes, materials, fabrics, colors, designs and more.
Become Legends 2022 Limited Edition T-Shirt
First of all, we find a limited edition dye tee; this kind of t-shirt was widely used in the 90's in very bright colors, but in this case, it comes in two models of different colors.
It is a 100% cotton t-shirt, oversize type, that is to say, looser. Available in sizes from XS to 2XL; if you want the t-shirt to be tighter to the body, you should choose a smaller size than the one you usually wear, on the other hand, if you want to wear it loose, you can choose your usual size or even a larger one. The first model is black, with "dyed spots" in gray, where you can see palm leaves.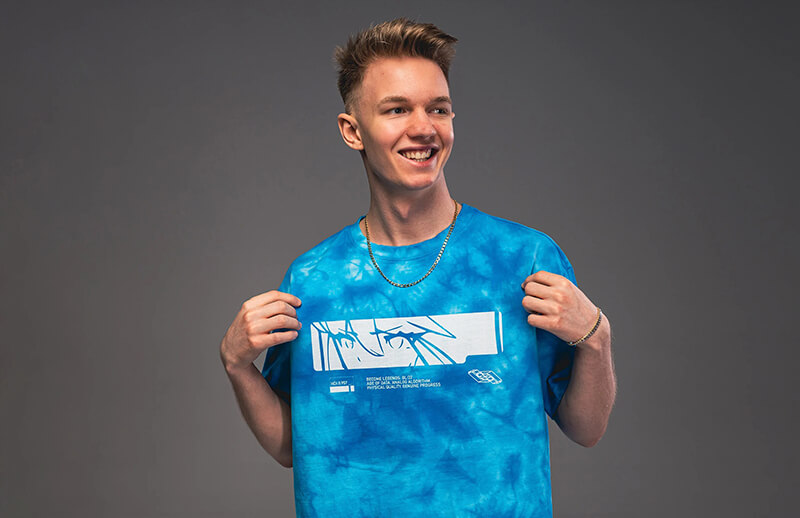 In the center of the chest, a white rectangle with an abstract design and, underneath, inscriptions, also in white. The second model is very similar to the previous one, only in light blue, with darker blue spots and the same rectangle design with white inscriptions at the top, on the chest.
Become Legends 2022 Black Sleeve
The clothing collection also brings with it a set of sleeves; these lycra sports sleeves are widely used by e-sports players, as it allows your arm not to slide on the desk, thus reducing possible errors in handling the mouse or keystrokes, depending on which arm is the one you use with sleeve.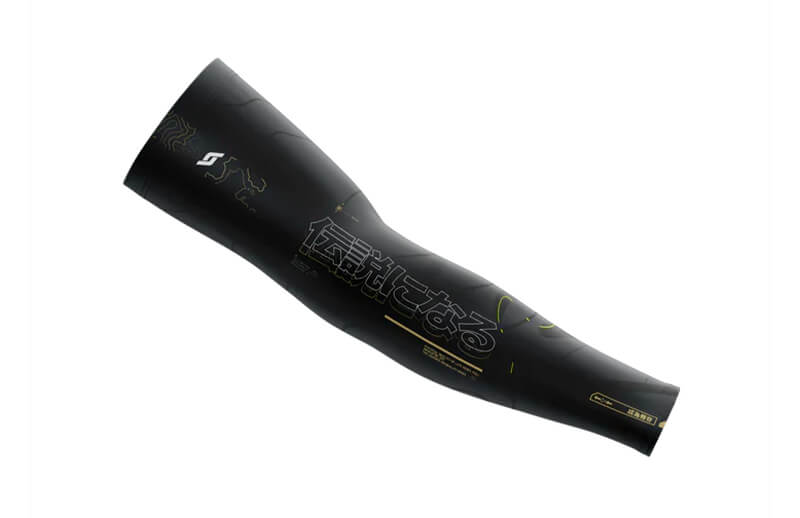 In this case, we find the first sleeve, which is completely black, with small stripes in yellow and white, along with inscriptions in Japanese. It is the only one of these three sleeves with a unique design, as the other two are the same. There is no size to choose from, as they fit any type of arm, whether slim or muscular, so in this case, you won't have to worry about choosing the right size.
Become Legends 2022 White Sleeve
Continuing with the sleeves, we find another model, in this case, white, with stripes simulating rays around it, in black; we also see the inscriptions in Japanese seen in the previous model.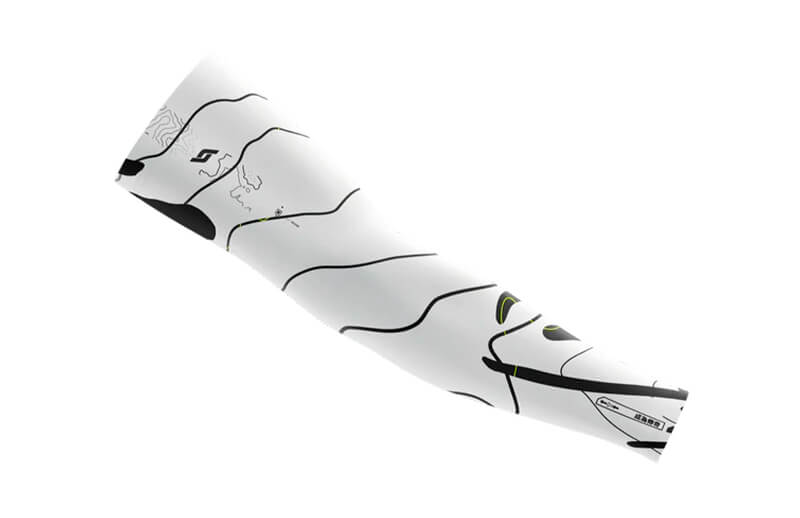 Become Legends 2022 Green sleeve
Finally, we find another sleeve; this one is the same as the previous model, with black stripes and Japanese inscriptions in the same color, only the background, instead of being white, is yellow lightning or fluorescent yellow, as you prefer.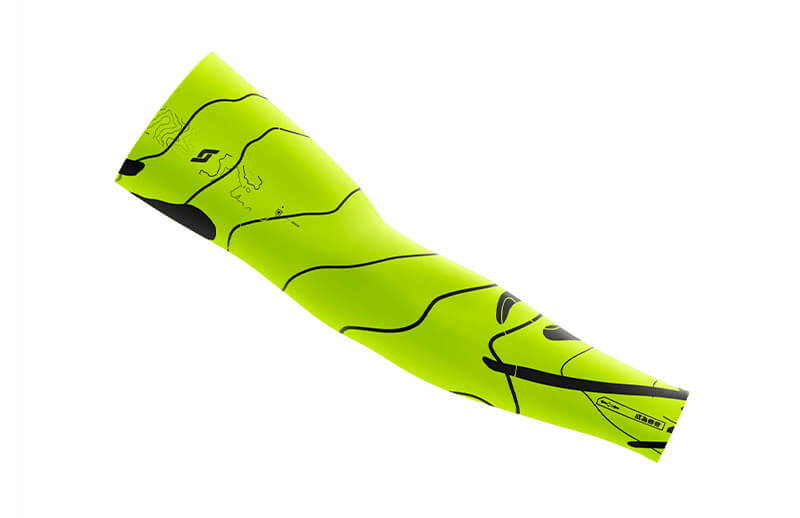 Where to get the new Become Legends apparel collection?
If you liked the T-shirt or any of the sleeves and you want to buy them, you should know that you can only do so by accessing the Become Legends shop.
Before purchasing any product, remember to check that the size you choose is the right one for you, mainly to avoid having to make costly and late returns (you can help you with the size chart found on the website). Also, make sure and check that your preferred payment method is enabled in the store and, finally, that they ship internationally to your country of origin.