Natus Vincere, often abbreviated NAVI, is a Ukrainian eSports team, one of the biggest in Europe, due to its participation in many, many official Counter-Strike competitions, be it the 1.6 classic or Global Offensive.
Founded in 2009, NAVI became recognized at the time for winning all the Counter-Strike Majors competitions in the 2010 calendar year, something that gave them an even bigger boost on the continent. Although their main activity is CS:GO, NAVI is also involved in other video games, such as Dota.
Like many other well-known eSports teams, NAVI often partners with other brands to launch unique fashion collections. In this case, they have partnered with Puma, the famous German sportswear brand, to launch a new professional eSports jersey.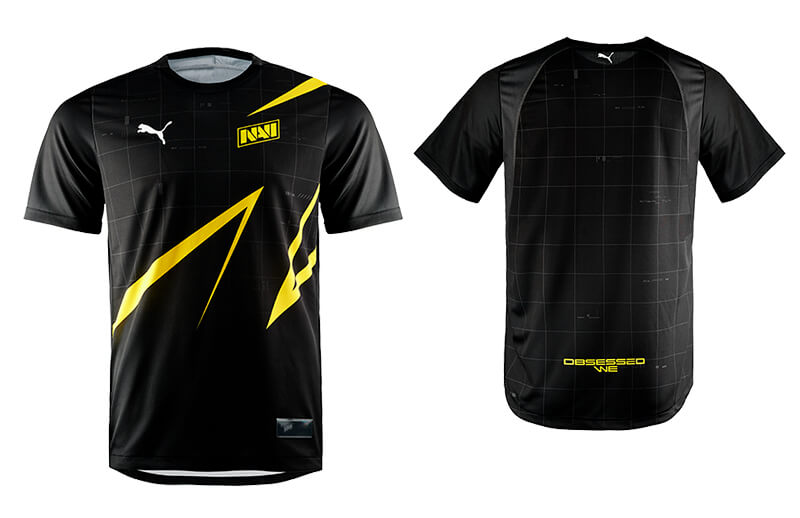 In this post, we're going to find out what this new collection is all about, what it includes and, most important of all, how you can go about getting it from your home country. So stay until the end and don't miss a thing. Fashion collaborations between the two brands are frequent, such as the latest NAVI and PUMA sneakers.
What is the NAVI x PUMA 2022 Collaborative Collection about?
On August 20 of this year 2022, NAVI announced via Twitter that their new collaborative clothing collection together with PUMA was now available for purchase, through the official store of the Ukrainian eSports team.
This collection is made up of two practically identical jerseys, although you'll see that later. Now, let's take a look at the features of each one, with their sizes, materials, details, design, colors and more.
NAVI x PUMA 2022 Professional Jersey
First of all, we find the main item of this fashion collection, and it is, nothing more and nothing less, a professional e-sports player jersey. This is a sports jersey, made entirely of polyester, a fabric extremely used in this kind of garments for its freshness and lightness, making it also absorb moisture and sweat from competition and stress.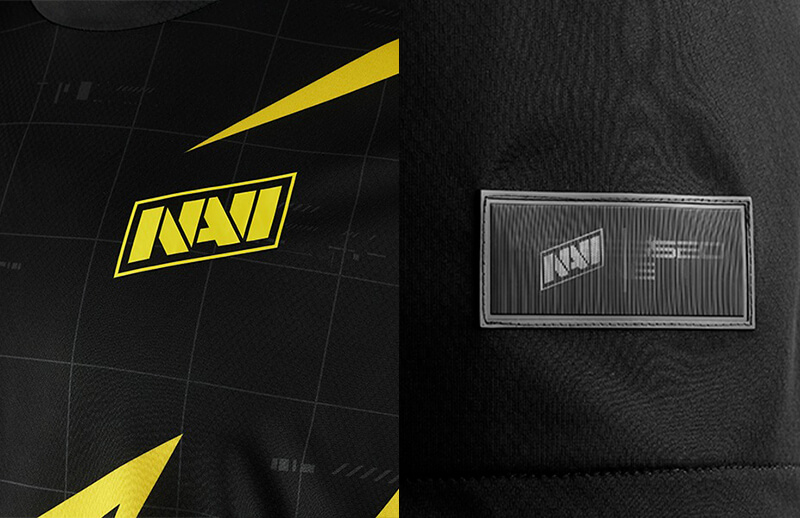 It has a round neck and short sleeves, and is available in sizes from XS to 3XL (if you do not know what your size is, do not worry, because in the same store, there is a comparative table of sizes with their measurements for you to check before you buy). As for its design, it is a completely black player kit with small vertical and horizontal stripes in gray.
On the front it has the PUMA logo in white on the right side of the chest and the NAVI logo on the left side, in yellow. It also has yellow stripes that simulate lightning bolts and, underneath it all, an official NAVI patch. The back is plain, with only the Puma logo in white on top and a yellow inscription below.
NAVI x PUMA 2022 Replica Jersey
You can also opt for a replica jersey, which is cheaper but exactly the same as the previous one, with the only difference being that instead of having the NAVI patch on the front, it has the characteristic label that all Puma garments have.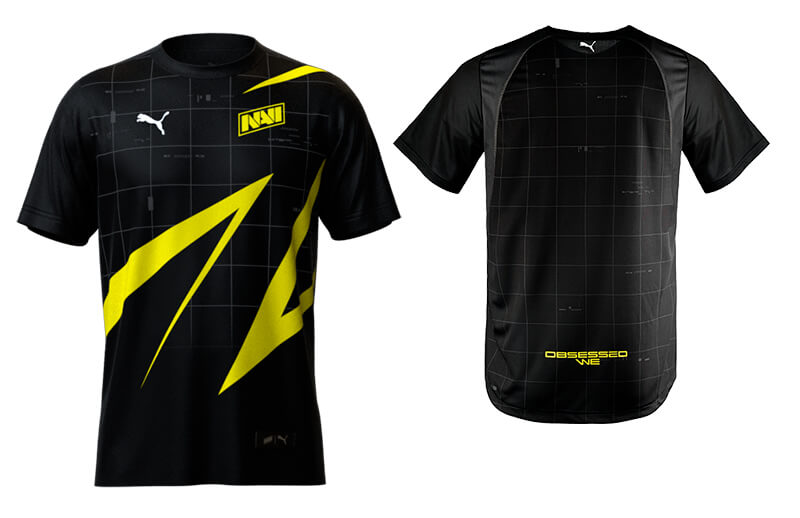 Where to get the new NAVI x PUMA 2022 Jersey collection?
If you liked this new collection and want to get it and wear the NAVI colors with the unique PUMA quality, you should know that you can only do so by accessing the Ukrainian eSports team's shop. If you want to access more quickly to the official jersey or the replica jersey, you can click on the links of each one that are highlighted and get in seconds to the purchase of your new Puma jersey.
Before purchasing either jersey, be sure to choose the correct size, using the help chart found within the store itself, so you don't have to make any returns in the future. Also, make sure that your preferred payment method is enabled on the website, otherwise you will not be able to make the corresponding payment. Last but not least, check that your country of origin is in the list of international shipments in the NAVI shop.