Cloud9, in case you don't know it yet, is one of the largest eSports organizations that exist in the entire world, founded in 2013 by Jack Etienne in the United States. Currently, Cloud9 participates professionally in various eSports competitions, including League Of Legends, Overwatch, CS:GO, Rainbow Six Siege, Super Smash Bros, Fortnite, World Of Warcraft, PUBG, Valorant, among many others.
This organization, having so many years of experience and tour of various international tournaments, already has a huge fan base around the world. For this reason, it is not surprising that it constantly launches fashion collections, either its own or, as in this case, in collaboration with other brands. Just a few days ago, C9 launched a collaboration with Puma, the famous German clothing brand that sells so much on all continents.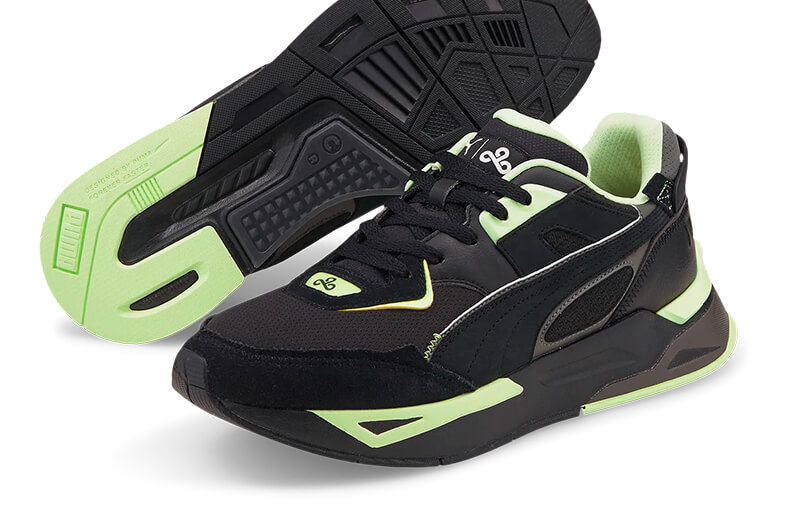 In this post we are going to see what exactly is this collection, what it brings with it, what are its features and, at the end of it, the answer to where you can get this collab from your country of origin. We are used to clothing collaborations between Cloud9 and PUMA.
New Cloud9 x PUMA collaborative Sneakers Overview
On August 18, 2022, Cloud9 announced through its official Twitter account the official launch of its new collaborative collection with Puma, the famous German sportswear brand that doesn't even need an introduction.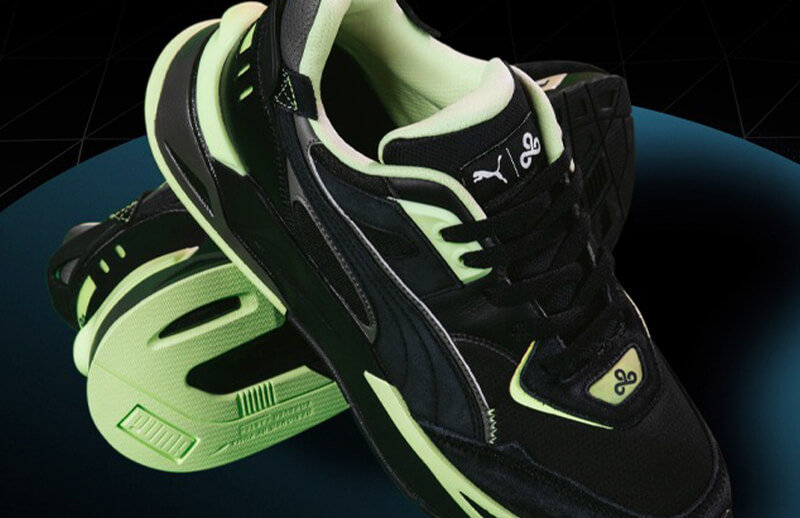 This collaboration brings with it a unique pair of sneakers, mixing the features of the eSports team and the brand, while also combining classic Puma elements from the 90's with modern day elements, such as the colors, which are much more modern, as you will see below. Now, let's take a look at their features, details, materials, colors, design, sizes and more.
C9 x PUMA Mirage Sneakers
The design of these sneakers may already be familiar to you from somewhere, as this is a redesign of the classic Puma training shoes from the 90's, mixing the features of these with the modernity of the C9 colors and logos.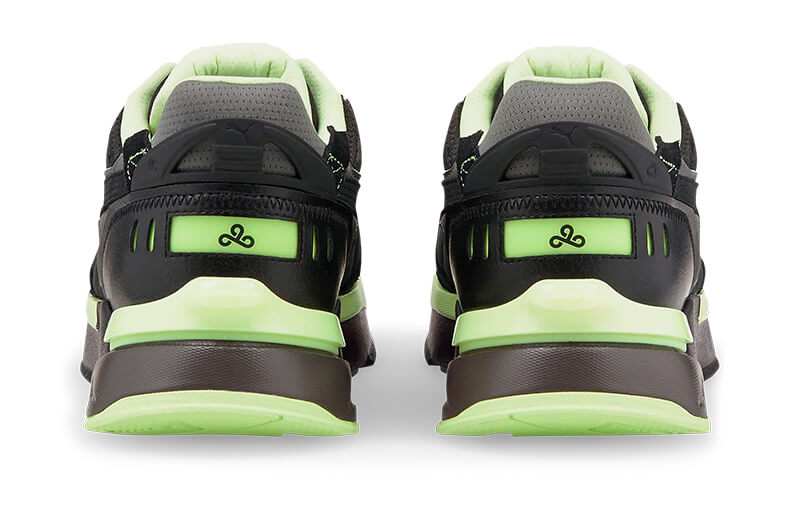 These Mirage Sports Trainers have a retro meets modern-day design that explores progressive lines and urban styling. It features a mixed material upper with bold textural tones, Cloud9 elements and a sleek shape.
The upper is mesh, while the rest of the model features suede overlays on the heel, toe cap and eyelets. The midsole has IMEVA technology and the outsole is made entirely of rubber. On the tongue we see woven label with Puma and C9 logos and names. The majority of the shoe is black, although it features the upper and lining, some midsole edges, the back of the outsole, around the laces and other key points in neon yellow.
In other areas we will also see the Cloud9 logo and the classic Puma logo, which is clearly seen on the edges, with that curved stripe so typical of the German brand. It is available in American sizes, from 7 to 13, so remember to check each one to compare it with the sizing system in your country. In short, they are sneakers of unmatched quality, as it could not be otherwise with Puma; they are comfortable and, above all, pleasing to the eye, with a unique design.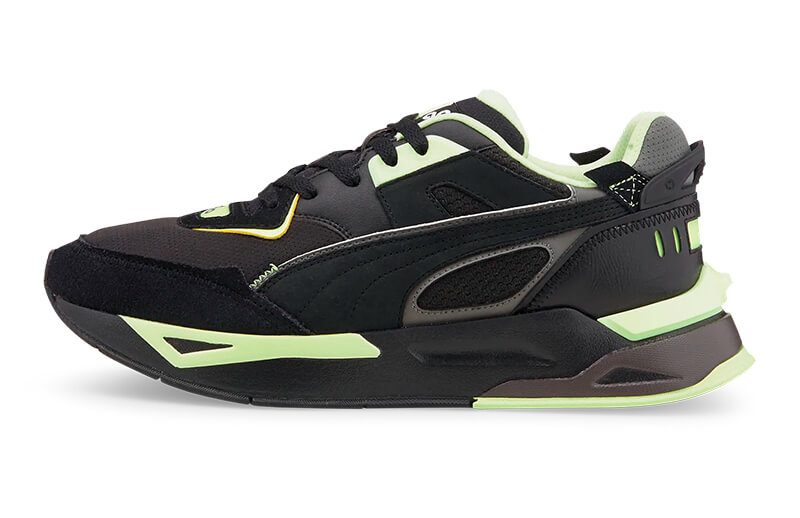 Where to get the new Puma and C9 latest collaboration?
If you liked this collaboration and want to wear on your feet the quality of Puma, without losing your fanaticism for Cloud9, we remind you that you can get the shoes only through the American eSports team's store. If you want to get to this collab faster, just click on this link.
Before buying your model, remember to check that you are choosing the right size, helping you with the measurement guide found in the store itself, to avoid having to make future returns. Also, make sure that your preferred payment method is available on the website and, finally, that they ship internationally to your country of origin.