Among the esports organizations established in the United States, Complexity is one of the most important and long-established esports team. Throughout its 18-year history, the teams formed in this organization have won more than 140 championships distributed in around 30 games. By 2017 Jerry Jones, owner of the Dallas Cowboys along with investor John Goff were included as part owner of the team.
Currently Complexity continues to add more people to its payroll, this time with the hiring of John Williams as art director and Michael Zervos as director of video content, while in the position of Complexity's director of partnerships Bee Yancey was named. Added to this, Complexity has made the launch of new jerseys as part of its latest clothing collection with which they hope to please fans and the general public alike.
Complexity 2022 Pro line Jerseys collection items
The jerseys offered in this new collection are as follows:
Complexity 2022 Pro Jersey
The jersey of the Complexity clothing collection features a blue design with white elements such as the logo and the team's name on the front. The white section with wavy lines located on the sides of the jersey gives this model an aesthetic that favors the silhouette. Also, the polyester material used in the fabrication of the jersey has been provided with antimicrobial properties, which prevents the formation of odors and stains that could be caused by bacteria or other organisms.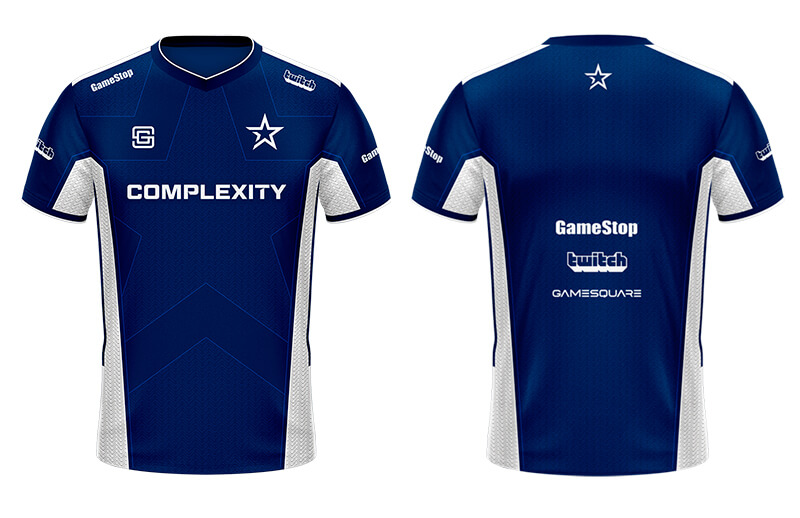 Complexity 2022 TimTheTatman Jersey
TimTheTatman is one of the most popular stars within the Twitch platform thanks to streaming games such as Counter Strike: Global Offensive, Fortnite, Overwatch and World of Warcraft. It was recently announced his inclusion to the Complexity Gaming organization as a brand partner and co-owner of the brand. This fact was taken into account within Complexity's latest apparel collection, being that TimTheTatman now has a jersey designed in his honor.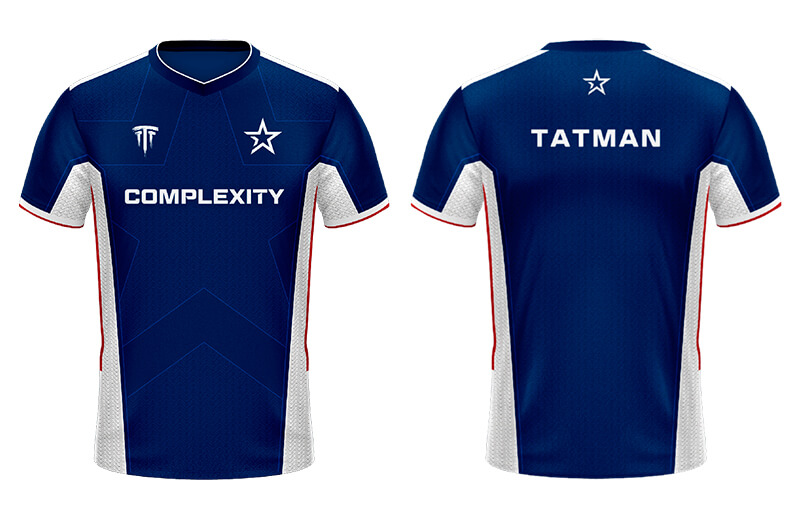 Complexity 2022 Pro Custom Jersey
Lastly, we have Complexity's custom jersey. This jersey features a design that is notable for the presence of elements that elevate its aesthetics and make it an interesting model to wear. Among them are the team logo, accompanied by the name on the front. Also, the white section with wavy lines arranged on the sides of the jersey that create an interesting optical effect that favors the silhouette. The blue lines on this section, as well as on the hem of the sleeves, create a contrast that distinguishes this model from the rest of the collection.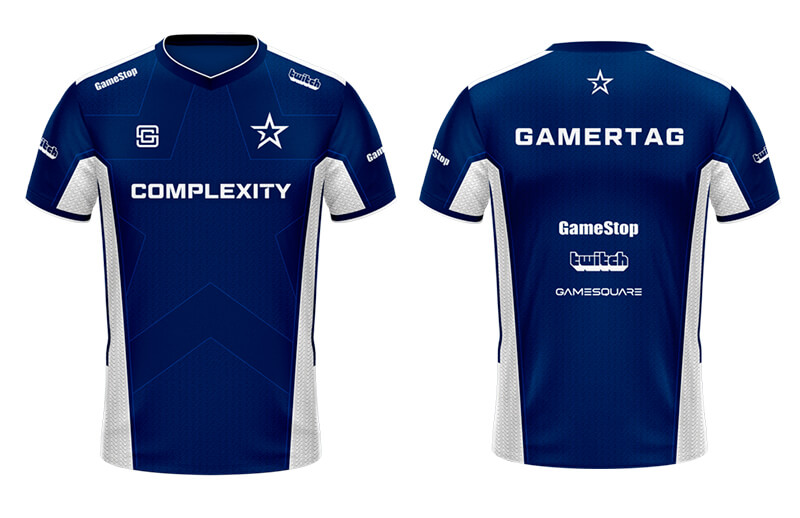 Complexity launches its latest clothing collection with new jersey models that will make your style more interesting and free of complexes. If you want to know more about them and buy them you can do it from the official Complexity shop.