Founded in August 2013 Unicorns of Love is a German club originally formed to compete in League Of Legends. Unicorns of Love has won titles such as IEM Oakland, also showing excellent performance in the LCS and contributing to the development of important players such as PowerofEvil and Vizicsacsi. Currently the team is going through a process of changes after experiencing the departure of all its players. According to the club, the reason for this is due to the players' desire to take their careers to the next level after achieving everything in the LCL for 3 years. While this situation is being resolved Unicorns of Love has made available to its fans its latest Fire & Ice apparel collection in which they will find garments that stand out for their workmanship and style.
Items from the Fire & Ice clothing Collection by Unicorns of Love
Within this UOL Worlds 2021 clothing collection we find the following items:
Unicorns of Love Worlds 2021 "Fire & Ice" Jersey
This jersey presents a design in which black and fuchsia predominate. Also, the design has shapes and patterns that distinguish this jersey from others with a similar cut. On the front, the team's logo in fuchsia stands out. The round neckline and sleeves favor the look of the upper torso, giving you a more toned silhouette.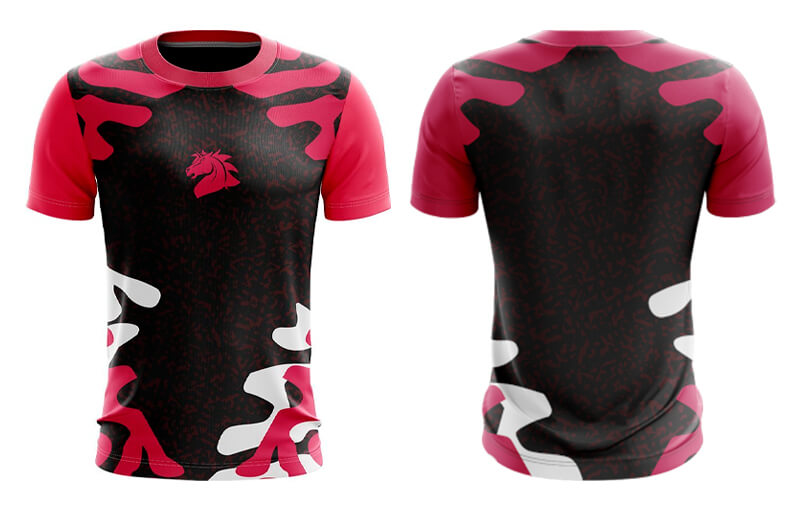 Unicorns of Love Worlds 2021 Fire & Ice Jacket
Looking for a stylish jacket with an original design? The Fire & Ice Worlds 2021 collection from Unicorns of Love has the perfect model for you. As a dominant element we have the black and fuchsia pattern that is distributed throughout the design and serves as the basis for the addition of elements such as the Unicorns of Love logo on the front. Next to this we also highlight the shapes in white color arranged on the sides, as well as on the sleeves, thus marking a contrast that elevates the aesthetics of this jacket.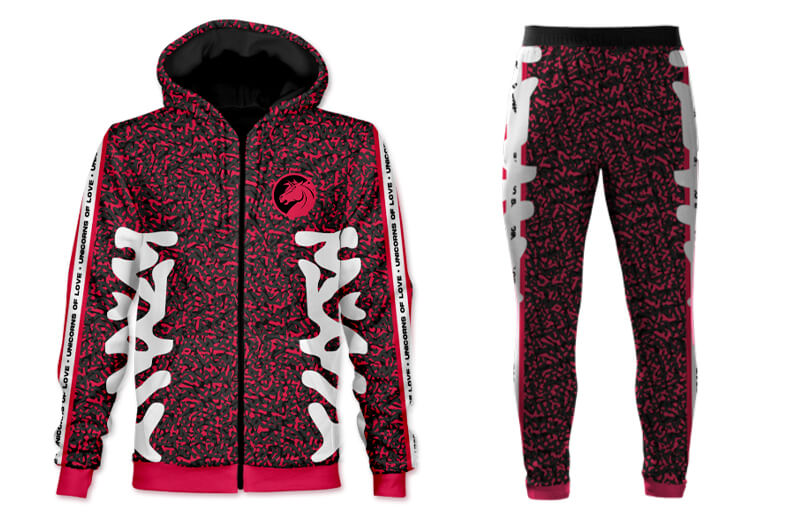 Unicorns of Love Worlds 2021 Joggers
A jogger always comes in handy in our closet for those occasions when we want to wear something that makes us feel comfortable and relaxed. This and more is what you'll get with the joggers from the Fire & Ice Worlds 2021 collection by Unicorns of Love. Its vibrant design achieved thanks to the combination of black and fuchsia makes these joggers stand out no matter where you wear them. The white shapes on the sides create an eye-catching contrast that elevates the aesthetics of these joggers.
Unicorns of Love has launched its new apparel collection in which you will find interesting designs to take your style to the next level. If you want to know more about them and buy them you can do it from the official Complexity shop.