DRX surprised and came up with this new last minute change. DRX has just removed League of Legends coach Kim Jeong-soo from his position, to make the move, they had to promote Shin Dong-wook "Shine" and make him the first coach of the team.
This change seems to have affected the League of Legends Championship Korea (LCK) team in a good way, as they have a record of three wins and three losses, they also managed to win their last game, where they faced Nongshim RedForce, all this without Kim on the team's bench. So far the former DRX coach has not revealed the reasons for his dismissal, assuring on his Instagram account, that he cannot comment on the matter because he still has a valid contract with DRX and cannot divulge any information of this move.
DRX surprises presenting its new kit for 2022
This season the team comes with several changes, one of these changes is the new kit that today we are going to show you, so you can see all that this brand has to offer.
22′ Spring Authentic DRX Jersey
This is the new Pro Kit of DRX, it is black with blue details, the chest print is quite aesthetic, on the sleeves we can find the logos of several brands, on the chest we can see the DRX logo and the Red Bull logo, along with the YES24 engraving. The jersey is made of 86% polyester and 16% polyurethane, this makes it a quite durable and quite sweat resistant jersey, but besides that it gives you a good comfort.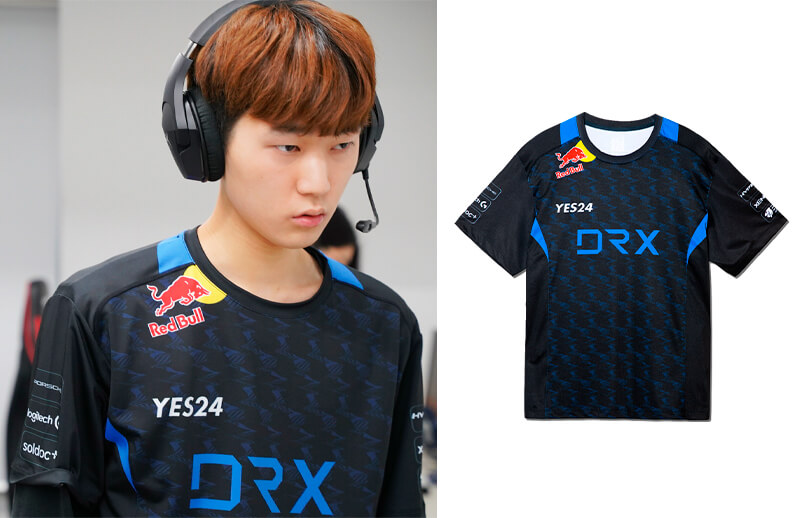 22′ Spring Authentic DRX Jacket
A fairly authentic jacket, with a design quite similar to the jersey, it is also black, with details in blue, as the chest print, we can also find the logo of DRX and Red Bull, plus the phrase YES24, on the sleeves we can find the logos of their sponsors. This is made of 100% polyester for comfort and durability, this made to have a good sweat absorption, besides having a very aesthetic design is a very functional garment.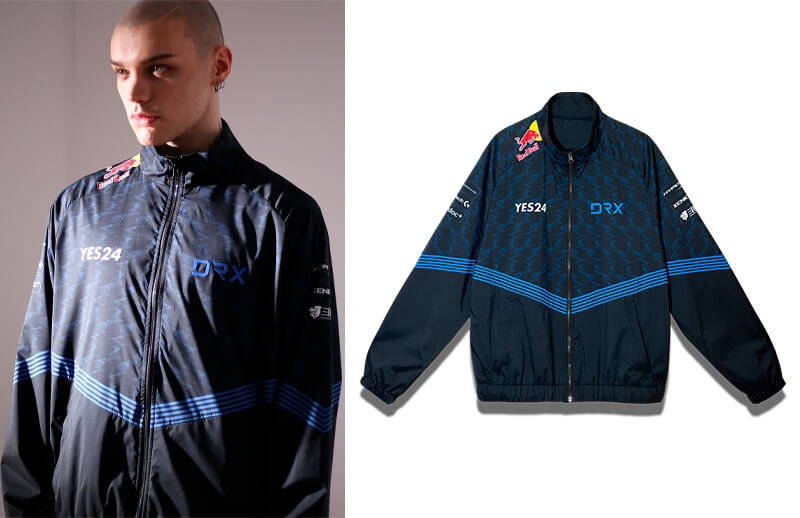 Kim Jeong-soo's situation with DRX
This is something that has concerned everyone, both the fans and the players themselves, as several have already raised their voices to give their opinion on the matter, Kim Hyuk-kyu "Deft" gave an interview assuring that there was never a conflict with the coach. Many claim that both the players and the former DRX coach want the coach to return to the team, as many believe that the DRX CEO was not given any reason to fire Kim Jeong-soo.
Kim is a veteran who is recognized for his numerous achievements in the esports world, so he has is respect from all his players who want their former head coach back. Stay tuned with us, as we will keep you updated with the latest news, so that you never miss anything, from the esports world, we will continue to bring out much more content for you to always find out first hand with us. If you want to get any of the garments you saw today you can go to the official website of DRX so you can also purchase yours or you can see all the products that the DRX brand has to offer.