ENCE begins its history as a Finnish esport organization founded in April 2013, which counts teams participating in competitions for games such as Counter Strike: Global Offensive, Starcraft II, PlayerUnknown's Battlegrounds, Hearthstone and NHL 21. By 2019 ENCE had become the most popular esport organization in the Finnish nation, surpassing the likes of HAVU and Team Gigant. As for the origin of its name, it comes from Greek mythology, specifically Enceladus, a giant warrior.
During 2013 and 2014 ENCE carried out its participation in tournaments for Counter Strike: Global Offensive, Tekken Tag 2 and Starcraft 2. By June 2014 the organization makes a halt in its operations. This situation continued until 2016 when they announce their return to the esports scene, reestablishing their CS: GO and Starcraft 2 teams. During 2016 and 2017 ENCE takes the initiative to form teams for Hearthstone and Rainbow Six: Siege. Years later, in 2019, they started with a team for PlayerUnknown's Battlegrounds.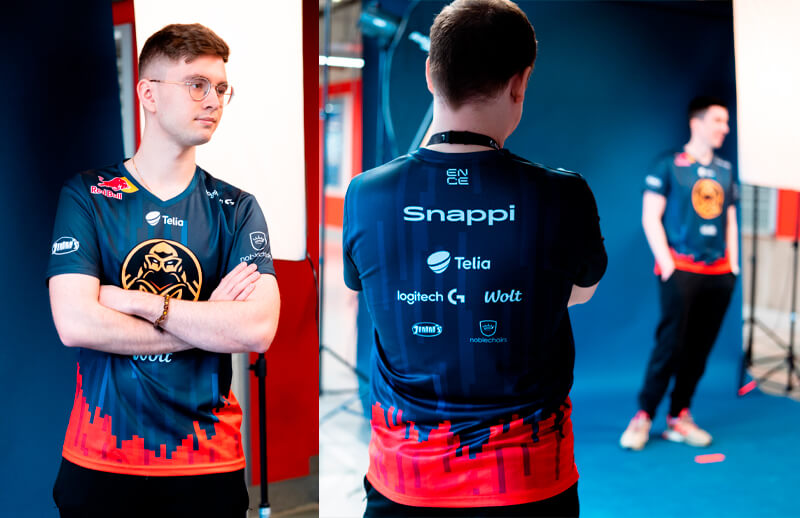 It is worth mentioning that ENCE has at its helm esport pioneers and technology experts of the highest prestige in Finland, thus making it the most recognized organization within this nation. A few days ago, the victory obtained by ENCE in Group B of the ESL Pro League was announced, thus advancing to the playoffs of this competition. It is usual in this tournament to see ENCE showing off their skills and demonstrating why they are always a team to be reckoned with.
After a tough loss to FURIA in an intense and exciting match, ENCE finished second in the group. It remains to wait and see how well they do in the next phase. In the meantime, fans of this team can purchase the latest item they have brought to their online store. This is the new player's jersey for the 2022 season, which has been designed so that the players stand out on the stage and the fans can wear an excellent quality garment that they can use not only to support ENCE in the different competitions in which it participates, but also on other occasions such as an outing to the park, a meeting with friends or simply relaxing at home playing video games on the computer or console.
Features of the ENCE 2022 player Jersey
This jersey model has been manufactured in 100% polyester material, which was worked under the strictest processes to obtain a high quality piece. Visually, this model presents a pattern in blue and orange colors that give its surface a pixelated aspect. In the graphic part, it is remarkable the presence of the team's logo in large size located on the front, while on the back the space is occupied by the logos of the team's sponsoring brands.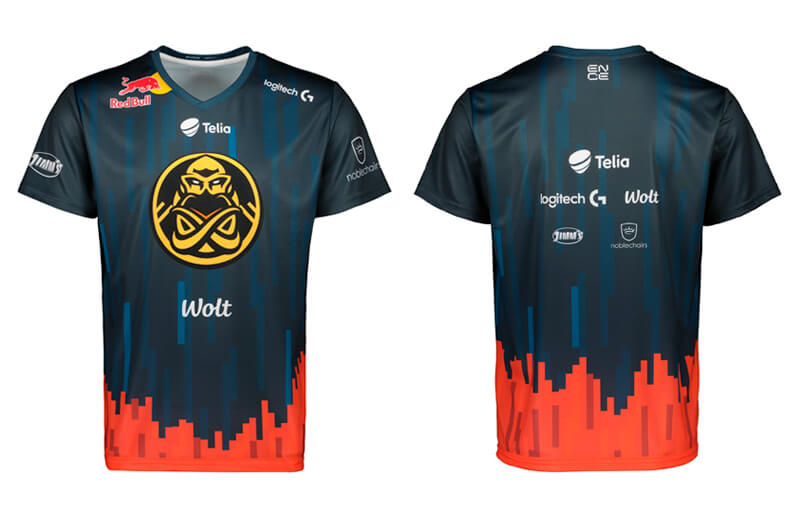 The ENCE 2022 player jersey is available in different sizes so that anyone who wishes to purchase this model can do so. ENCE brings for the 2022 season a new jersey with which players and fans will wear a piece of excellent design and quality. Those interested in purchasing the new ENCE 2022 player jersey can do so through the organization's official online shop.