Headquartered in the city of Seattle, Washington, Evil Geniuses (EG) was founded in 1999 as an esports organization that over time has formed teams in games such as Counter-Strike: Global Offensive, Fortnite Battle Royale, Call of Duty, League of Legends, Dota 2, etc. This has allowed Evil Geniuses to consolidate itself as one of the esports organizations with the greatest projection in the sector. Something that characterizes this organization is having dominance in elite games, as well as capturing in its ranks the best talents.
A few days ago the CEO of the organization, Nicole LaPointe Jameson, through her Twitter account, published some names that could be considered a joke in response to the rumors that are circulating or a potential confirmation of what could be the team's lineup for the new season of tournaments in Counter Strike: Global Offensive. When analyzing each of the tweets, it is possible to observe a play on words to refer to the possible members. Among them, Stewie2K is mentioned, which would represent a signing that would give a lot to talk about.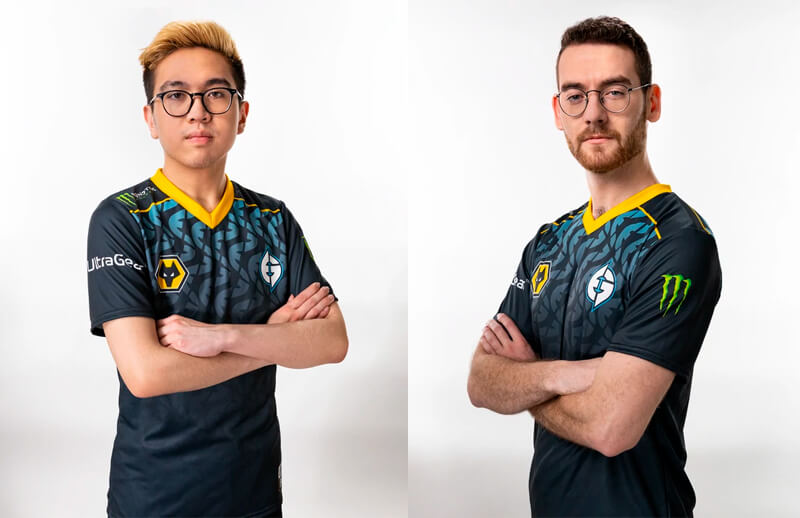 This is how Evil Geniuses is looking for new talents to join Tsvetelin "CeRq" Dimitrov and Vincent "Brehze" Cayonte and fill the places left by Tarik, oBo, stanislaw and MICHU. Once these places are filled, it will be the turn of Damien "maLeK" Marcel, former coach of G2 Esports, to start with the preparation of the team and make them offer a good performance in this new tournament season. While waiting for the confirmation of this lineup something that Evil Geniuses has made official is the launch of its new jersey with which it will go in search of new victories and captivate their fans.
Evil Geniuses 2022 new jersey features
The Evil Geniuses 2022 jersey presents a unique design in which the presence of graphic elements that elevate its aesthetics is noticeable. The first of them is the team logo on the front, which is also used as a background pattern on this area, degrading towards the bottom. Also on the front you can see the logo of the Wolves professional soccer team with which Evil Geniuses collaborated for the launch of this model.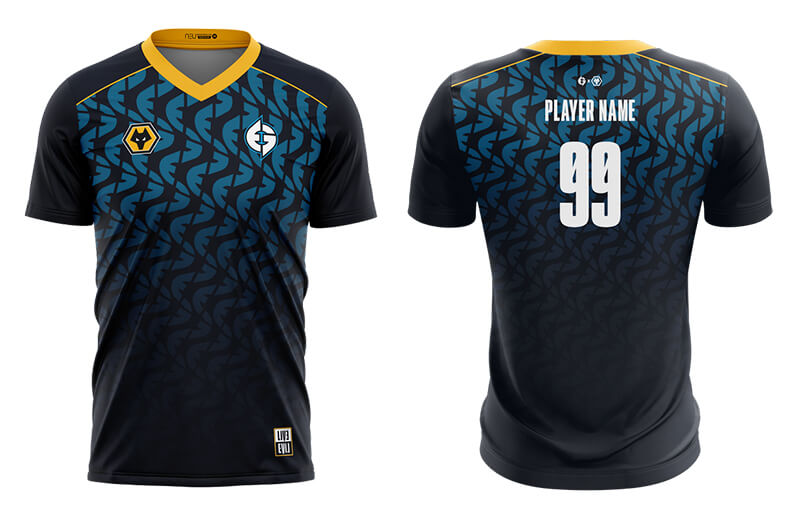 Added to this, we can notice a V-neck delimited in yellow color that gives a stylized effect to this area. On the back it has a number printed with which you will feel like a member of the team. This model is available in different sizes.
Evil Geniuses has launched a new jersey with which they will be ready to conquer new victories, as well as their fans. Those interested in purchasing the evil geniuses 2022 jersey can do so through the team's official shop.