Even if you are not a fan of the competitive video game scene, it is almost mandatory to know T1 due to its long history of dominance. This has made it claim to be one of the best organizations in all of Korea, a country known in the competitive scene as the region that has the best players in the world when it comes to video games. Currently T1 has a Valorant team, but if we talk about legendary groups we have the League of Legends, which has conquered the world championship three times, a feat that has not been achieved by any other team. Last season they fell short of another world title, however, this year they have just unveiled their new jersey and team for the 2022 season.
Details of the new T1 x Nike jersey for the 2022 season
In the 2021 season T1 was among the top positions in the League of Legends world title, but for such a dominant franchise this is not enough, for the new season they come with a clear objective, and their way to demonstrate it was with a jersey that represents their new beginning. As expected the jersey is sporty, something very common in their kits because they want to offer as much mobility as possible to their players so they can perform better in their matches. Undoubtedly the performance of this new garment will leave nothing to be desired, since it is the result of a collaboration with Nike, one of the most recognized and popular sportswear companies in the world.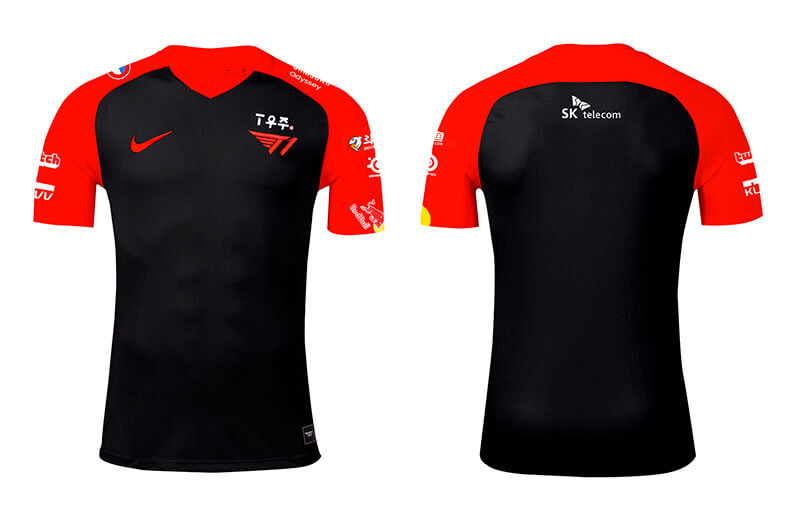 Analyzing its design, it continues to use the T1 formula by having a minimalist style, however, this does not detract from it being an attractive garment, on the contrary, makes it rather be seen even as a casual piece of clothing in your day to day. The jersey uses a color palette typical of the franchise, where red, black and white predominate. From the sleeves to the collar we can see the red color, while the rest is in black, it is small details such as logos of the sponsoring brands that stand out in white.
The T1 franchise has long been recognized as one of the best organizations when it comes to League of Legends, and it will be a long time before this is no longer the case. They are currently working very hard to get back to the top, but no matter what happens they will never abandon their roots, which is why this new jersey features the same essence that has made them one of the teams with the largest following in the world.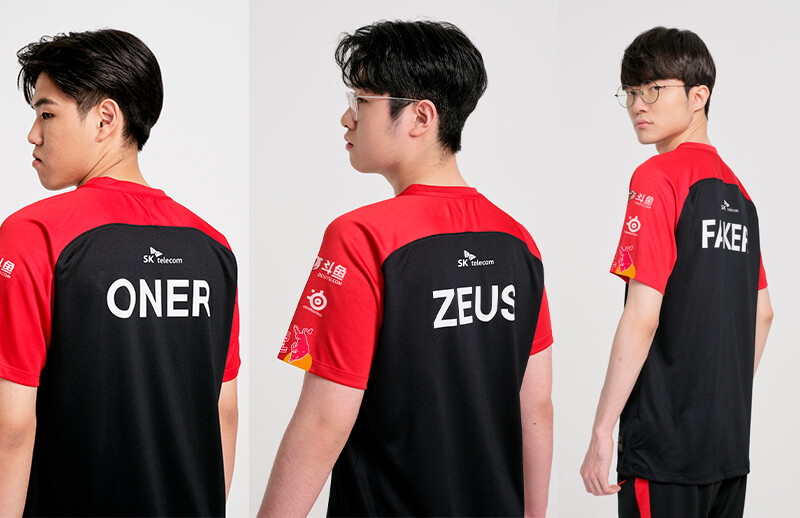 The renowned T1 organization has unveiled its new jersey with Nike for the 2022 season, learn here each of its details. If you want to buy it you can do it from the official T1 shop.