FaZe Clan is undoubtedly one of the most renowned teams in the world of professional sports video games, with a long history and thousands of fans on all continents. It is a renowned eSports organization, founded in Los Angeles, California, in 2010, with more than a decade of success in many professional sports competitions of Call of Duty, PUBG, CS:GO, Fortnite, Rocket League, Valorant, among others.
Thanks to the huge amount of fans that this organization has, we can see that FaZe is, in addition to a very recognized eSports team, a fashion brand that markets many, many fashion items and collections through its online store, where they sell many, many different items, including also accessories for your PC. If you like the collaborations of this team, don't miss the faze-clan-x-futura-laboratories-clothing.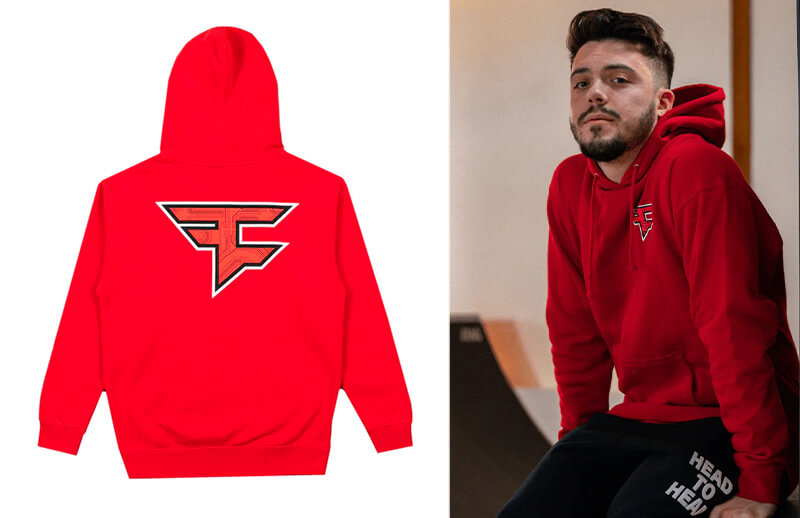 On this occasion, FaZe has recently launched for sale a new and very innovative fashion collection, composed of several high quality items that you should definitely get to know if you are a true fan of this organization. If you want to know the collection in detail, stay with us until the end of the post, as we will also tell you how to find it from your home country.
Core Refresh fashion Collection 2022 by FaZe Clan
On November 10, that is, just a few days ago, FaZe Clan announced through its Twitter account that the new Core Refresh 2022 collection was already on sale in its online store. This clothing collection is composed of various garments, such as hoodies, t-shirts, pants and hats, and home decor accessories that you may very well like.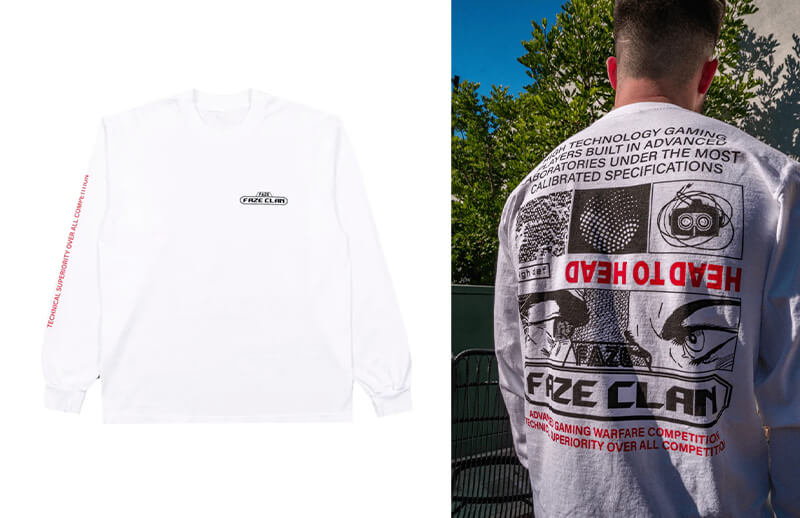 If you want to know in depth about each of these garments, keep reading this buying guide.
Core Refresh Hoodie by FaZe Clan
The first thing you'll find in this new Core Refresh apparel collection from FaZe Clan is a hoodie with a hood, adjustable drawstrings and kangaroo pockets. It is made entirely of cotton and is available in sizes from S to 2XL.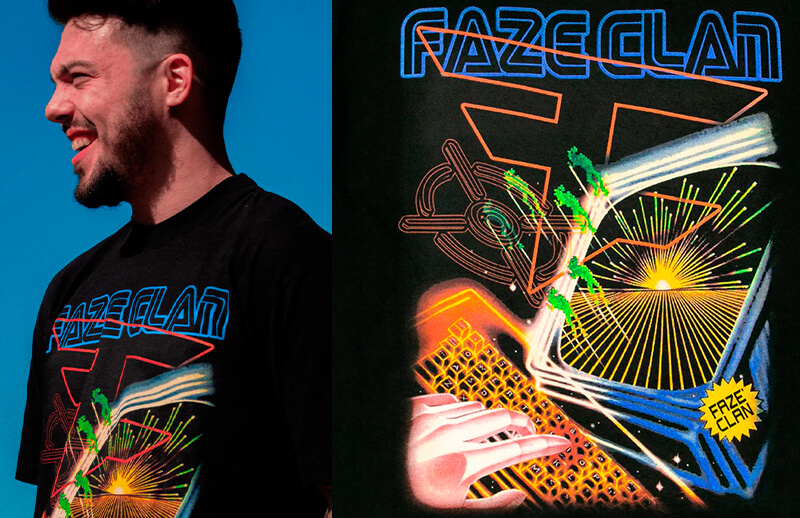 As for its design, it is a fairly simple hoodie, available in three models: one in black, one in red and one in white. All three models feature the FaZe logo on the left side of the chest and in large size on the back. In the case of the first model, the logo is green, in the second, red, and in the third, also red.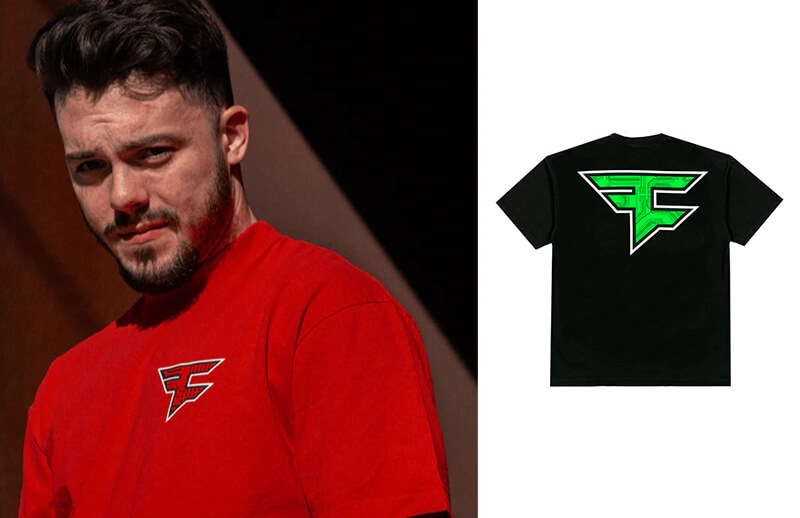 FaZe Clan 2022 Core Refresh long sleeve T-shirt
Another warm item is this long-sleeved T-shirt with round neck, made entirely in cotton and with sizes from S to 2XL. It is available in two different models, but with very similar features; one of these models, in black, features the FaZe Clan logo on the front in white and a large comic-style design on the back in white and green; the second model, in white, has the front logo in black and the back logo in black and red.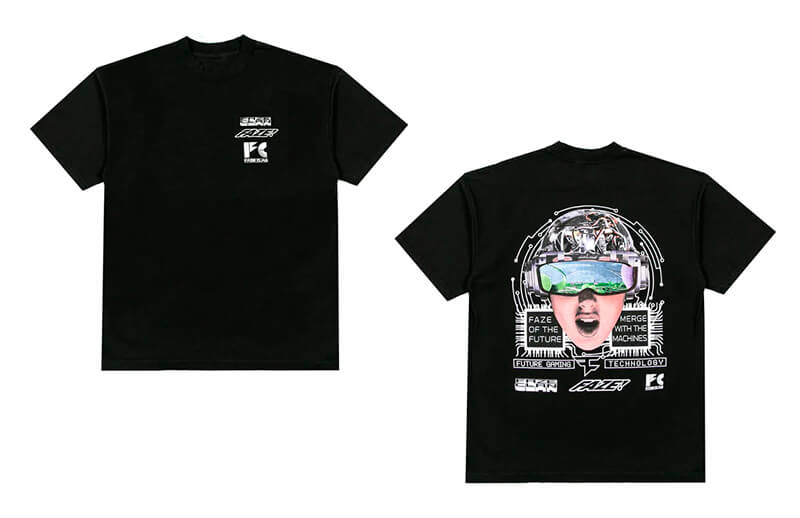 Core Refresh short sleeve T-shirt by FaZe Clan
Here we will find a huge amount of cotton t-shirts in different models and colors; we will see a t-shirt in black and white models, with FaZe Clan logos on the front and the main logo of the team on the back in large size, as well as we will also find a black and white t-shirt, with a large drawing on the back, another in black, white and red, with the FaZe logo on the front, and one with a huge design on the back, only in black.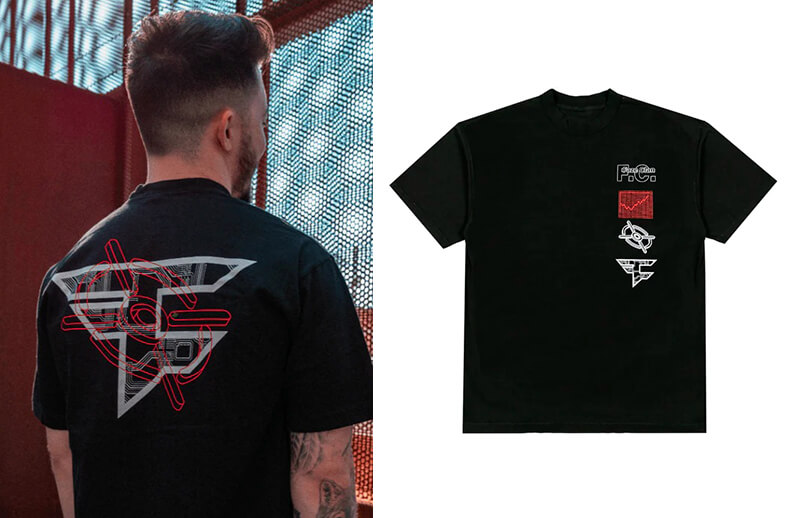 FaZe Clan 2022 Core Refresh Sweatpants
Once finishing the top garments, we find a pair of sweatpants, made 100% in heavy cotton, with availability of sizes up to 2XL in two different models, one in black and one in white. Both models feature the FaZe logo on the right sleeve and the phrase Head To Head on the left sleeve; in the case of the black model, the first will be green and the second white, while in the white model, the first will be red and the second black.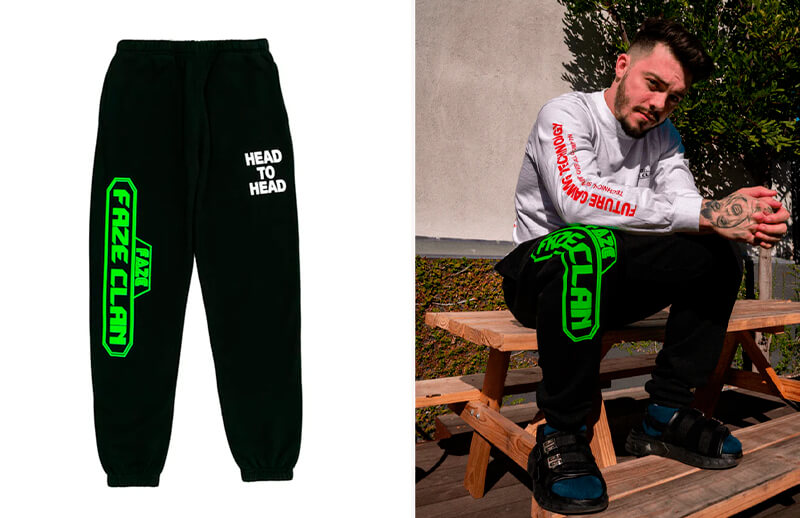 FaZe Clan Core Refresh Trucker Cap
We will also see various accessories, such as this 5-panel trucker cap, with a solid front panel and mesh sides and back. It comes in two models, one black and one red, both with the FaZe Clan logo on the front.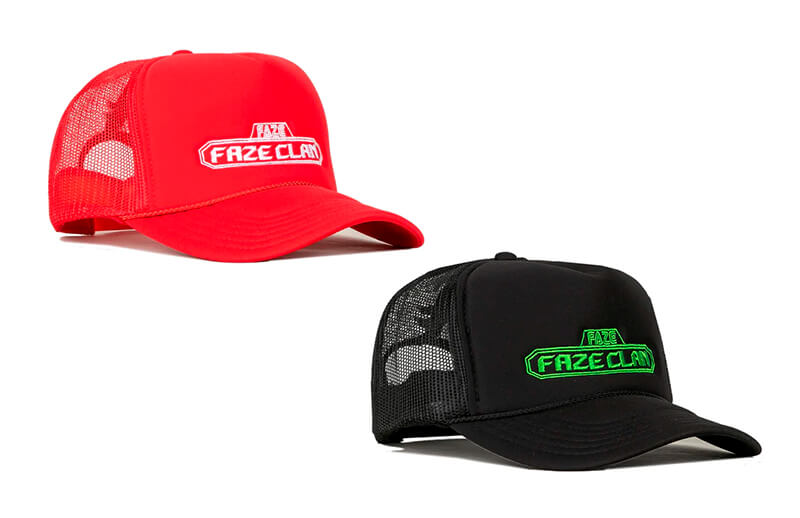 FaZe Clan 2022 Core Refresh Camouflage Beanies
To keep warm, nothing better than a beanie made of acrylic, available in two models, one black, with red camouflage, and the other also black, but with gray camouflage.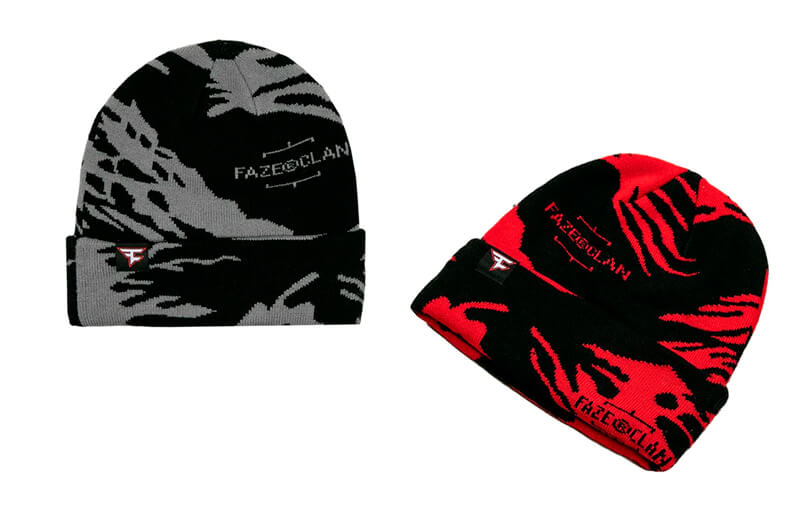 FaZe Clan Core Refresh Socks
You can also find a pair of sock-like socks, medium length, made of cotton, and available in three models, all with the same FaZe Clan logo pattern design. The models are black with red logos, red with black logos and white with red logos.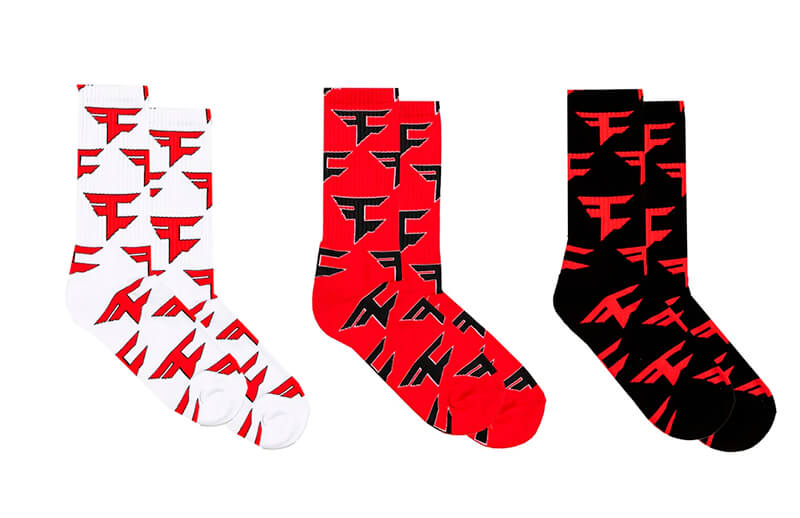 FaZe Clan 2022 Money gun Core Refresh
Interestingly, we will also find a money gun (obviously counterfeit). This is a rather novel modern product in red and white.
Core Refresh Ornaments by FaZe Clan
Finally, we find two FaZe ornaments, which you can place in the area of your home of your choice. One features the team logo and the other has a hand, both made of red.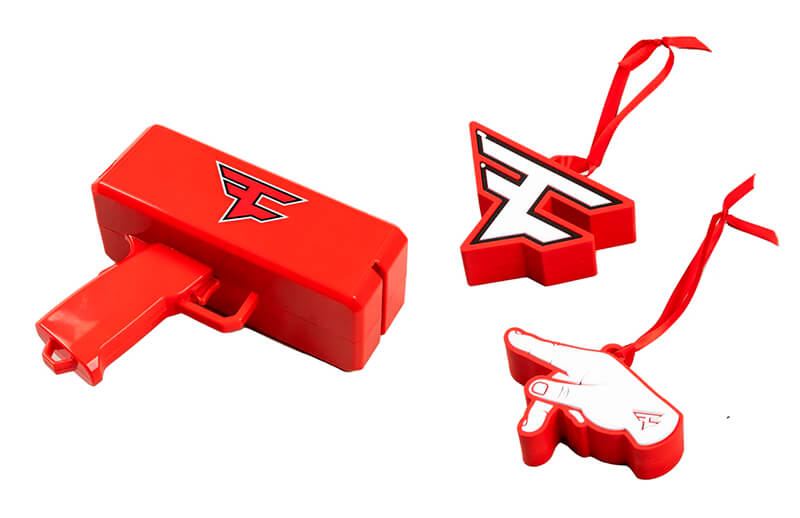 Where can you get the new Core Refresh 2022 collection from FaZe Clan?
Did you like any of the garments or accessories that are part of this clothing collection and don't know where to get it? Don't worry, this is really simple and will take you very little time. The first thing you have to do is go to the FaZe Clan online store and search for this particular Core Refresh collection; in case you don't find it (which is normal, there are many collections in the store), you can access directly to the shopping section of this collection by clicking on this link.
Once you enter, select the garment you want and check the measurements of each of the existing sizes, comparing them with those of your body. This way you will be able to get the right size for you and you will not have to make any future returns.
Once you have chosen the size, you only have to choose one of the payment methods accepted by the FaZe store, make the corresponding payment and, of course, enter all the billing and shipping information to your home, regardless of the country you are from.