Cloud9, in case you don't know it yet, is undoubtedly one of the most famous e-sports organizations worldwide; it was founded almost a decade ago, in 2013, and has a really wide and vast experience in competitive tournaments of various professional video games, such as League of Legends, Overwatch, CS:GO, Valorant, PUBG, Warcraft and others.
This organization, being so famous and participating in the most recognized competitions in the world of e-sports, usually partners with different brands to launch unique fashion collections, which are then sold on its web store, thus attracting the attention of followers and fans of the team, who are attentive to these releases.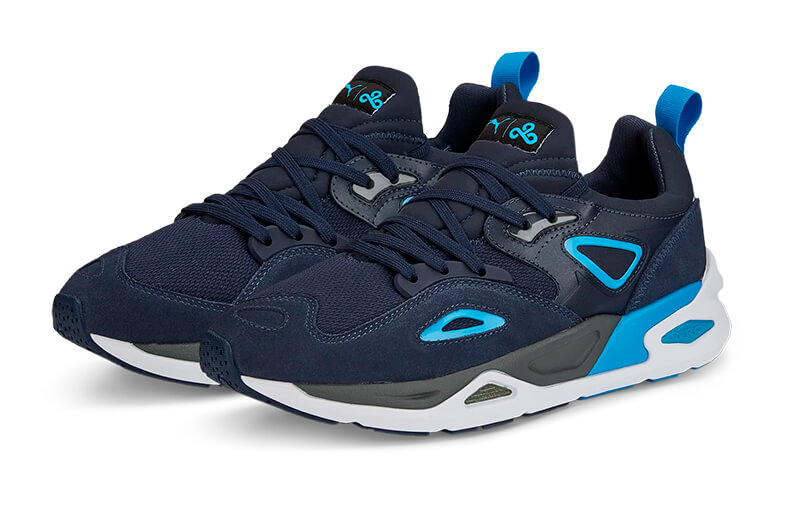 On this occasion, Cloud9 has partnered with Puma, the highly recognized German sportswear brand, which is often associated with different e-sports organizations, mainly with this one. Together, they have launched a collection that includes two highly innovative sneakers, with unique features of the brand and the team that you can learn about in this post. If you are interested in the collaborations between these two companies also check out the Cloud9 x PUMA Mirage Sport Sneakers.
Interested in learning more about this new collection? Keep reading this post until the end and don't miss anything, as we will also help you to get this new collection from your home country.
Cloud9 x Puma Collaborative Sneaker drop overview
On November 10, that is, just a few days ago this month, Cloud9 announced through its official Twitter account that the new collaborative sneaker collection with Puma was already available for purchase through its online store.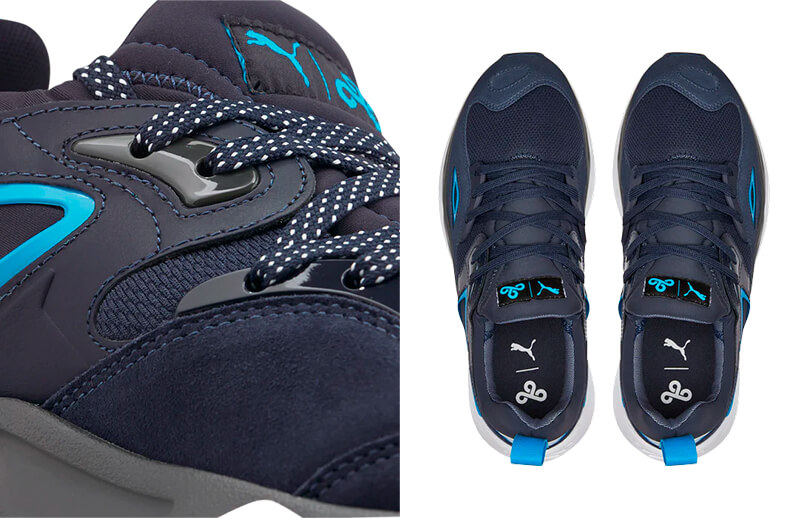 In this collection you can find two sneakers, or, to make it simpler, a pair of sneakers available in two different models: one white and one dark blue. Below, we take a closer look at these sneakers.
PUMA x Cloud9 White TRC Blaze Sneakers
As we told you, these sneakers are available in two models, and the first one we will see is the white one. It is a sneaker type sneakers of great quality.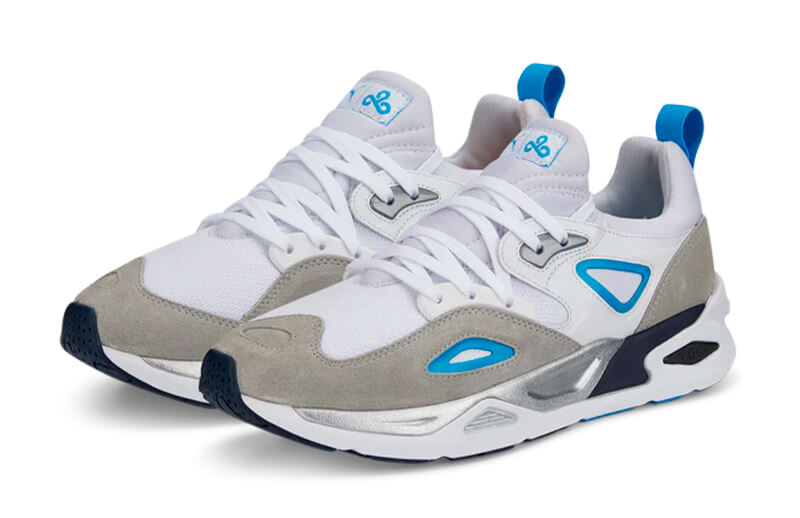 Its color is mainly white, although the sole is dark blue and light blue; in the upper, it also contains details in light blue and gray. It features the Cloud9 logo and a label on the back, all also in light blue.
PUMA x Cloud9 Blue TRC Blaze Sneakers
The other model is in dark blue, without being black. The vast majority of the sneaker is in this color, with the exception of the sole, which also includes white and light blue, and some edges on the sides, which include grey. The Cloud9 and Puma logos are in light blue, as is the back label.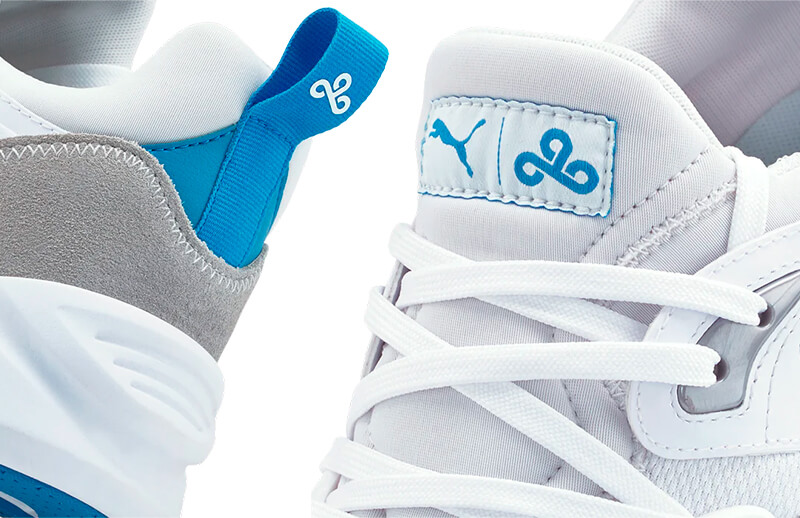 Where can I find the new Cloud9 and PUMA sneakers release?
If you want to buy either of the two sneaker models that Cloud9 has released for sale in collaboration with Puma, you should know that the only way to do so will be by accessing the eSports team's online store.
Remember to check the sizes available for each model, comparing them with the measurements of your feet, so you can choose the right size and do not have to make future returns that may cost you money and valuable time. Also, do not forget to have at hand any of the official means of payment enabled by the Cloud9 website, otherwise you will not be able to make the purchase of these sneakers.