FaZe Clan is coming up with something new for this February 12, as they are going to make an event hand in hand with the NFL to publicize this year's SuperBowl, where Brett Favre and Michael Vick are going to participate. Two NFL stars are going to participate in this awaited event that will open the day of the SuperBowl, this event will be of great importance for FaZe that will reach a new level in the world of esports.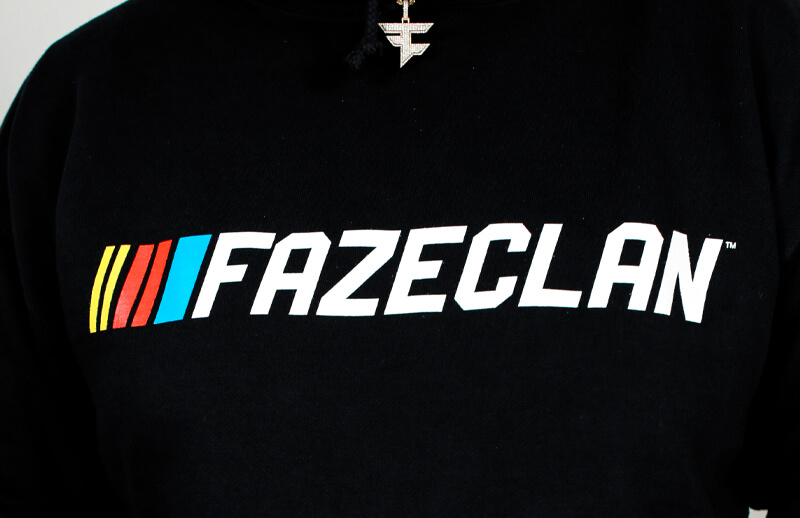 This event will be quite entertaining for all its audience, so it won't be bad to attend and be able to see what these greats of the industry are going to surprise us with, coming up with these new plans to keep us entertained. What will give esports much more name internationally and to many people who do not know much about this world, so it is of great importance, all this movement that will take place this February 12 in Los Angeles.
NASCAR and its new clothing collection in collaboration with FaZe Clan
This February 6th, the new collection with Nascar was released on FaZe's official website, a very interesting collection that you will surely love, since it is something that not everyone is used to use.
FaZe Clan x NASCAR T-shirt
T-shirt with a good design inspired by nascar in black color, the print in the center is quite striking, something in which nascar is very representative and is what FaZe wants to bring to the table with this new design. This is made of 100% cotton, these shirts will be of limited sale, so if you want one you will have to move to get it, because it is cotton this will give you the comfort you need for your hours of play.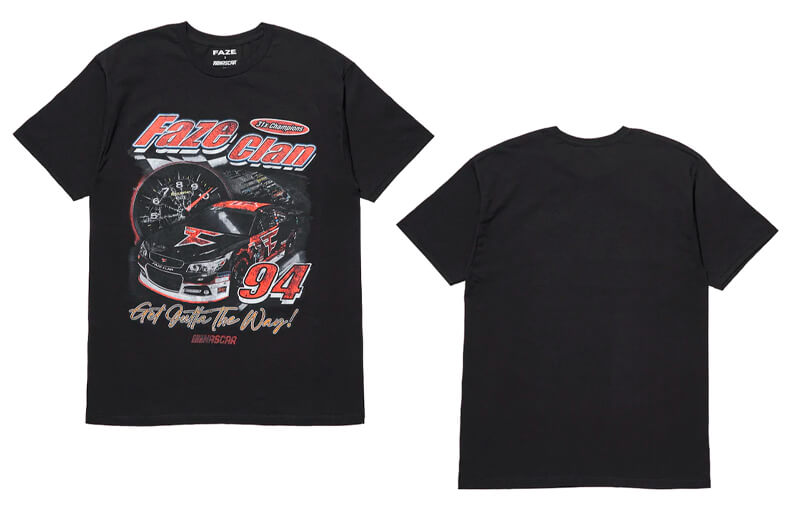 FaZe Clan x NASCAR Hoodie
This black hoodie is quite classic, but fashionable, it has two prints one on the front and one on the back, on the front we can see the FaZe Clan logo, and on the back, we can see the characteristic print of this collection with NASCAR. The hoodie is quite comfortable and comes prepared for those cold days, since, thanks to its polar technology, the cold is not going to be a concern, also this garment will also be limited, so if you want to get it this is the time.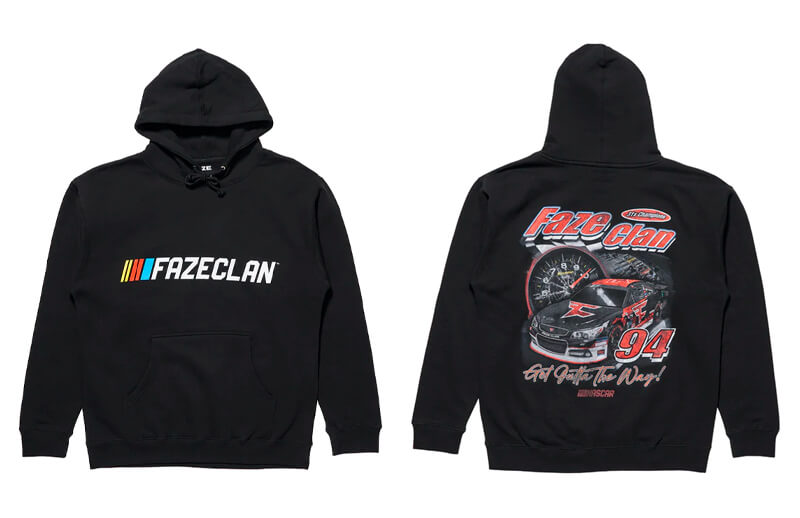 FaZe Clan x NASCAR Cap
This is a collaboration cap with nascar, this one is very nascar style, since in this one we can find the FaZe Clan logo embroidery, the logo in this collaboration is unique to this one and it is something that stands out and looks pretty good. The cap also has a flame print on the visor which gives it the perfect touch to be a nascar cap, this is adjustable so you can adapt it to you and you can enjoy this with greater comfort.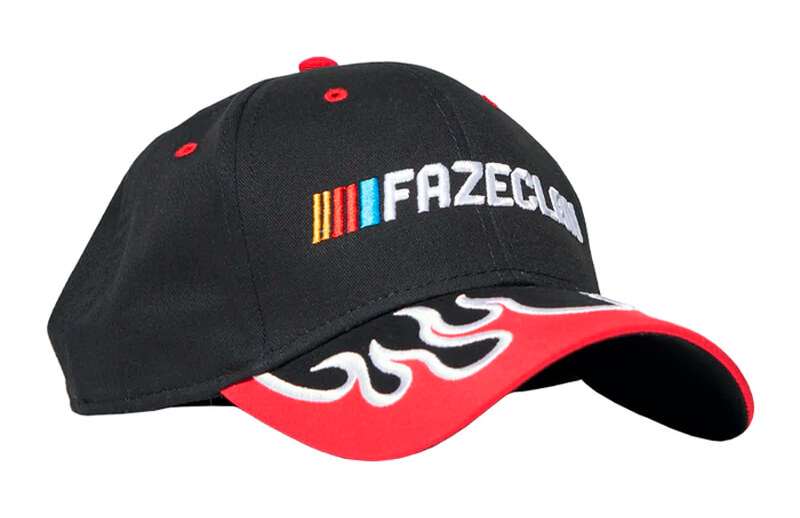 FaZe Clan in recruitment
In January of this year they started a new stage in the clan, and they reinforce it with this new recruitment of young minds who want to join to improve their way of playing and so they can be part of this world of esports. Many kids approached to try to fulfill their dreams of being part of an elite team and go far hand in hand with FaZe in this world and thus be able to mark a before and after in this new sport that increasingly takes more and more strength.
If you want to get any of these garments, you can go to the website of FaZe Clan, so you can see what they have in their merchandise and you can also see everything new that they bring. If you want to keep up to date with everything that happens in this world of esports, we recommend you to stay tuned to our news so you don't miss a single detail of this amazing world.