Nexa comes to this team to prove his worth and keep improving in the esports world, and they need him more now that captain Aleksib is leaving the ship after a long time. The former OG captain left a great legacy that the team respects and values, but it was time to refresh the squad and that is what they did by bringing in the Nexa player, which gives the team a vision for the future. Since this is a player who proved in 2019 that he is capable of facing in high level competitions, which gives a breath of fresh air to the team and hope the fans that this is the signing that the team needs to improve their game and go far this season.
The new OG clothing for 2022
OG also took advantage of this beginning of the year to launch its new apparel for sale, so that fans can show off this distinguished brand, today we come to show you these fabulous designs.
OG Loser Spray T-shirt
A classic t-shirt, light blue with a minimalist print, this is made of 100% cotton which will provide greater comfort, it is a very versatile t-shirt that you can use for any occasion.
OG Offended Spray Tee
This classic white t-shirt, so you can combine it very easily, it also has a characteristic print of the team, it is made of 100% cotton, to provide greater comfort during your hard hours of play.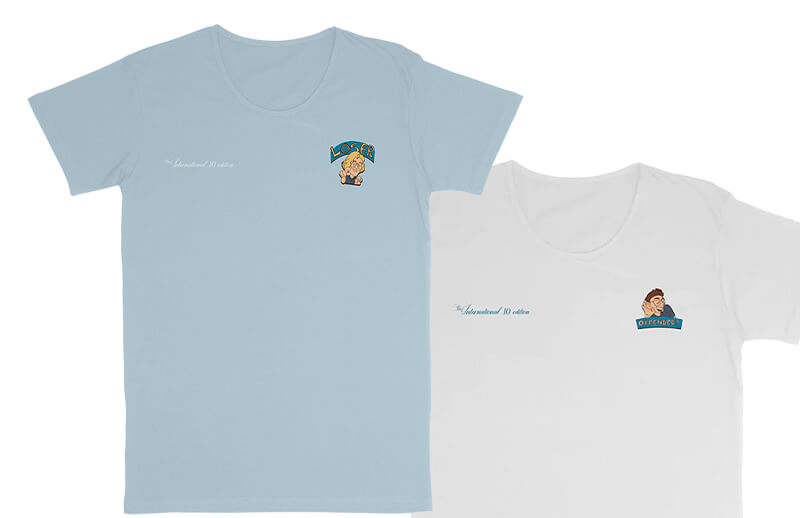 OG Everything Can Work Spray T-shirt
Classic T-shirt, yellow color, this one is made with 100% cotton to give you a greater comfort, during the whole day, this one has a print in the front part, where we can see some characteristic prints of the brand.
OG TI10 Lineup T-shirt
This t-shirt has a unique design where we can see the OG Dota team, it is a pretty epic style for this t-shirt, which is navy blue, so it will not be very difficult to combine. This t-shirt is made with 100% cotton to give you the comfort you need, so you can be hours playing without any discomfort and also with a unique design of this brand.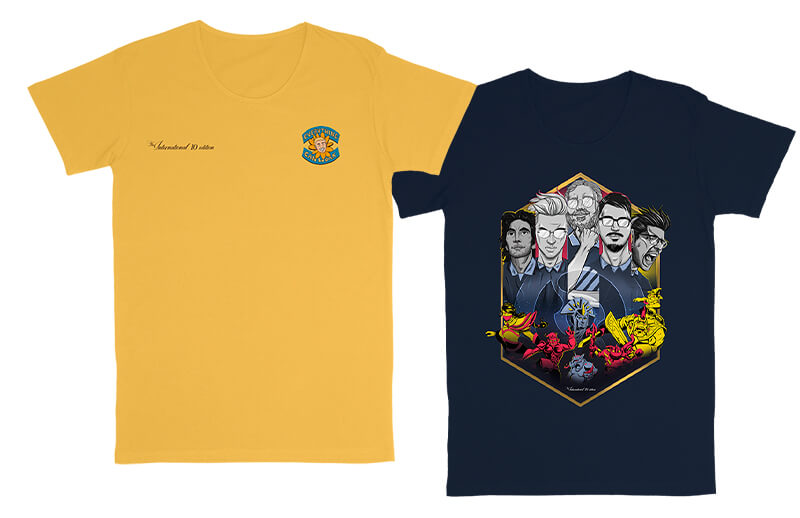 OG Black zip up Hoodie
The new OG zipper up sweatshirt has a classic design, but fashionable in this we can find the prints of DREAM OG and OG ESPORTS, so you can wear it proudly on the chest you can find the OG logo. This one is made with 88% cotton and 12% PSE, all this to give you more comfort and durability to this new zipper up hoodie, this one is in black color and it is perfect for those game nights.
OG white zip up Hoodie
Zipper up hoodie in white color, this one has a classic design, but fashionable, where we can find two prints on the sleeves, DREAM OG and OG ESPORTS, but we can also see on the chest, the OG shield for you to wear it with pride. This zippered OG sweatshirt is made of 88% cotton and 12% PSE, to give you more durability and comfort, but it can also give you a great style with its white color, so you can wear it anywhere.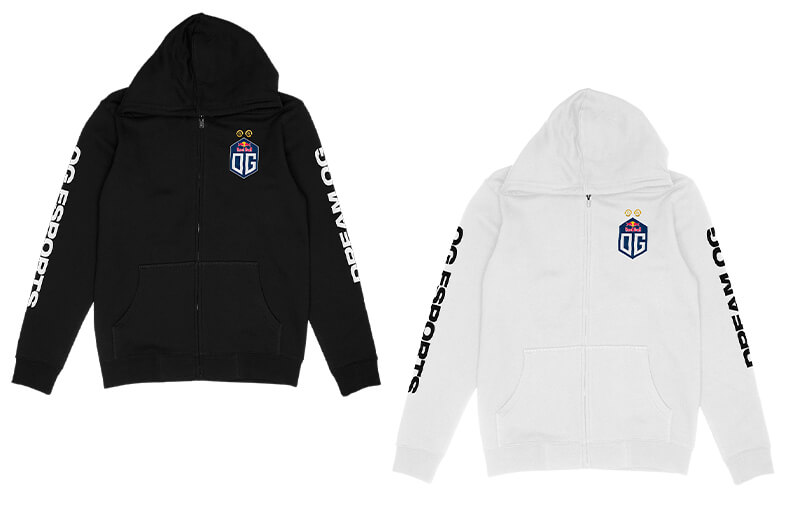 Scarf Dream OG
This new scarf, comes to prepare you for those cold days, where this will serve you more than to support your favorite esports team, this is black, with the team logo and the phrase DREAM OG, this is made of polyester, to give you comfort and durability.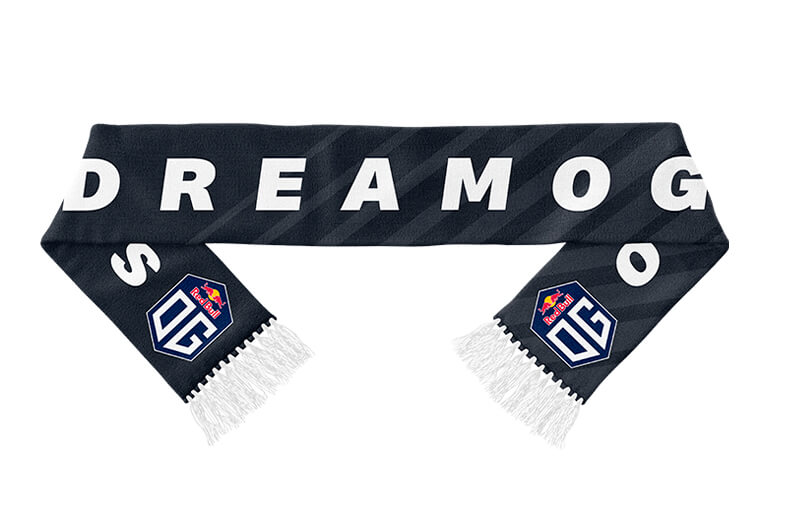 New Year 2022 for OG
This year OG has set numerous goals, to reach high in the table and to win many titles this season that is just starting where we will be able to see this team competing for the top. If you want to get any of these garments, we recommend you to go to the official OG website, so you can get these quality garments and you can wear them wherever you go. To keep you informed, keep reading our content where you will be able to see everything new in this world of esports that every day is growing and new news are coming out in this world of modern entertainment.