When it comes to the competitive video game scene, the European continent is one of the best when it comes to professional teams. A clear example of this would be the G2 Esports organization, created by the hand of former player Carlos "Ocelote" Rodriguez, since its early years until now remain one of the leading franchises in titles such as Rocket League, CS: GO, Fortnite, Valorant and League of Legends. In the latter title they were crowned champions of the LEC 2022 thus qualifying for the MSI this same year. One of the most impressive players during the competition was Flakked, who plays in the ADC position. To celebrate this great victory and the player's hard work, G2 Esports created a jersey in Flakked's honor.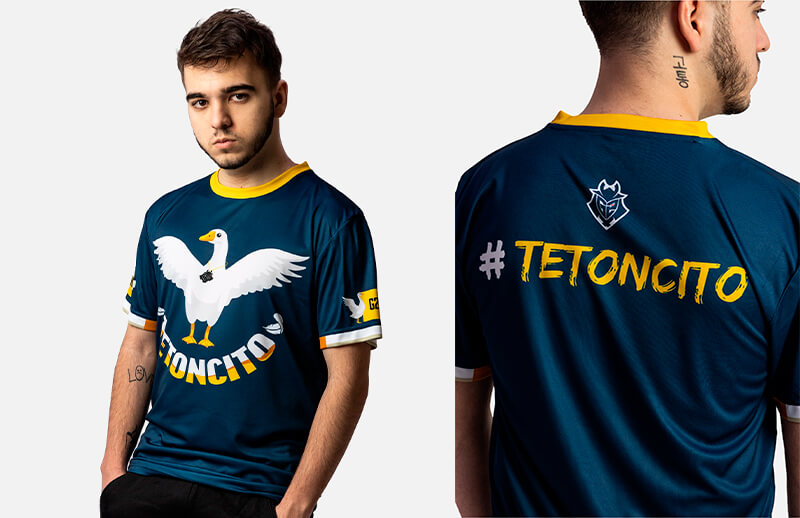 What G2 brings us with the new Flakked Edition Jersey
Taking into account the team's recent win in this award-winning competition, G2 decided to celebrate with a new piece for their season collection. The theme is centered around the Flakked player mascot, named Tet. Despite having a rather fun theme, it is still a sporty jersey created to perform fully during game days. It is quite comfortable to wear, leaving enough space for all kinds of movements.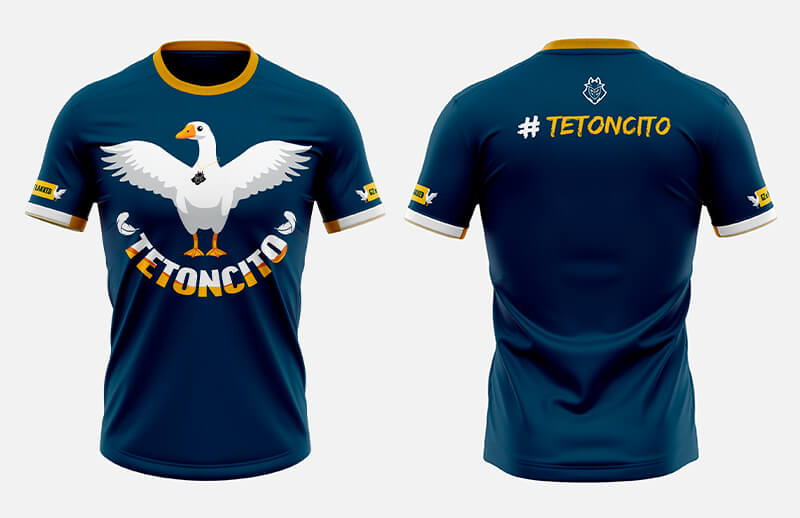 The main feature of the Flakked jersey is its design, as it is something never seen before by any other e-sports organization. The color palette consists of blue, yellow and white. Most of the jersey is blue, except for some details in yellow and white, but the main detail is the design of a duck opening its wings in the middle of the front of the garment. This illustration seeks to represent the player's mascot, and below it we can see the word "Tetoncito" which comes from the name of this interesting character.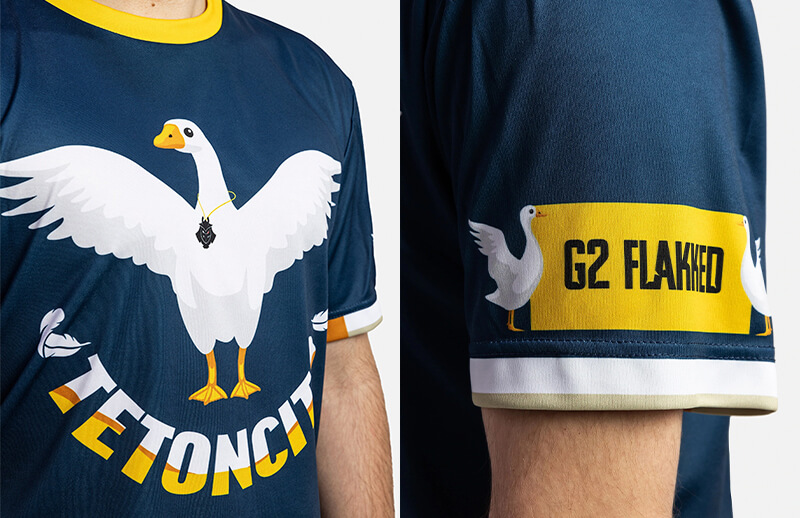 On the back of the jersey we can see the logo of the franchise, as well as the hashtag #Tetontico, commonly used by the Flakked fan community in their social networks. Thus being a fun piece with a touch of minimalism. Currently the jersey has been a complete success thanks to the fact that it has an innovative and attractive theme for those followers of this talented player and his mascot. G2 announces its new jersey in tribute to Flakked, if you want to buy the jersey you can do it from the official G2 Esports shop.