The Spacestation Gaming (SSG) gaming organization was created in 2017, and since then it has not stopped growing as a brand and competitively. Currently the franchise has teams in titles such as Rocket League, Halo Infinite, Apex Legends, Clash of Clans and Rainbow Six Siege. It is in this last title where they have achieved their best moments by conquering the Six Invitational championship in 2020. With the sudden growth of the organization it is normal that they make collaborations with different brands, one of them was Champion, which resulted in a hoodie that many aspire to get.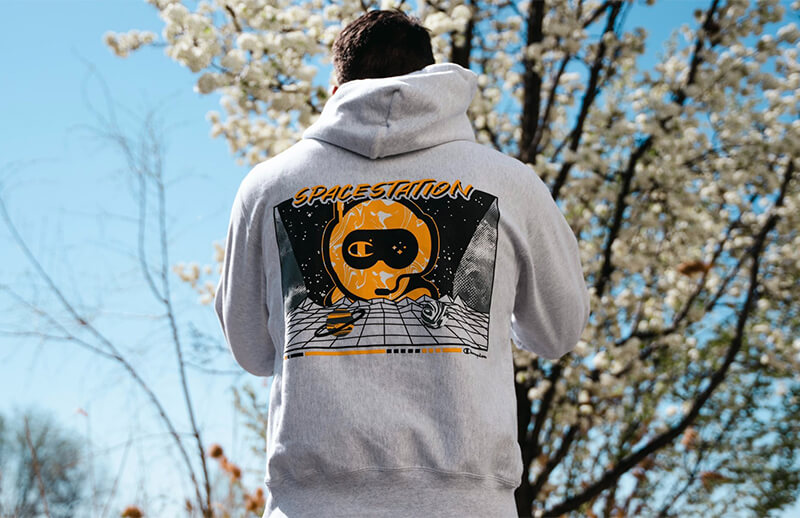 What does Spacestation Gaming bring us with this Champion collaboration?
The Spacestation Gaming franchise is looking to make its mark in the world of competitive video games, and for that it is necessary to make moves outside of tournaments, an excellent way to draw the attention of the public was their collaboration with the Champion brand to create an amazing hoodie.
The first aspect to highlight is the style of the piece, which is a combination between minimalism and sporty, therefore, it results in a very variable garment that you can use it with different pieces of clothing and also to perform different activities during the day. Being Champion, it retains that oversized fit characteristic of the brand when it comes to hoodies.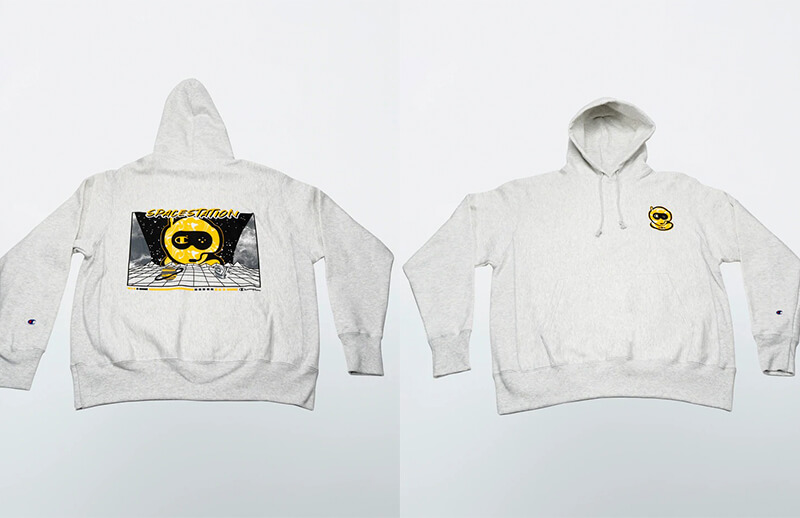 Continuing with the design, this one is quite simple in terms of the details we will see, however, it is quite attractive due to the harmony between each component. The base of the hoodie is gray, on one side of the chest is the Spacestation Gaming (SSG) logo in yellow, white and black. While on the back we have a more elaborate illustration of the team's insignia in space and their name above. On one of the sleeves we can see the Champion logo, a common detail in the brand's garments.
To ensure the quality of this garment, a combination of materials such as cotton and polyester was used, making it not only comfortable, but also offering a lot of utility and durability. The hood has a double layer to help you in cold environments as well as the front pocket that aims to warm your hands.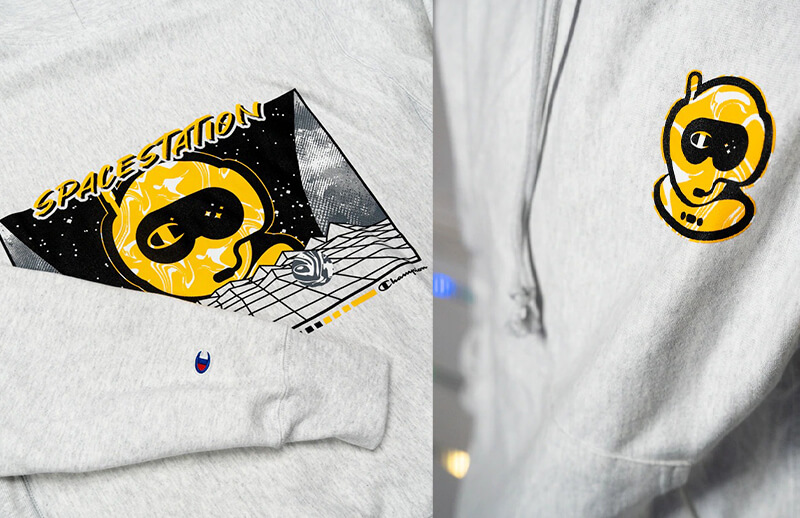 Champion is one of the top brands in the hoodie field, so their collaboration with Spacestation Gaming will not go unnoticed. On the contrary, it is being very well received by the fan community, who are expecting more pieces from these two brands in the future. The SSG franchise and the Champion brand have collaborated to bring to stores a hoodie that will leave you speechless, to buy it you can do it from the official SpaceStation Gaming shop.