OpTic Gaming and its new signings this season, on April 28th announced the welcome of players Knoqd, Skittle Cakez and Dooplex; being part of the Optic Apex team, whose streak has been impeccable. In other news OpTic Gaming has climbed to the top of the four games in the grand final, needing just 50 points and a win to secure the championship, the grand final of which will take place at the Apex Legends Global Series Split 2.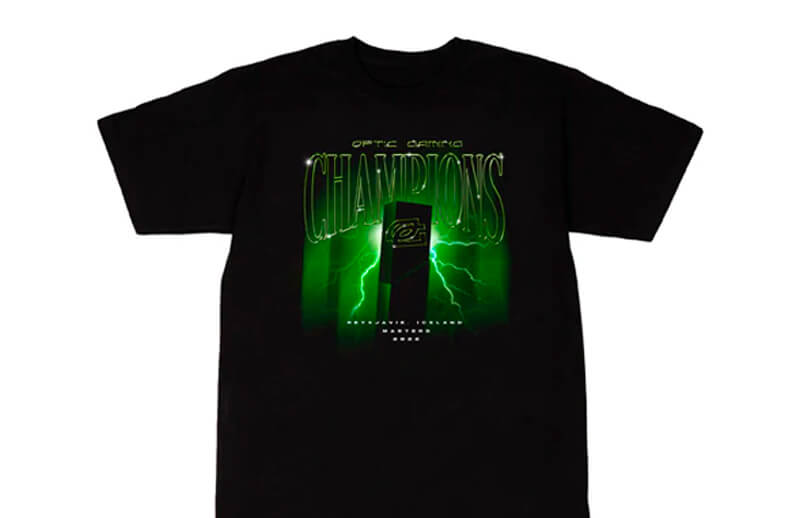 They have kicked off the final Pool Play match, taking place at HCS Kansas City, winning the game with a 4-0 overall in Pool Play, leaving them ahead of the championship group, a great advance after being in 2nd place after 13 hours; you can check out these games on their Twitch channel.
OpTic Gaming goes in first position for the ALGS and launches Valorant Masters Champions T-shirt
OpTic Gaming's new Valorant Masters themed Champions Tee is now available, it was released on April 27, 2022 and has an estimated shipping time of 7 to 10 business days.
Optic Gaming VCT Masters Reykjavík Champs T-shirt
Let's take a look at this comfortable black T-shirt, which represents the glory of the VCT Masters Reykjavik Champs T-shirt, it is composed of 100% pre-shrunk ring spun combed cotton and its collar has no seams, no stitching; also, it has a double-needle construction on the sleeve and waist giving it a more classic fit.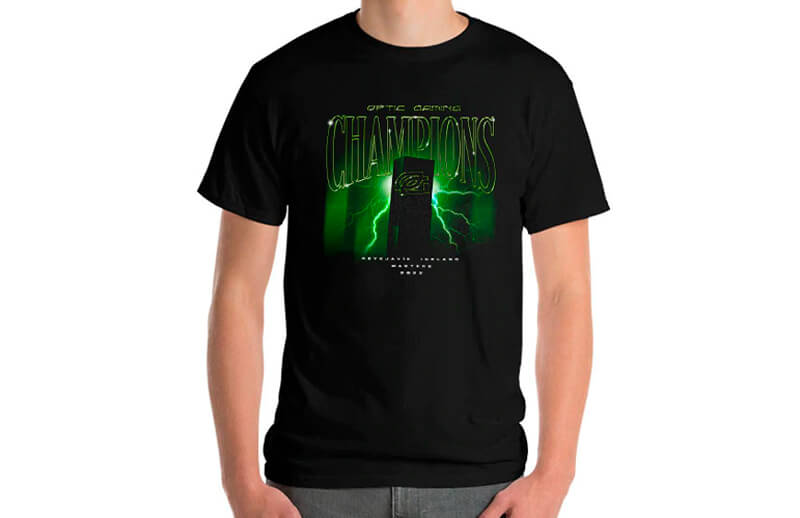 In it you can find a great design of Gaming champions optics, placed on the front of the T-shirt, has a combination of opaque and vivid colors between them highlighting the green color; if you notice at the bottom of the design you will find in white letters the reference to the Reykjavik Iceland Masters 2022.
Where can we buy this T-shirt?
These clothing items are from OpTic Gaming, they are in charge of distributing all their merchandise, they are completely original products, and have all kinds of sizes which are S, M, L, XL, 2XL, 3XL, 4XL.
OpTic Gaming are going all out in this Championship Apex Legends Global Series Split 2; In addition, for the VTC Masters they released the Reykjavík Champs Tee. This piece of clothing is currently available, they also have a wide variety of clothing, if you want to get any of these products you can go to the official OpTic gaming website.