G2 Esports is undoubtedly one of the most recognized eSports organizations in Europe, as well as globally, with a huge fan base from different continents. This famous Spanish organization founded in 2014 by Carlos "Ocelote" Rodriguez is based in Berlin, Germany, despite being founded in Spain, as it has a very large representation throughout the European continent.
The large number of followers that they have allows G2 to sell all their official merchandising through their online store, which is full of fashion collections, such as the new one they have launched for sale, focused on this winter 2022.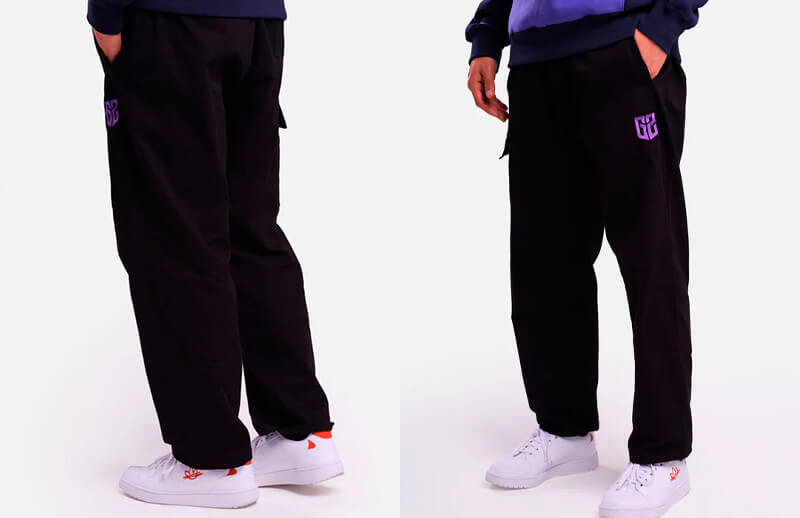 If you are interested in knowing more about this new clothing collection, we invite you to stay with us until the end of the post, as we will explain everything you need to know about it, as well as help you get it from the comfort of your home in very simple steps. The last jerseys launched by this team were the G2 Esports Italian and Danish Jerseys.
New winter 2022 collection from G2 Esports
On December 8, G2 announced via Twitter that its new winter 2022 collection was now available for purchase through its online store. This fashion collection is composed of various garments, including sweatshirts, t-shirts, pants and more.
Below, we are going to detail each of these garments so you can get to know them in depth.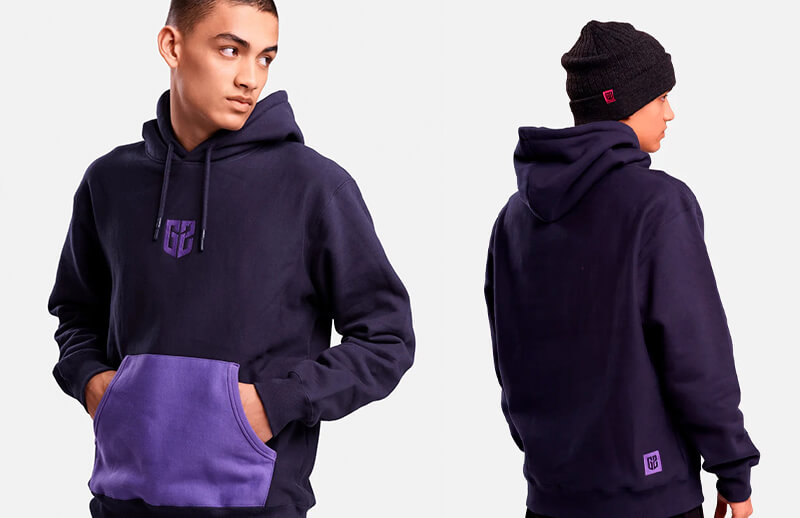 G2 Esports winter 2022 cargo black Pants
Cargo pants made of nylon, available in sizes XXS to 3XL in black, with a slight purple tone, a color also present in the G2 logo on the left sleeve. It has individual side pockets.
G2 fall-winter 2022 Hoodie
Cotton hoodie with adjustable drawstring hood and kangaroo pockets in dark purple, with the G2 logo on the chest in a lighter purple and pockets also in that color. Available in sizes up to 2XL.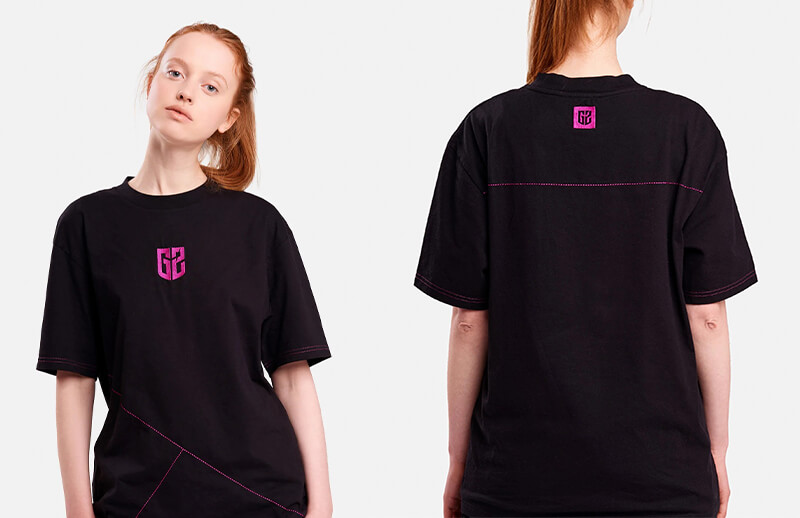 G2 Esports winter T-shirt
Cotton crewneck T-shirt with short sleeves, available in sizes XS to 2XL in two models: one in black, with the G2 logo embroidered on the chest in pink, with two crossed stripes at the bottom, also in pink, and in lilac, with the logo and stripes in purple.
G2 winter crewneck Sweatshirt
Crewneck sweatshirt made of cotton, available in two models in sizes up to 2XL: one in black, with the G2 logo embroidered in pink on the front and in large size on the back, only with the outline in lilac and without padding, and another in dark purple, with the G2 logos in lilac.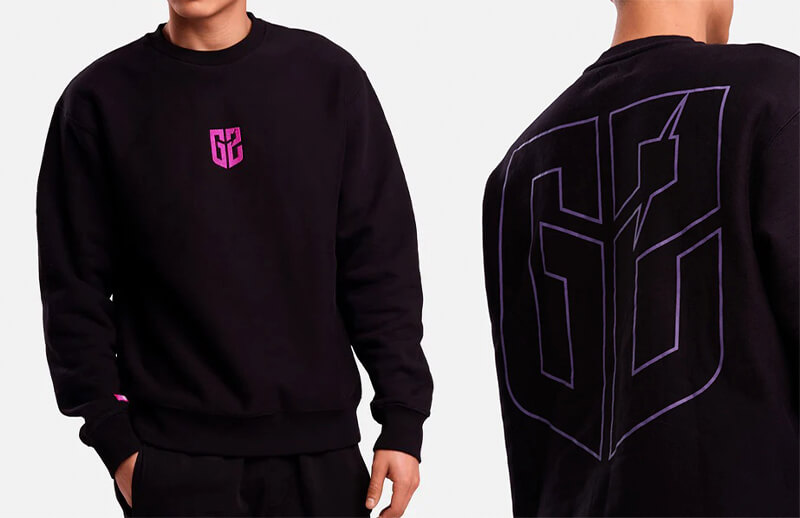 G2 Esports fall-winter Socks
Pack of two pairs of socks: one in dark gray, with the G2 logo in purple and a stripe in the same color, and one in black, with the logo and stripe in pink.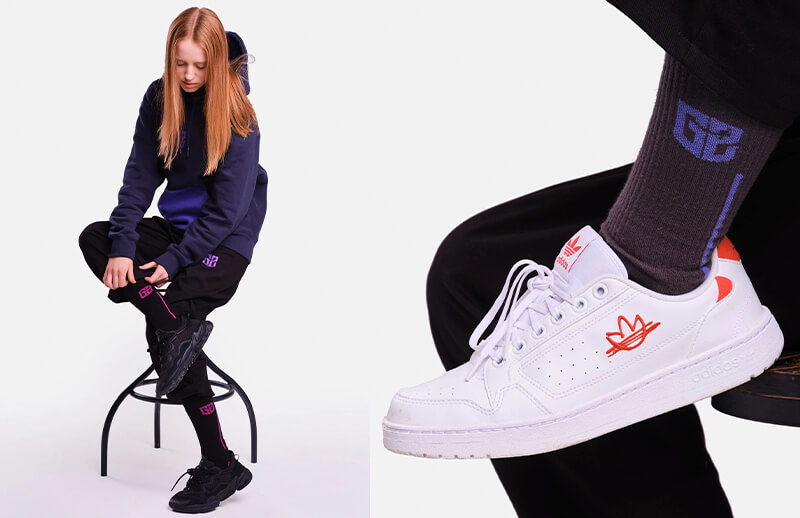 G2 Beanie for winter 2022
Black beanie hat, hemmed at the bottom and G2 logo in pink on the front.
G2 Esports fall-winter 2022 basket ball
Finally, a basketball, made of rubber, in black, with pink stitching, the same color as the G2 logo that is engraved on this sports accessory.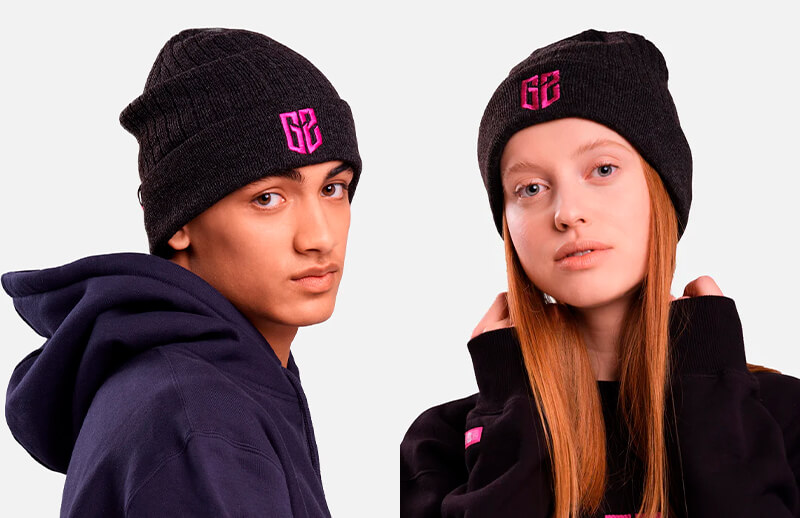 Where is the new G2 winter 2022 clothing collection on sale?
Did you like the garments that are part of G2's new winter 2022 fashion collection? Then you may well be interested in finding out how you can get them; to do so, you will have to go to G2's online store, where you will quickly find the winter collection.
Before buying any of the garments that are part of this apparel collection, do not forget to check the sizes of each one, comparing their measurements with your body measurements, to avoid having to make returns in the future, which will most likely cost you valuable time and money.
Once you have chosen the garments and sizes, you will only have to add the payment method you like the most and, finally, the billing and shipping information.