G2 Esports, the huge european organization, surprises us with a new collection to dress its fans. This collection consists of four basic and minimalist aesthetic items, whose subject is the team name in BOLD typeface. As for its colors, the collection stands out for the three most symbolic colors of the samurai brand: black, red and white.
Red T-shirt, combining the iconic G2 Esports colors
This short sleeve is made of 100% cotton and in terms of design it consists of two halves. The lower half is in black and the upper half in red with the team's name on a white band. There is also a large logo on the right sleeve and a small one on the upper back.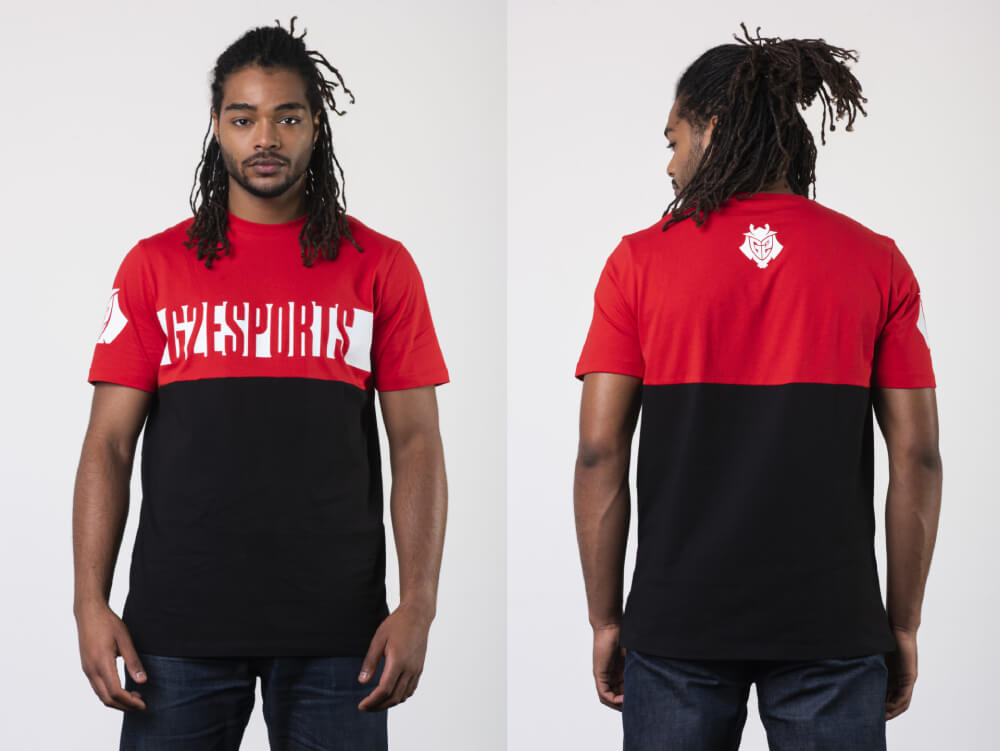 Black long sleeve tee, a restrained one
This G2 Esports long sleeve has a more discreet design and it is made with 100% cotton material. His heart is a solid black color and it also has a white band on the front, made up of the team name, similar to the short sleeve T-shirt. Besides it has the badge on the back and on the sleeve.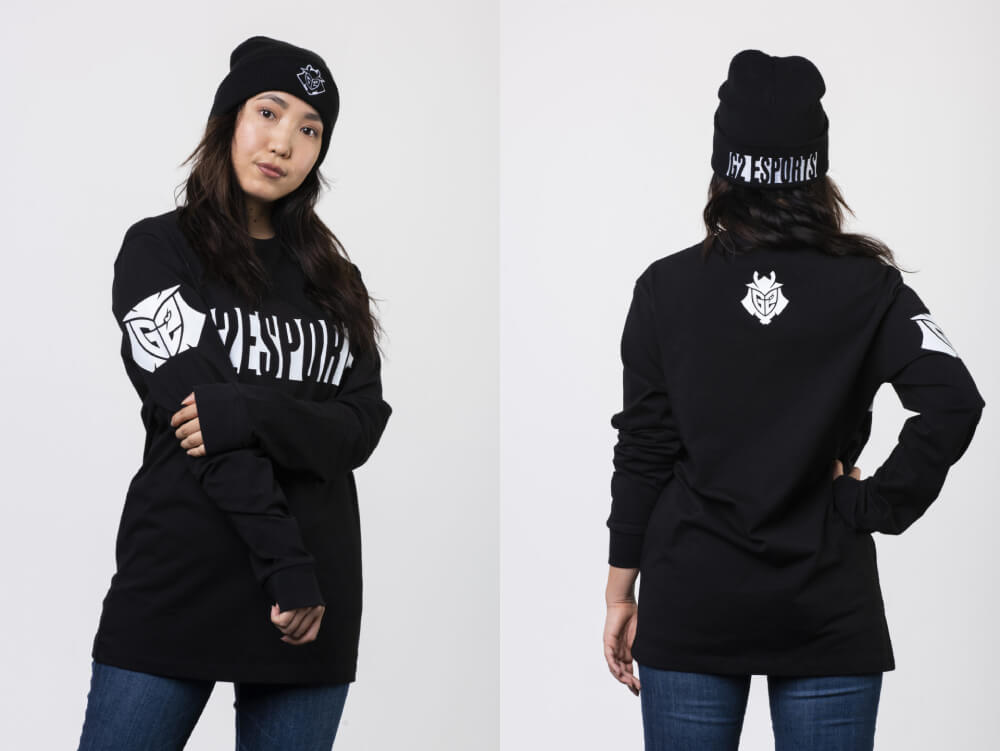 Anorak and beanie, because winter is coming
Made primarily of polyester, this anorak is water repellent. Its design is similar to the short sleeved T-shirt: an upper half in white and a lower half in black. This time, we have the team name on a black band and its symbol is positioned on the hood of the anorak.
In order to continue with the fight against the cold, 2020 league of legends world cup semi finalists  present a black wool hat. We can see on it the samurai logo on the front and the brand on the back.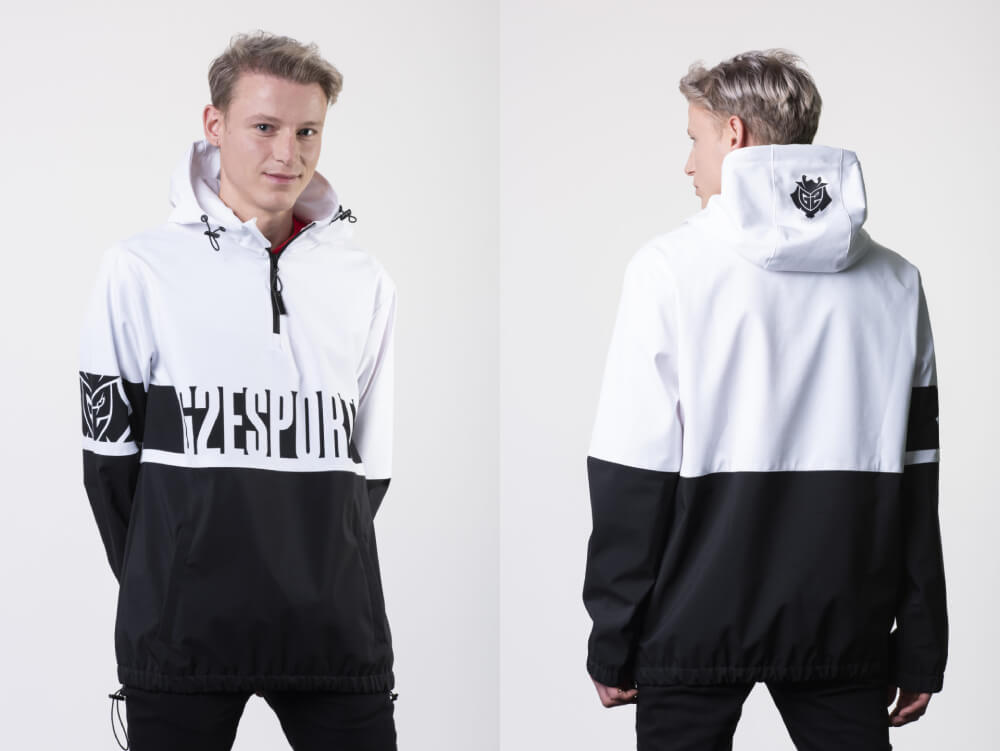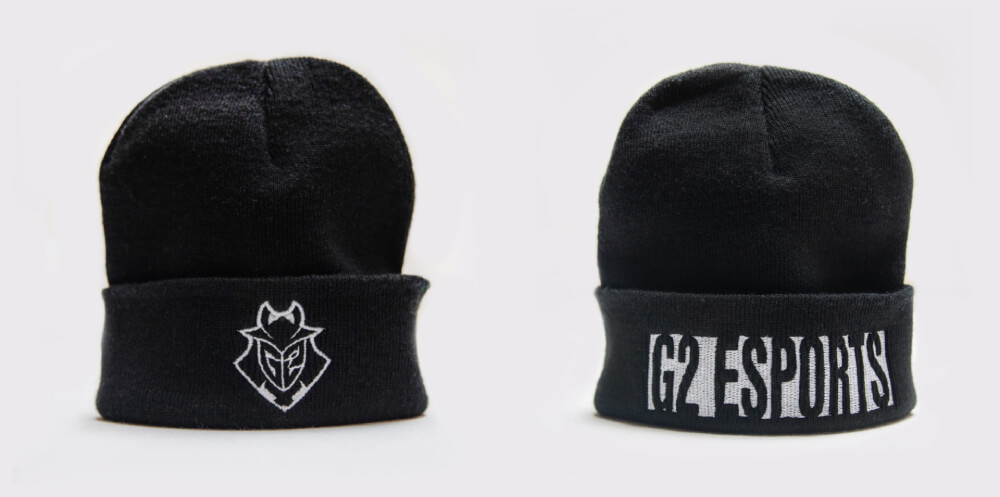 Bonus model, Carlos ocelote Rodríguez
If you have any doubts about buying an item from this new collection, here is the ceo of the organization, Carlos ccelote Rodríguez, wearing his team's new anorak. It is not new that the head of this esports organization frequently wears clothes of his brand, so don't you stop working as a model, Carlos!
Ver esta publicación en Instagram
BOLD, G2 Esports´ new collection focuses on distinct solid and basic color blocks, which sets itself apart from its usual design line. We are facing one of the first winter fashion lines of the season, whose premise is comfort. 
The collection is now available for pre-purchase on the official G2 Esports shop, which will be starting shipping from the middle of November.