League of Legends players and fans are in luck, as Riot's virtual K-Pop band K/DA has just released a new EP. The musical phenomenon that has enchanted thousands of people has returned. To celebrate this return, chair brand Secretlab has announced a collaboration with K/DA and League of Legends. This collaboration consists of a new chair, ALL OUT edition, which is the name of the new EP.
ALL OUT edition, the Secretlab chair for K/DA lovers
Designed together by both companies, the chair adopts the details and aesthetics of the K-Pop band. The holographic diamond shapes stand out on the back, as well as the brand name and the vertical K/DA logo. On the other hand, on the front of the chair, it has the K/DA logo horizontally and four insignias below. Each insignia belongs to one of the virtual band members Akali, Ahri, Evelynn and Kai'Sa, each has a different role.
The Secretlab X League of Legends K/DA ALL OUT edition chair is available for reservation in the official Secretlab store. We can reserve it in the TITAN model or also in the OMEGA model. Both models differ in size and integrated lumbar adjustment.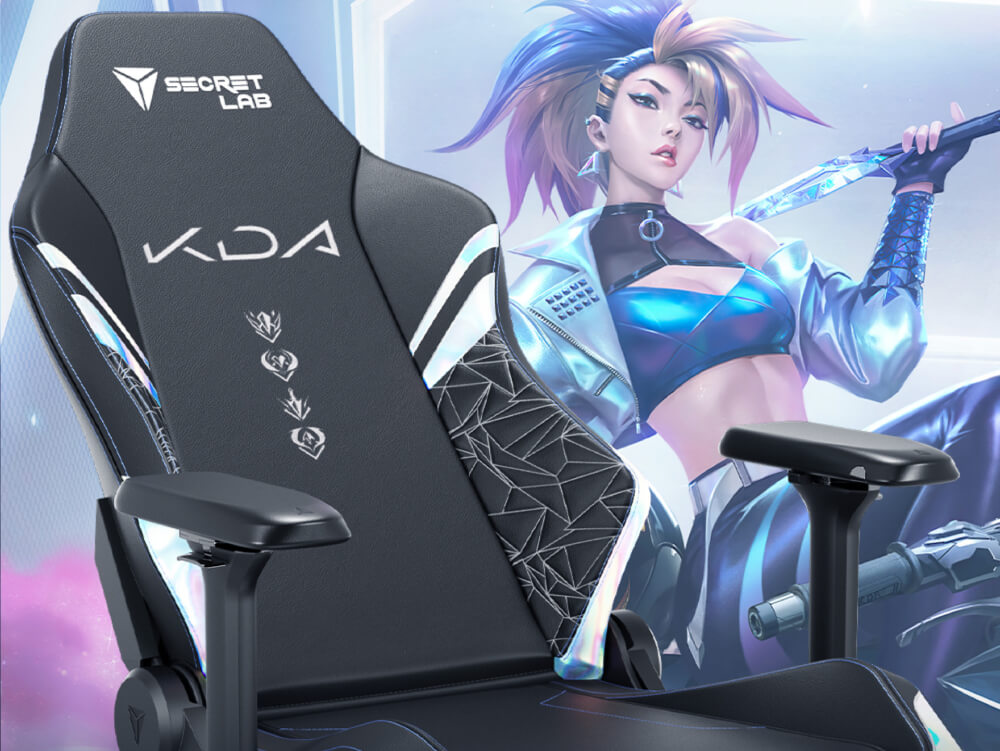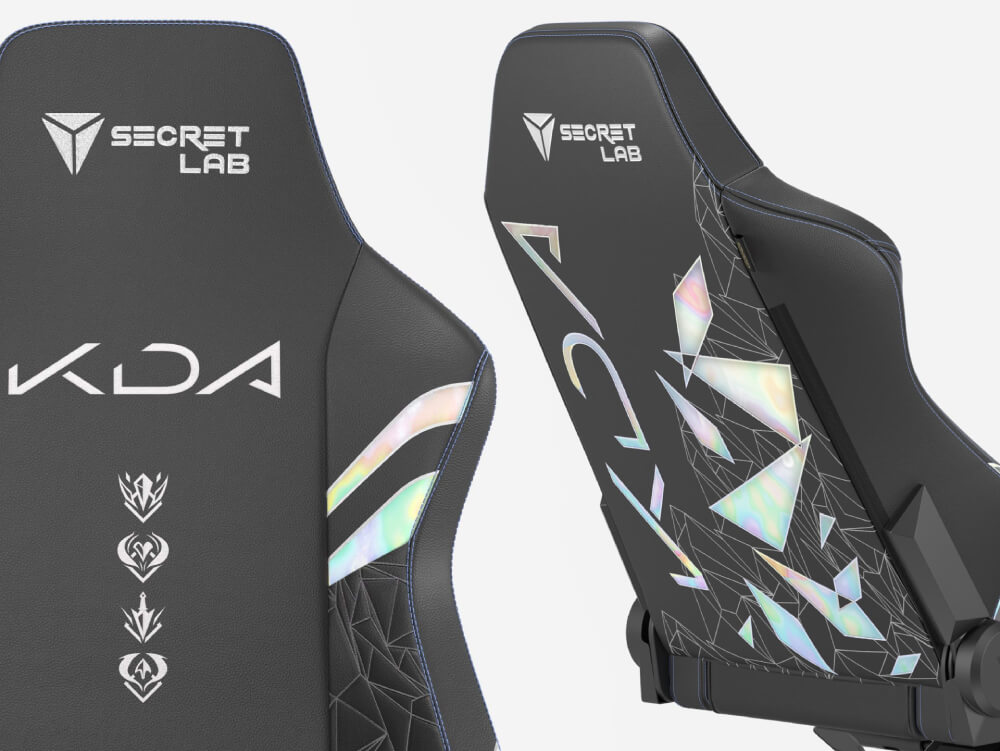 Secretlab X League of Legends, a successful relationship
"Together with the Riot Games designers, we've brought the virtual band's stunning new look," said a director of the company. But this collaboration between both companies is not a novelty. 
From The Gaming Wear, we want to highlight their collaborative last event. During the celebration of the last League of Legends Worlds, the biggest esports tournament of the year, Riot Games has hosted a contest with Secretlab. The protagonist of this contest was the World's 2020 Prestige Edition chair, a limited edition only obtained through this contest. It is made in white color with gold details and the main element is the League of Legends Worlds emblem, together with the Worlds trophy.