This is the first time in history that an esports team logo has been placed on a PUMA brand shoe. The well-known German clothing brand expands its collaboration with the North American club Cloud9 with a new clothing line, as well as a footwear collection. The new three models are RS-X, Future Rider and Active Gaming Footwear. This relationship between the two companies began in early 2019, with the aim of creating an alliance to create clothing, footwear and a renovated lifestyle for their followers.
Future Rider sneaker, with the PUMA signature
The Future Rider is inspired by one of PUMA´s most iconic models, the Fast Rider, from which several elements are reused in this new shoe. Light blue and white are combined in this late model. The sole is made of rubber, providing traction and grip due to its texture. The upper is made of translucent nylon with suede and leather overlays, in bluish tones. The Cloud9 logo is seen both on the tongue and on the side next to the sole.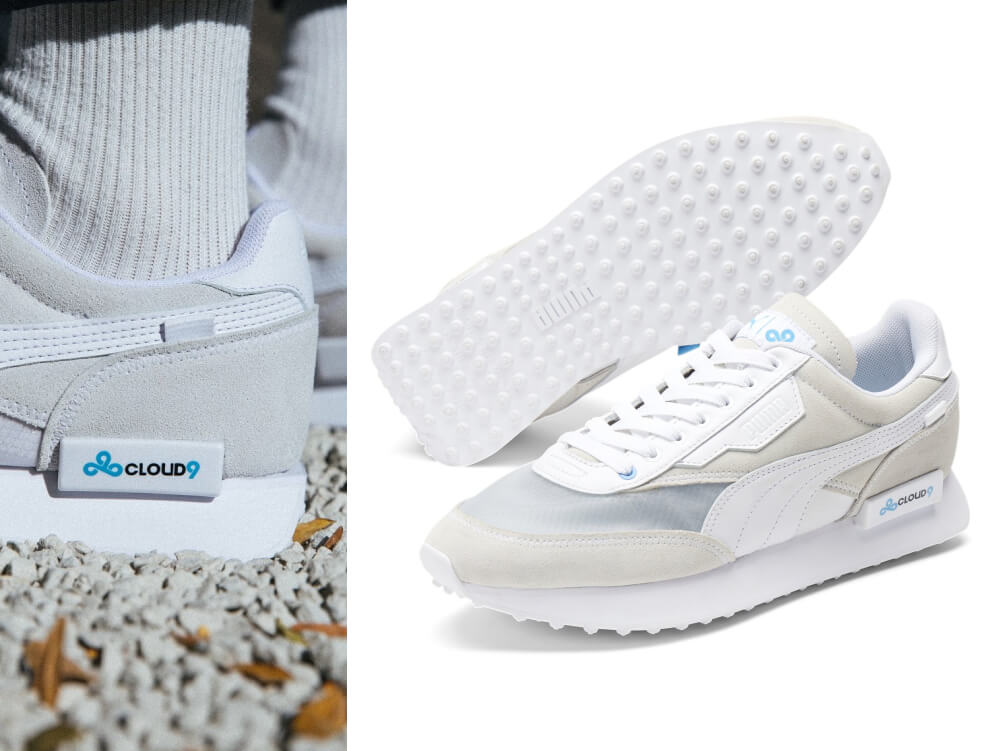 Active Gaming Footwear, level up
This is a kind of shoes that offer a daring design in two colors, black and cyan blue. It features a sock-like fit and is made for indoor and sandy use. The entire upper is woven for breathability and comfort. The outsole is slim and low-profile for grip. The PUMA logo is on the outer side of the shoe and the Cloud9 logo is on the inner side of the shoe.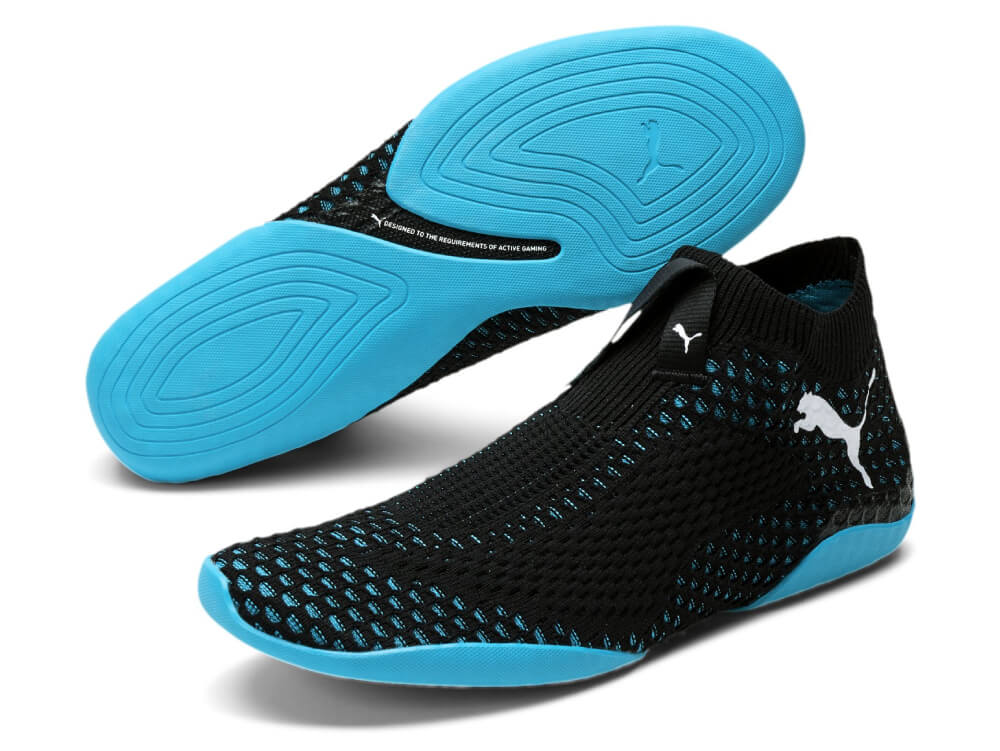 RS-X, mixing past and future
To find inspiration for this sneaker we have to go back to the 80s, when PUMA launched the original RS (Running System) technology. RS-X is a current extreme reinvention of this technology. This new RS-X features a bold and voluminous silhouette, plus a mesh, suede and leather upper. The sole is high profile and we can see the Cloud9 logo both on the side and on the front of the shoe. As for the color palette, it keeps the color of this sneakers line, where white predominates and details in contrasting blue.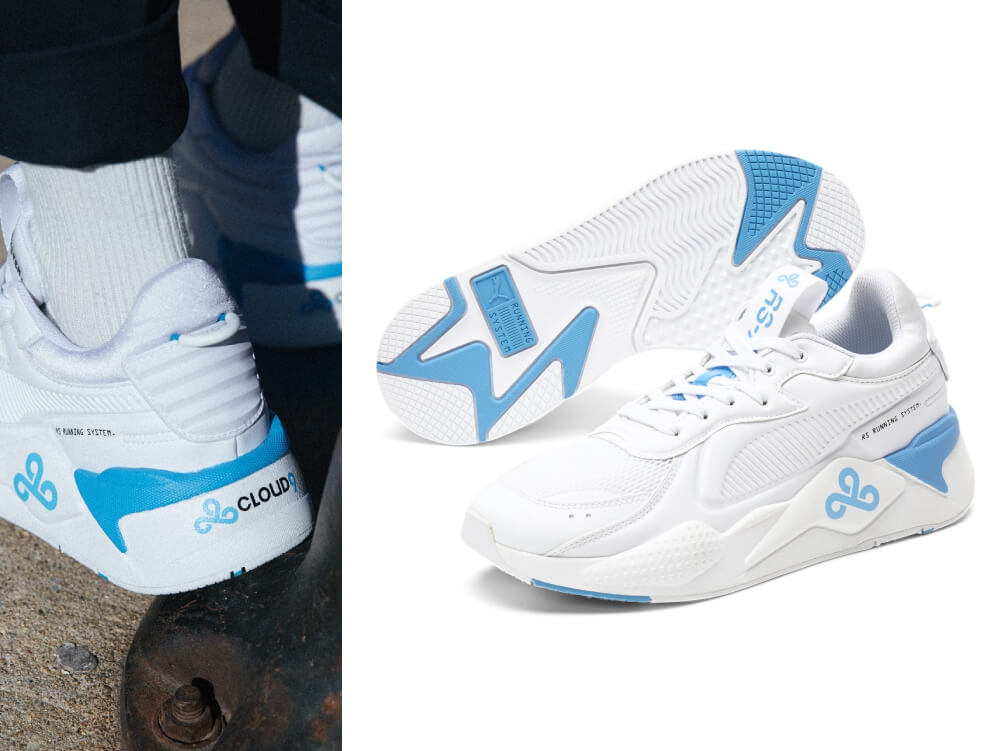 Where to buy the PUMA X Cloud9 collection
This PUMA new collection featuring Cloud9 is now available for purchase. It can be bought both from the official Cloud9 store and from the official PUMA store in Europe and in the United States. In addition, the North American club has recently announced that its new collection is now available for purchase also in Argentina.