G2 esports has announced its collaboration with Adidas and is now producing Joggers and Hoodies. The Joggers and Hoodies look amazing. Following the black tone of the G2 branding we see that it is only present in just one color but this is a color that anyone can rock, without putting in too much effort. People who are esport fanatics would definitely go for it without hesitation but this is also for people that are just looking for a cool black hoodie and jogger's combo.
Let's get a closer look at the clothing and foot wear:
Causal Joggers (For your everyday stroll)
Casual Hoodie (For you every day wear)
G2 x Adidas Joggers
The joggers are best for long term gaming sessions and your everyday gym routines. They are made from the Climalite fabric that would remove the sweat away from your skin. While the slim fit option would offer flexible movement, and maintaining comfort whether inside the house or on the go.
These are going to become a lot of people's new travel companions. The light weight is only to complement your run. The white of the jogger is not too much to over power the look and not too less. They are at just the right amount of white. Running in the shoes feels like running on the clouds. High speed and light on the feet.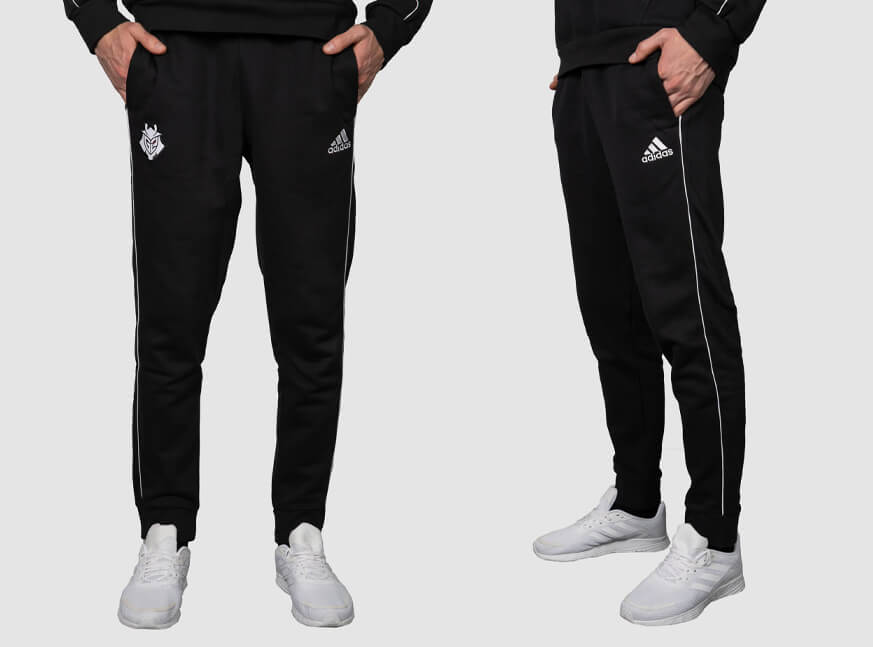 G2 x Adidas Hoodies
These hoodies are sleek looking with a comfortable and energetic look. The black of the hoodie complements the white joggers perfectly. Playing physical sports or esports this is something that is going to be the hottest thing this summer.
The hoodie would not only allow you to be active but can also double as a night suit. A sin most have committed.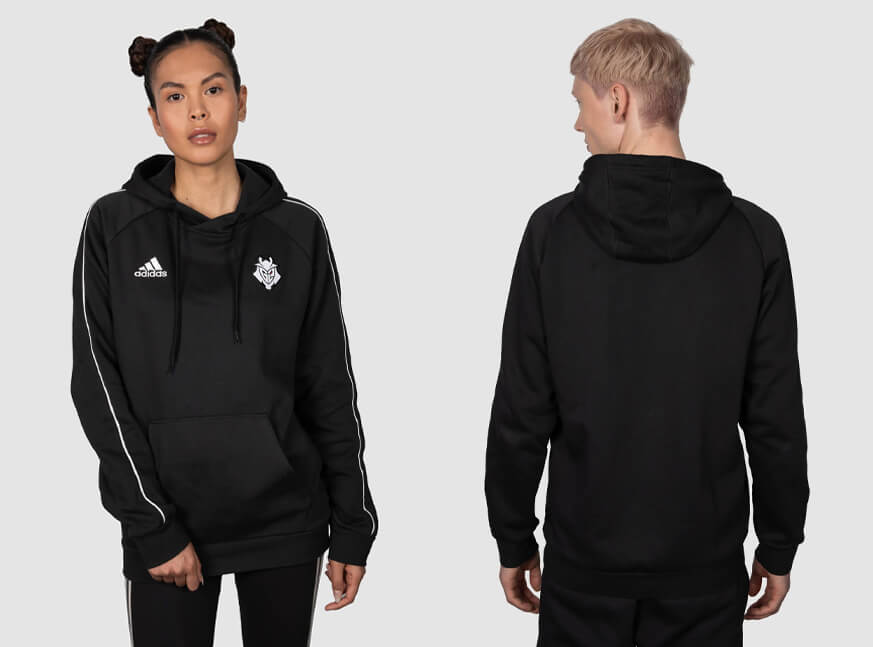 The G2 Esports team is the stuff of legends. They have dominated the esports in not just one but various different games. Games that include FPS, MOBA, Racing and many other genres. They are not shy of getting 1t positions repetitively in different events. G2 is made from the combination of hard work and an undying passion for video games. Which allow them to achieve the impossible.
There unique play style and team play needed to be complemented by something unique. So adidas and G2 thought of joining hands to come up with something that is not only going to reflect there brand but is a new look for all to enjoy. The black hoodie with contrasting white joggers would be making a statement of transparency and mystery at the same time. This could even be a strategy to intimidate there opponents but that is only something that time will tell.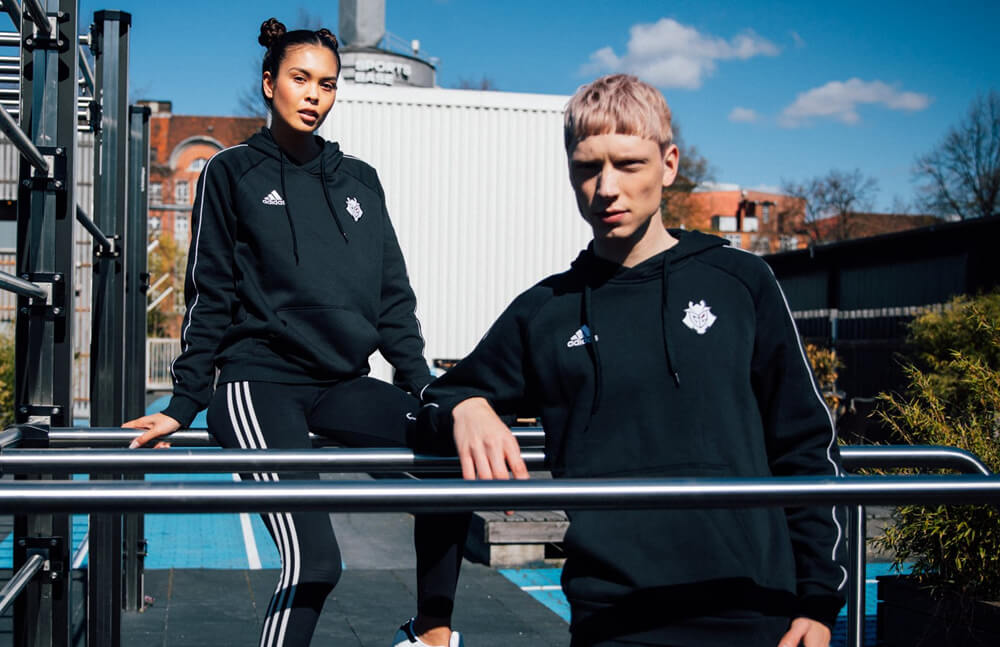 G2's Competitive Gaming Includes:
LoL (League of Legends)
CS: GO (Counter Strike Global Offense)
Rainbow Six: Siege
Valorant
Rocket League
Fornite
Sim Racing
The roster is filled with entertainers, professional players, Legends and Dreamers who dared to dream. The teams and squads have created a unique chemistry between themselves that not only allow them to understand the game and play it well but also understand each other allowing them to achieve what others would only dream about.
Where to buy the G2 Esports x Adidas Core18 Collection
Now you can look good, feel flexible and be at comfort all at the same time. While supporting your favorite team. They aren't too big to take over your body but are fairly sized to make sure people know it's Adidas X G2. Finally, now let's talk about where you can get these. These are available on the Official G2 shop. You can check out the collection there.