INTZ, formally called INTZ eSports, is a Brazilian eSports organization with professional teams actively participating in League of Legends, Smite, Dota 2, FIFA, Counter-Strike: Global Offensive, Rainbow Six Siege, Rocket League, Hearthstone and Overwatch competitions.
Its main video game is LoL, and it has been shining for many years in Brazil and throughout the continent, participating on several occasions in international tournaments, highlighting its performance in the 2016 World Cup.
It is a very famous team at continental level and, to a lesser extent, globally, but equally has a large fan base, which are always attentive to the new releases of INTZ in their online store, through which they market all their official merchandising.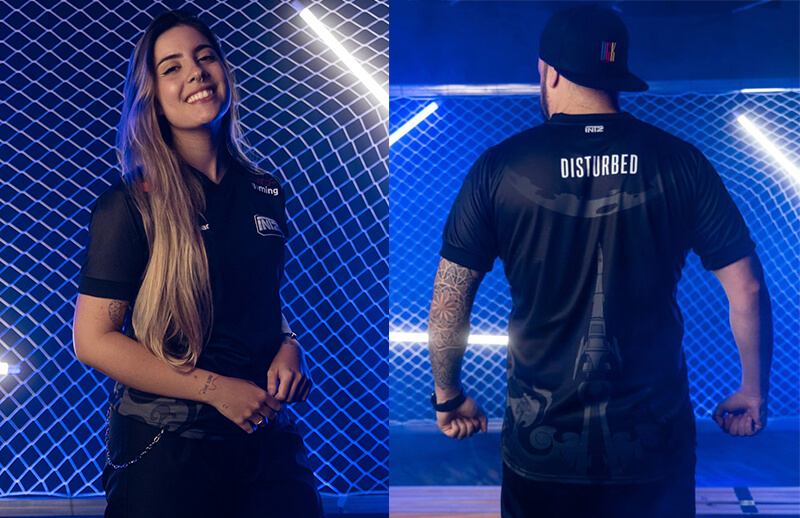 They have recently launched for sale their two new professional jerseys for 2023 season, which will be used by the team's players in 2023. If you are interested in knowing them, you have come to the right place, because here we will tell you what these two garments are about and how you can get them from your country of origin. If you are a fan of this team you will also be interested to see the change of this jersey with last year's jersey, check out the INTZ 2022 official Jersey.
INTZ 2023 Official Professional T-Shirts overview
On December 13, INTZ announced through its social networks that the new set of professional jerseys, which will be part of its uniform in this coming 2023, was already available for purchase through its online store. There are two jerseys, each focused on a type of eclipse, and you'll see why below.
INTZ 2023 Lunar Eclipse uniform
Sports jersey with V-neck and short sleeves, made in polyester, a fabric extremely used in this type of garments, since it absorbs moisture from sweat produced by stress and nerves with great ease.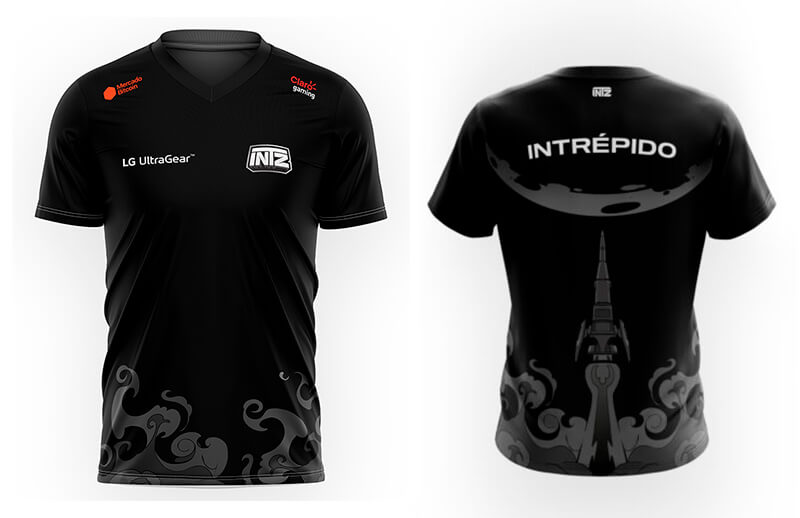 This model is black, in reference to the lunar eclipse, and has the INTZ logo on the left side of the chest, in white, and with various sponsorships on the front. At the bottom we see a drawing of flames in gray.
On the back, this design is enlarged even more, and we can find these flames coming out of a rocket; above this, the outline of the moon, and the inscription "Intrepid", in white. It is available in sizes from S to XXL, with the possibility of adding different LoL logos and even the possibility of adding your nickname of your choice.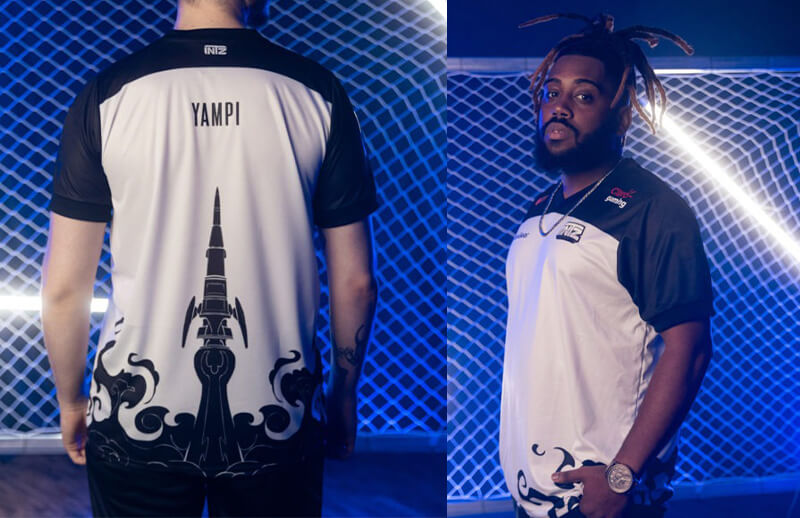 Solar Eclipse 2023 Uniform by INTZ
The second model, compared to the previous one, is white, referring to the solar eclipse, which is lighter, with only the sleeves and the upper chest and back in black. Like the other model, it has the same logos and sponsors, also made of the same fabric.
It features the flame design on the bottom, both front and back, with the rocket on the back and the same lettering. You can also add LoL logos and your own nickname.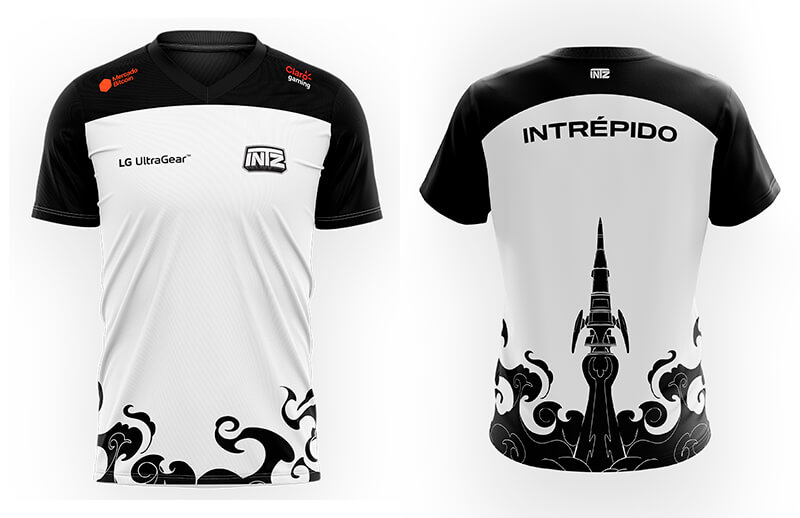 Where can I buy the new INTZ pro Jerseys?
If you liked the new INTZ pro jerseys for 2023 season, then you probably want to know how to get it from your country; to do so, you will have to go to the INTZ online store. When you find these shirts in question, what you should do is take the measurements of each one and compare them with those of your body, making use of the help guide table that you will see in the store.
Once you have everything ready, you just have to choose the payment method you like the most, having different options accepted by the INTZ store, and finally, add the billing and shipping information. After that, you just have to wait for the shipment from your home.