If you are Spanish and you love eSports, it is very likely that you know the MAD Lions, so called since 2019, but whose previous name was Splyce. This is one of the most important teams in Spain and, to a large extent, in Europe. It participates mainly in League Of Legends competitions, although it also performs in Clash Royale, CS:GO and FIFA.
This team, like many others in the northern hemisphere, have taken the opportunity of the arrival of summer to release new fashion collections, composed of summer garments widely used at this time.
If you are interested in knowing more about this collection, keep reading this post, in which we will tell you what it is composed of and a series of detailed characteristics of each garment. At the end, a guide on how to buy this collection from your home country. The last collaboration we saw from MAD Lions and Kappa was their latest University fashion drop.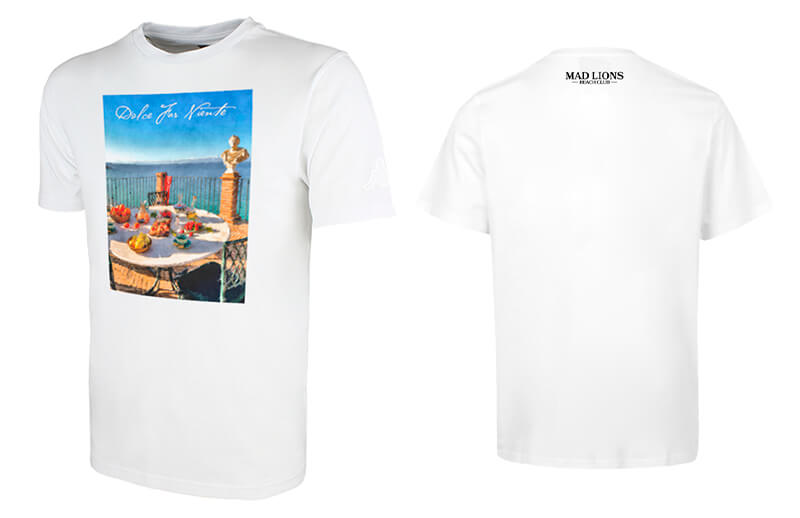 MAD Lions Summer 2022 Limited Edition apparel collection
On July 8 of this 2022, MAD Lions announced via Twitter that their new limited edition summer 2022 collection was already on sale through their official website. Now, let's take a look at what this collection is made up of and what the garments that make it up look like.
White short-sleeved T-shirt  by MAD Lions
The first thing we find is one of the two white t-shirts of the collection; in this case, this t-shirt has short sleeves, round neck, made of cotton and with available sizes ranging from S to 3XL.
As for its design, this is a plain white t-shirt, with a print on the front of a holiday area. This print also features the Italian phrase "Dolce Far Niente", which means "idleness that is pleasant". On the back of the T-shirt, on the collar area, is the inscription "MAD Lions – Beach Club" in black.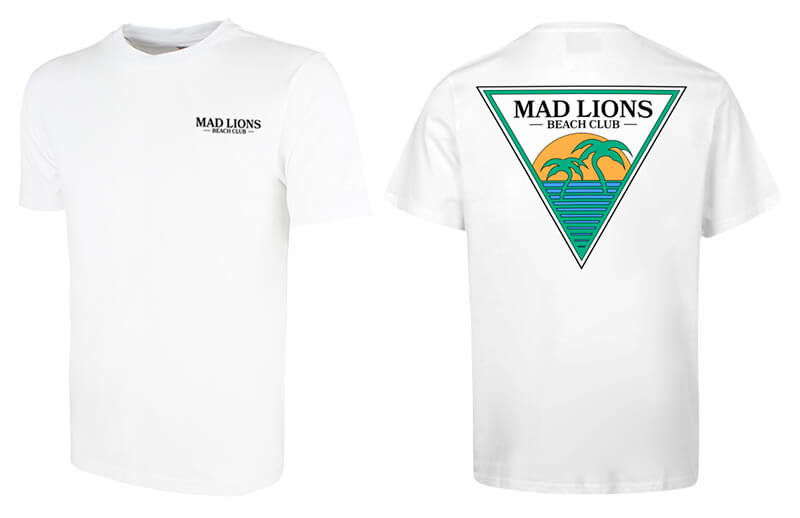 MAD Lions 2022 short sleeve Beach Club T-shirt
The second T-shirt of this collection is also a white one, with round neck, made of cotton and with a great variety of sizes, which go from S to 3XL, just like the previous model. Its design is the opposite of the other t-shirt, since this one has the inscription "MAD Lions – Beach Club" in black on the front, more specifically on the left side of the chest, and not on the back of the neck.
On the back of this T-shirt we will see the main design, with an inverted triangle with a beach design, with water, sun and palm trees in white, green, blue and yellow, surrounded by a green outline and another black line. Inside this design we see again the inscription "MAD Lions – Beach Club".
MAD Lions 2022 summer Swimsuit
This summer 2022 collection also includes, as it could not be otherwise, a swimsuit, perfect for the beach or the pool. It is a swimsuit made of waterproof fabric, with adjustable straps at the waist, designed in conjunction with Kappa. Available from S to XXL.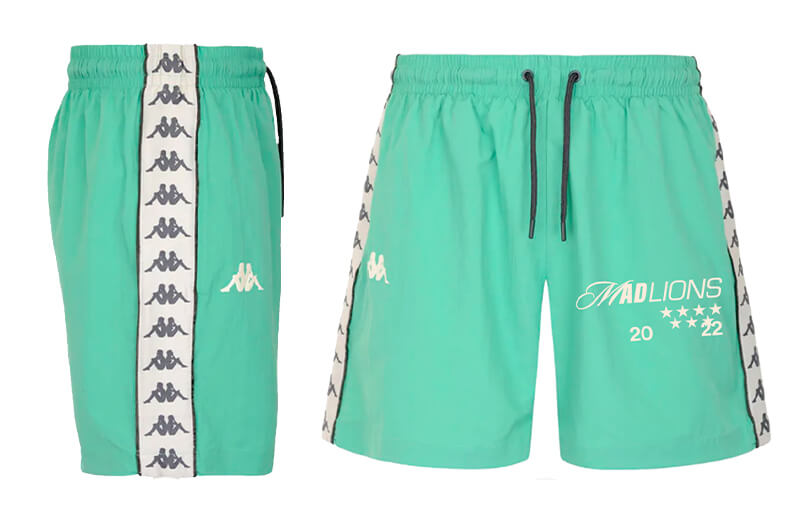 Its design features an aqua green color in its entirety, with the MAD Lions name on the front, along with some stars and the inscription 2022, all in white and located on the left side of the swimsuit. While the back has no design at all, the sides, like the vast majority of Kappa products, feature wide white stripes with black borders and the brand's logo in a pattern, placed one on top of the other.
MAD Lions 2022 summer Flip Flops
Finally, we find these black flip-flops, also manufactured together with Kappa and with sizes from 39 to 45. Its design is completely black, and has the MAD Lions inscription on the left flip-flop, on the outside, in white. On the straps of the flip-flops, the Kappa logo in white pattern, placed side by side.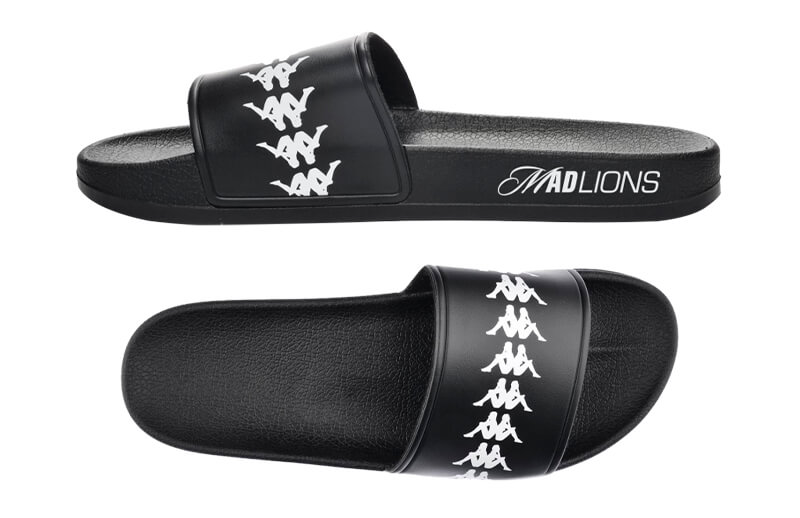 Where to get the new MAD Lions Summer 2022 collection?
If you liked any of these summer garments and you want to buy them, first we recommend you to hurry, as they are limited edition. After that, you should know that you can only do it through the official web shop of the Spanish eSports team MAD Lions.
As a reminder, be sure to choose the right size for you, guided by the size chart found in the store, mainly to avoid problems with returns. Also, check that your payment method is available in this store, as not all of them are, and finally, check that your country of origin is on the MAD Lions international shipping list.