Minnesota ROKKR will hold the Major 2 Call of Duty League and Call of Duty Challengers tournament that will take place in Mystic Laje and time from March 31 to April 3, 2022, don't miss this live eSports experience. Go and enjoy as two amazing teams, during a period of 4 days only of Call of Duty with double elimination, which will result in the prize of $500,000; you can book your tickets on the official website of Version1.gg. If you subscribe you will be able to receive a pre-sale code as tickets are limited and the remaining tickets will go on sale to the general public on February 28, 2022 at 11 a.m. CT.
Minnesota RØKKR Essentials clothing Collection
Minnesota Rokkr Essentials has released a collection of apparel, available now, you'll be able to find hoodies, joggers, long sleeve shirts, short sleeve shirts, and official edition shirts with custom designs. You can find all kinds of variety for all types of tastes, they are very comfortable, affordable unisex apparel with a balanced choice of colors and styles.
Minnesota Rokkr Essentials Black Joggers
These cozy black joggers are made of 80% cotton and 20% polyester, with a white logo on the upper thigh and the brand name in large letters on the back of the leg.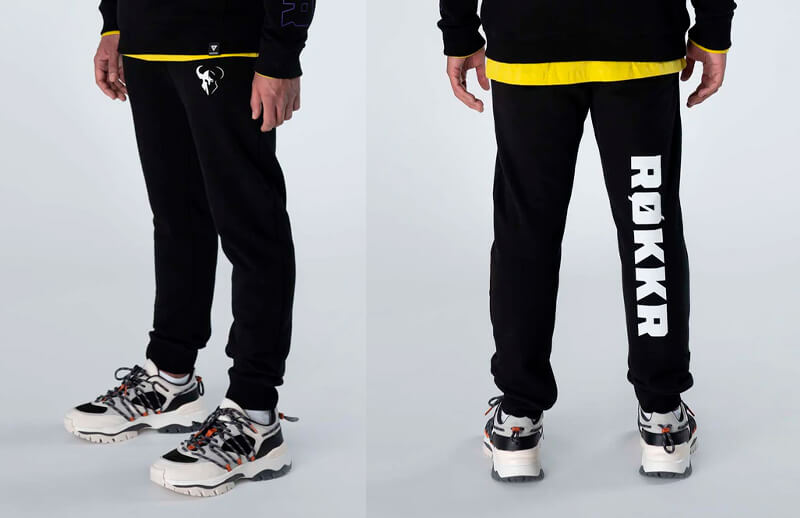 Minnesota Rokkr Essentials Black Hoodie
They released this hoodie that combines with anything, it is an elegant hooded sweater that is made of 80% cotton and 20% polyester, on the chest we find the logo; on the sleeves in a characteristic blue color they placed the Minnesota ROKKR marks.
Minnesota Rokkr Essentials White Hoodie
We present a sweater with white hood, a very animalistic touch, which is composed of 80% cotton and 20% polyester, where they placed on the front the Rokkr logo, on the sleeves are engraved the words Minnesota and Rokkr.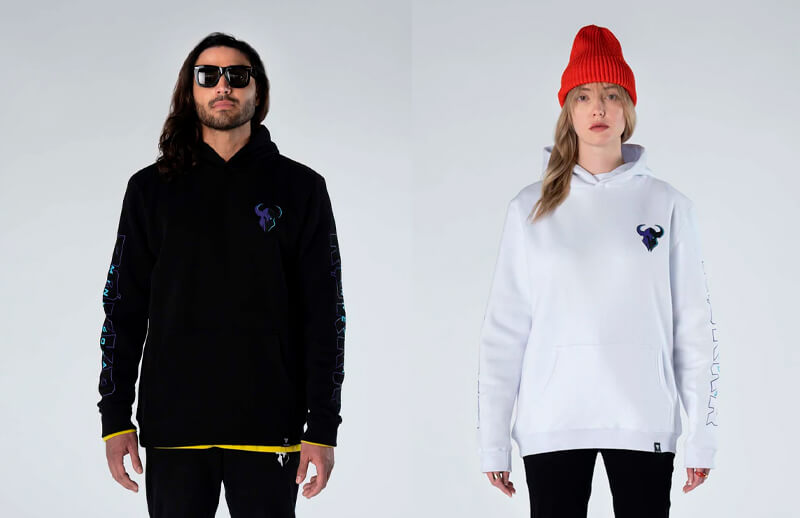 Minnesota Rokkr Essentials Black Long Sleeve Tee
This new long sleeve T-shirt is shown, very favorite in the public, it is quite comfortable and is made of 100% cotton, we can find in its design the word Rokkr in the front of the shirt; in its back we visualize its striking logo.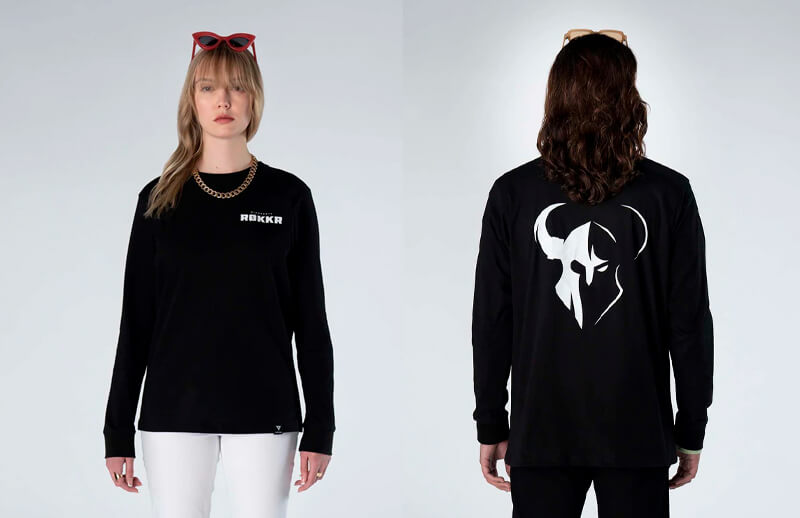 Minnesota Rokkr Essentials White Logo T-shirt
This simple white t-shirt features a comfortable design made of 100% high quality cotton, it has a casual design for both men and women, it has a classic design with its logo on the front and Minnesota ROKKR on the sleeve.
Minnesota Rokkr Essentials Black Runic T-shirt
You can't miss the opportunity to wear this shirt, we are talking about the Minnesota ROKKR Black Runic shirt, this is a 100% premium cotton shirt customized with some white prints. To make the lettering stand out the shirt is black, on it you can find the name and logo on the front of the chest and on the left sleeve a characteristic RØKKR design.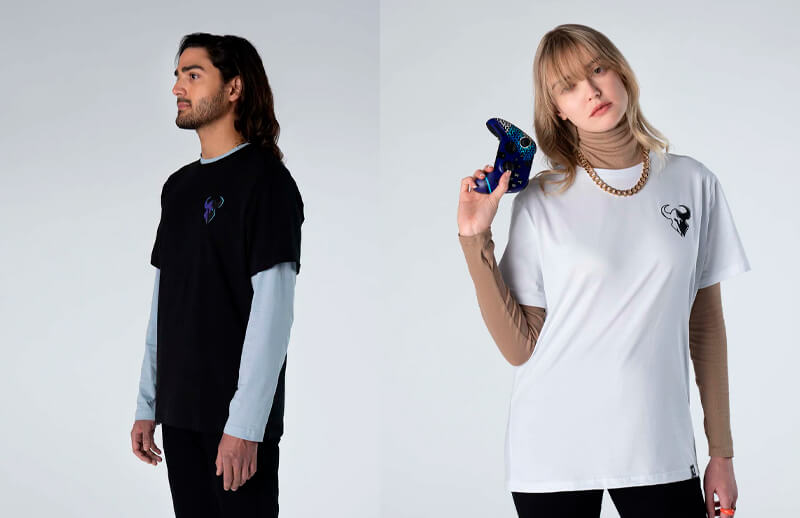 Minnesota Rokkr Essentials Black Logo T-shirt
These shirts can be worn for any occasion and can be combined with anything you want to show your support for the Major Tournament with this unique shirt, made of 100% premium cotton.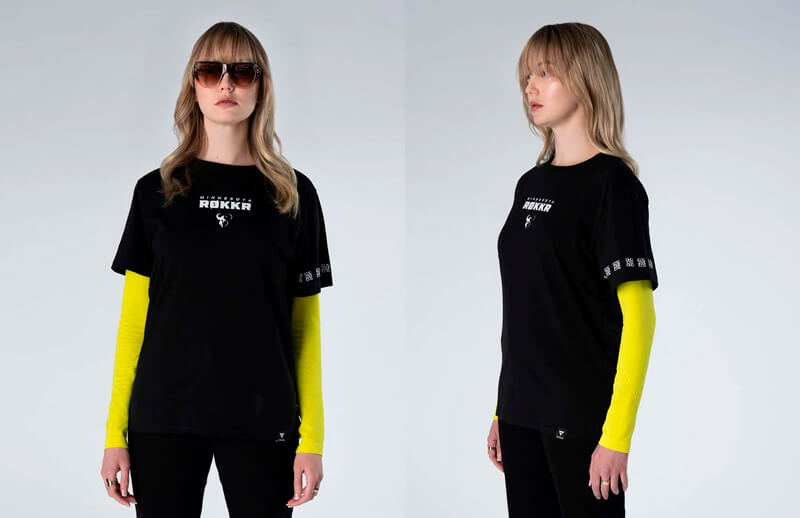 Pre-sale Collection garments
The Minnesota Rokkr collection, is in charge of distributing all this merchandise, they are original Version1 products to sponsor Minnesota Rokkr, they have all kinds of sizes, which are S, M, L, SG, 2XL, 3XL. Recall that all these garments are pre-order and are expected to be shipped in mid-March, If you want to get any of the products you can go to the official website of Version1.gg. Minnesota ROKKR will host the Major 2 Call of Duty tournament, also released its new Minnesota Røkkr Essentials collection.