NRG is known as one of the leading Esports organizations in all of North America, being a franchise founded in 2016 it is a fairly young organization, however, the short time it has been present it has managed to get a lot of awards that have made it one of the most watched franchises on platforms such as Twitch and Youtube. However, to achieve all this it was necessary to implement a culture based on excellence and innovation that would allow any of its teams to develop as one of the most competitive groups in their respective disciplines, these being Rocket League, Apex Legends, Overwatch, Valorant, among others.
In addition to this, their fan community is another of the main aspects that have influenced their growth, since without the support of their followers the players would not be able to motivate themselves and have a good performance. That is why on this occasion the renowned franchise has decided to bring its fans an amazing piece of clothing.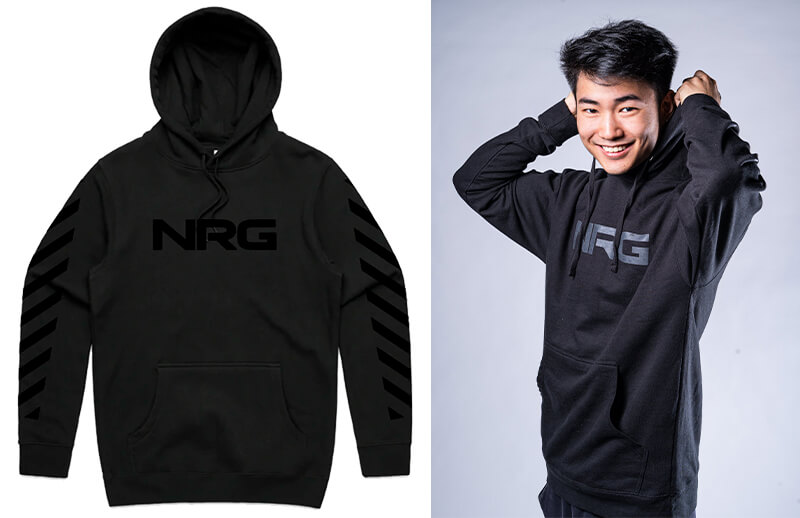 What does NRG bring us with its new hoodie?
The NRG franchise currently has a collection that has casual clothing as a theme, one of them is the Blackout Nuke hoodie, a piece that currently has some recognition for being one of the most used garments by players and content creators of NRG such as s0m.
If you consider yourself a follower of this player, you may have noticed that one of his favorite garments is this hoodie, so most likely you have wondered if it is available in NRG stores, for your luck, there is currently the option to pre-order it and secure this amazing piece for you.
To begin the analysis of the hoodie, the first thing to take into account would be its style, in this case the sweatshirt has minimalist features, having a fairly reduced and similar color palette in order that no detail stands out more than the other, while at the same time you can see some elegance to be a sweatshirt with a very good finish, resulting in a perfect choice to wear in casual or day to day activities.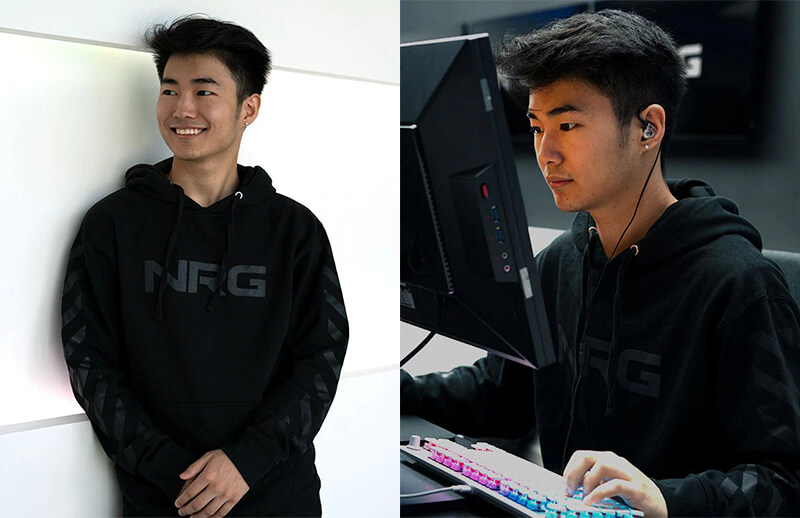 The next thing to take into account is its appearance, starting with the colors, the Blackout Nuke hoodie uses a dark color palette made up of black and gray, in this case the base of the garment is completely black, while the details of the franchise were captured in gray. The design of the details is quite simple but very well developed, in the middle of the chest we have the logo and insignia of the team that is about their name, finally, on one side of each sleeve you can see panels made up of diagonal patterns, which being very similar colors give the perception that there are different textures in this piece, which results in an extremely interesting feature for many.
Another important feature of the Blackout Nuke hoodie is its functionality, although it is a very well seen piece, at the same time it is a garment created with the best standards in terms of performing activities pertaining to gaming, which is why players like s0m use it. In conclusion, not only will you be able to look good with the new hoodie brought to you by NRG, but you will also be able to play your favorite video games with total comfort and functionality while wearing it.