The famous Australian eSports team, Order Gaming, has in its store a collection of two items called MAKE MAGIC, being one of the most recognized and that fits perfectly with the fashion style proposed by this team outside of eSports.
Below, we are going to tell you which items are part of this collection, what each one is about, what their features are and how you can get them. Read on to find out more about this, but first, what Order Gaming is.
What is Order Gaming esports team?
Order Gaming is one of the most recognized eSports teams worldwide and especially in its home country, Australia. It is a large organization, which has teams for different video games and modalities, such as League of Legends, FIFA, Valorant, CS:GO, among many others.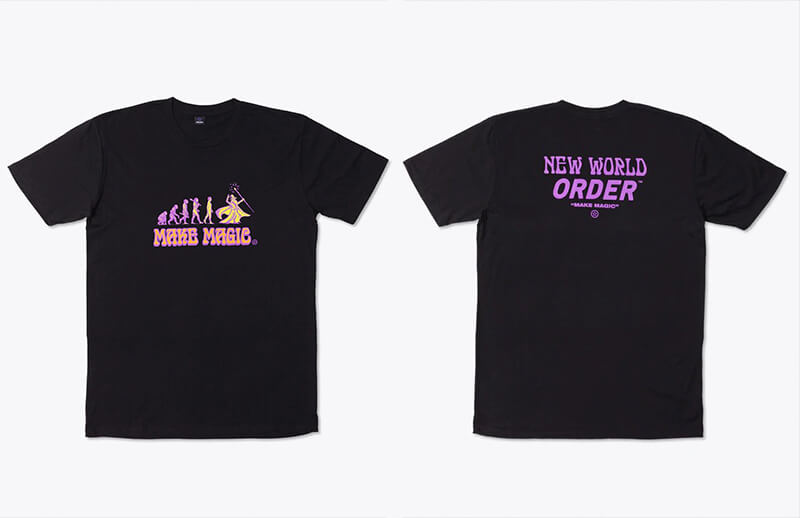 Not only is it one of the largest teams in Oceania, but also has a great importance in marketing and content, supporting creators and constantly focusing on the launch of new merchandising, such as the one we will see in this post: its MAKE MAGIC collection.
MAKE MAGIC clothing Collection by Order Gaming
In the MAKE MAGIC apparel collection of the famous Australian eSports team, we will find two items, both with the same colors and design, referring to magic and evolution, with a very pleasing style to the eye and with psychedelic retro touches.
Evolution MAKE MAGIC T-shirt by Order Gaming
The first one is a black t-shirt, made of 100% cotton, available in sizes from S to XXL and with round neck. On the front of it we will find a design with the graphic of Darwin's evolution, where the last level is that of a magician, referring to magic; below this design, we will find the inscription MAKE MAGIC. All this, in purple and yellow colors. On the back, the T-shirt has, in purple, the phrase "New World Order".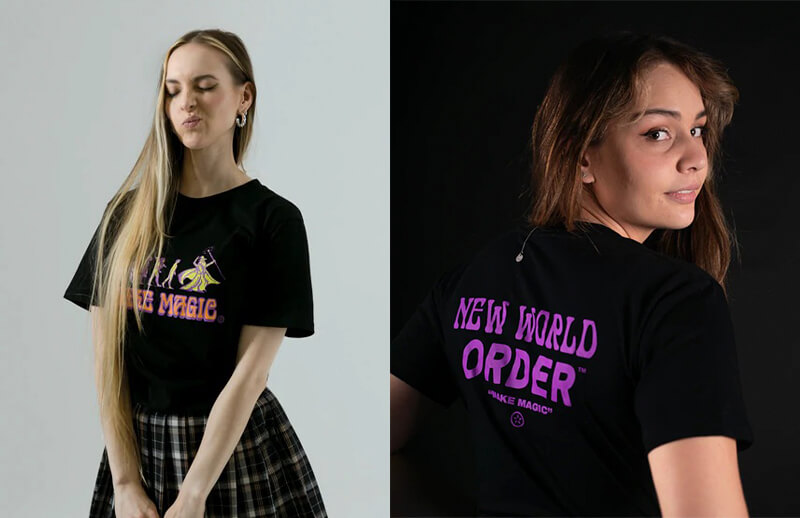 MAKE MAGIC Cap by Order Gaming
Moving on to the next item, we see a 100% cotton cap, made with 6 panels; the same is also black, with the MAKE MAGIC inscription on the front, using the same purple and yellow colors. It is not a closed cap, because it has an adjustable strap at the back, allowing more comfort for different sizes.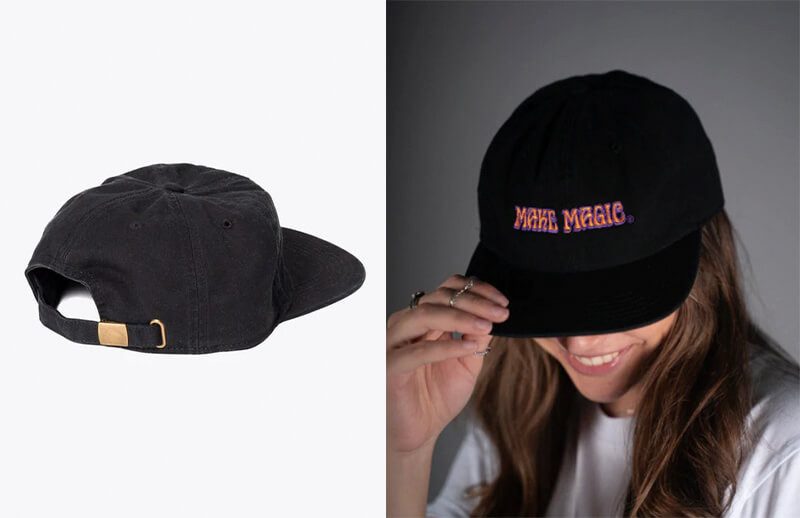 Where to get the MAKE MAGIC apparel collection from Order Gaming?
If you want to get any of these two items that are part of the MAKE MAGIC fashion collection of Order Gaming, just go to the official shop of the team. If you are interested in the t-shirt, enter this link; if you are more interested in their cap, click here.
The jersey from this collection is priced at $40, while the cap is $30. Before purchasing either of these two items, remember to check the size and payment method, as well as the existence of international shipping to your country of origin.