Merchandising for eSports teams is one of the best sellers, due to the fact that teams like Paper Rex have a large fan base around the world. In this case, the same team we are talking about recently launched the official jersey used by its professional Valorant players.
This jersey is available to the general public, so you can purchase it yourself. If you are interested in finding out how to do so and what this jersey is all about, read on, as below we will tell you everything you need to know about the new official Paper Rex 2022 jersey.
What is Paper Rex esports club?
Paper Rex is a well-known eSports team hailing from Singapore that is dedicated to various eSports, including Valorant, which is the one that brings us to this post. Paper Rex's Valorant team, currently made up of Benkai, d4v41, f0rsakeN, Jinggg and mindfreak is one of the best in the sport, achieving podium places in competitions such as Valorant Challengers or Masters, GSI, Champions and so on.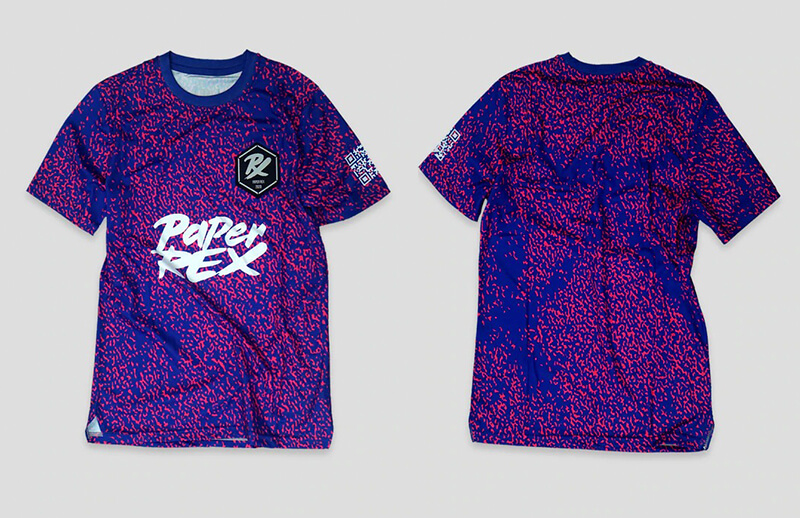 Nowadays, Paper Rex, generally abbreviated as PPRX, is not only an eSports team, but transcends into entertainment and service to the public, putting merchandising like the one you'll see below for sale.
Paper Rex 2022 Jersey details
On May 13 of this year 2022, Paper Rex announced on its official Twitter account that its sports jersey, which is worn by the team's professional Valorant players, was now available on the market, making it even more coveted.
It is a sports jersey made of 100% polyester in Singapore, where PPRX comes from. It comes in sizes ranging from S to 3XL, so it will be hard for you not to get one that is comfortable for you (always remember to check the measurements of those sizes, which tend to change in other countries).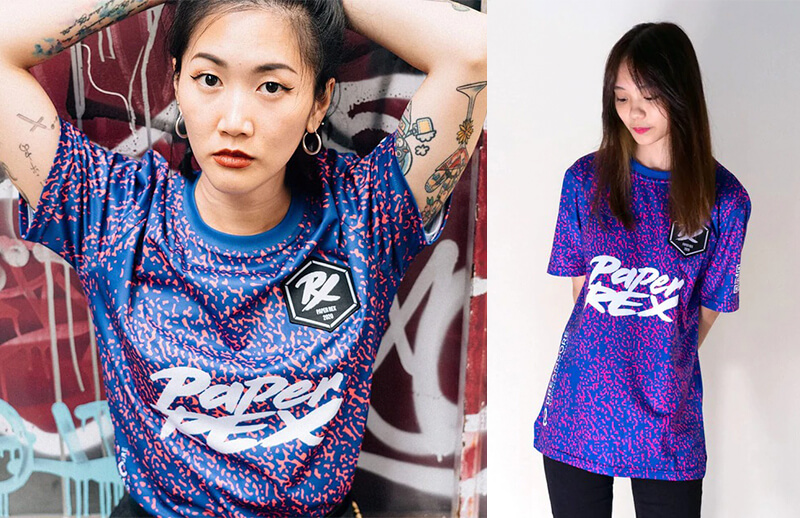 It is purple in color, specifically, and according to the store, "dinosaur purple". It is very lightweight, made by OBRE Teamware and with an eye-catching design, employing a random pink pattern on the purple of the jersey.
On the left side of the chest is the Paper Rex logo, while the center has the team name in a large size. On the left sleeve, the brand has a QR code, which, although we don't know where it leads to, is probably a surprise from the team.
Where to get the new 2022 Paper Rex jersey?
If you were interested in the official Paper Rex jersey, you should know that you can get it through their official shop. The jersey costs 59.99 Singaporean dollars, something like 40 euros or 43 US dollars.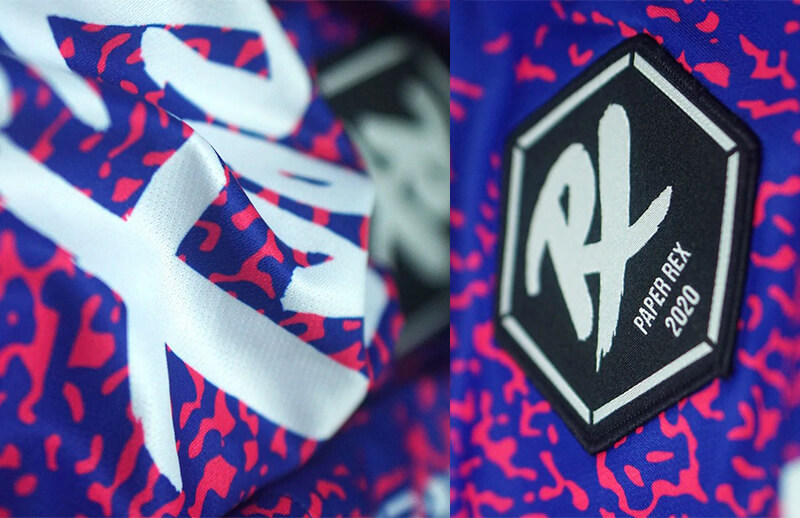 In case you are going to buy them, make sure, first of all, that you have a suitable payment method and that your country is among those suitable for international shipments, obviously taking into account the shipping costs, which are not included in the price of the product.