Razer this year comes with everything, ready to innovate and reach the limits of gaming technology, come and discover everything new that this brand has to offer. This year Razer plans several releases where we can highlight several laptops, which are going to give what to talk about this year, as they come to change the world of laptops.
The Razer Blade 14 is one of the ones that stood out the most as it is one of the most powerful, but at the same time light, this is a small glimpse of the new things that Razer has for us this year. But Razer this year also enters the world of smart homes, as it brings us the new RAZER CHROMA RGB technology, which comes with innovative features that will immerse us in the world of smart homes from the hand of one of the best teams working in the world of technology.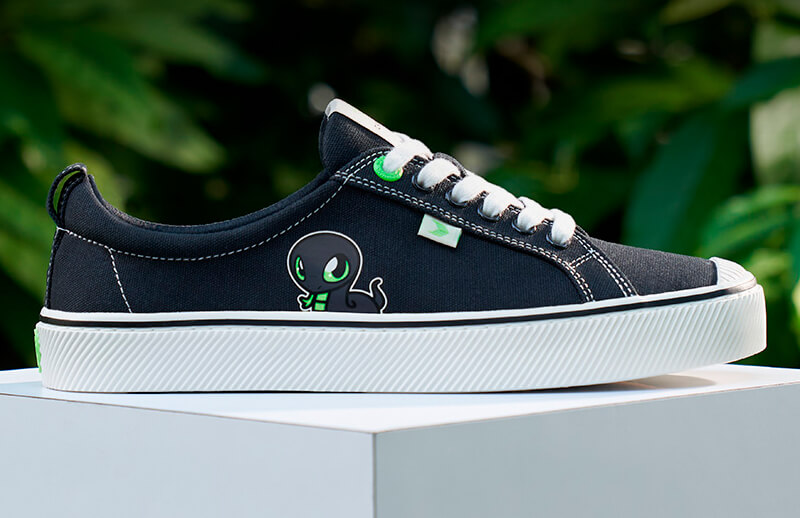 Razer x Cariuma OCA Low All Black Canvas sneakers
This year Razer has decided to launch to the market some sneakers hand in hand with Cariuma, these are eco-friendly sneakers, which come for a good cause and here we come to tell you about this whole movement that these two companies started. We can find it in 4 versions, but all these with a classic style, also the 4 models have the print of the sustainable mascot Sneki Snek, these sneakers are made with 100% natural materials.
The four models come with their interchangeable braids, these slippers stand out for having a classic style, where the black and white color stands out, with its small details in green, a characteristic color for the brand. This is a unique and original launch by the brand, they promised to plant 10 trees for each pair purchased, to help with the ecological movement, this is a big enough movement to raise awareness in all consumers of the brand.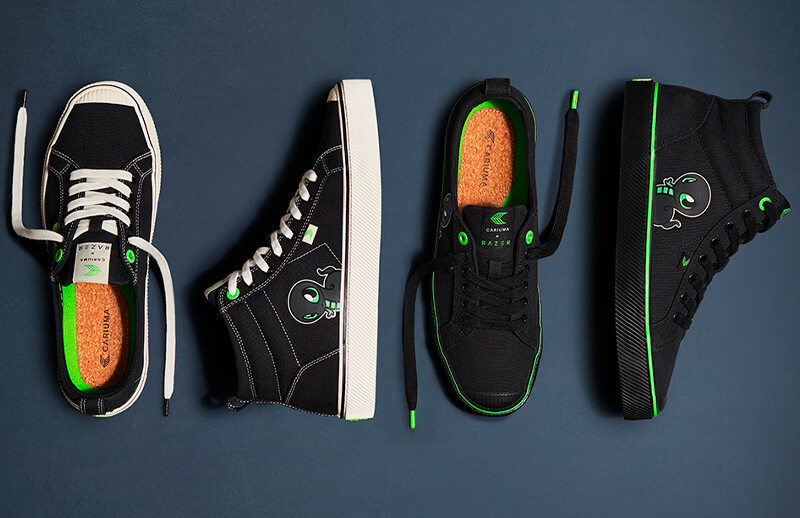 These sneakers are made with organic cotton canvas for the upper, the lining these sneakers are made with organic cotton canvas for the upper, the lining was also made with the same material, but the sole was made with natural rubber, the insole was made from memory foam, bio base of mamona oil, with cork insert.
The latest from Razer
This year the brand is going all out to try to increase sales and generate profits in this new market, but if you want to get these shoes, you can go to the official website of Razer, to learn more about this new move. Razer has always been synonymous with quality in the world of technology, so it's no surprise this new move by the brand is going to help them stay on everyone's lips with this new marketing move. If you are looking to stay on top of the latest news from the world of technology and new releases from all the brands in this industry, stay tuned to our publications.