Last March 6, 2022, the Rogue team competed exhaustively against the famous G2 team, leaving the winners of that match day 18 of League of Legends spring 2022. They have managed to win this first round, but they will have to advance in the playoffs that are already established, their team is composed of professional players Andrei Pascu (Odoamne), Emil Larsson (Larssen), Markos Stamkopoulos (Comp), Kim Geun-seong (Malrang) and Adrian Trybu (Trymbi).
In addition, Rogue has announced a few new signings to be part of their Rogue R6 team; those players are Kanto and Deapek, final pieces in the Rainbow6 roster. We are looking forward to seeing the team's debut soon in R6EUL, let's hope they give their all for the team.
Rogue Defy Expectations Ethos Pullover black Hoodie
Showing us this hoodie which is composed of 50% cotton – 50% polyester, this new garment from Rogue has a classic style essential for a basic outfit; its cotton is made of air-jet yarn, this gives it a soft feel and reduces the speckles that come out in the garment. It has a double lined hood to add warmth to the garment, a drawstring and front pocket to keep your hands warm and carry what you need, Rogue has managed to create this sweater making it more durable than others on the market.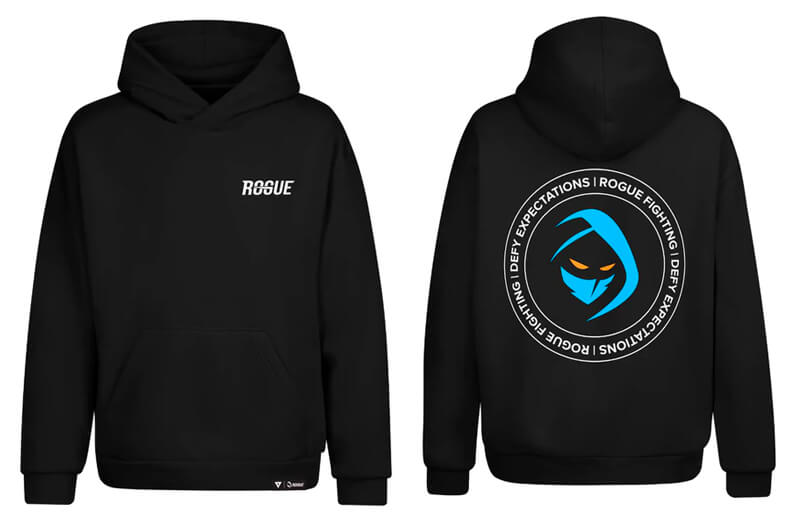 It is worth noting that not only will you look great while supporting your Esports team but you will also be warm and cool. We can see that it is a black hoodie, it has the name of the team on the upper left side in white and on the back it has the Rogue logo.
Rogue Defy Expectations Fill Logo navy blue T-shirt
This new navy blue T-shirt has a simple style with a modern take on a classic T-shirt, plus it has a very usual Rogue design, contains tape stitching for comfort and durability with an amazing double-needle finish on the bottom hem.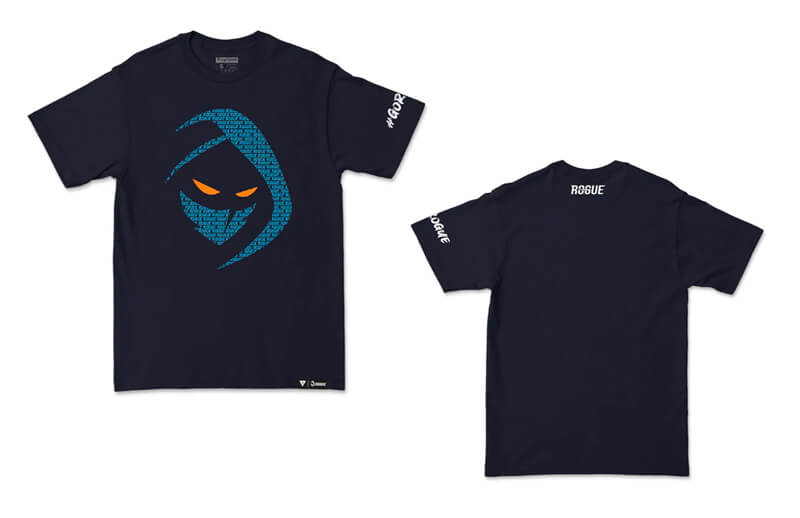 This T-shirt is guaranteed to last after washing and has a very comfortable cut that fits any size; it is composed of 100% ring spun cotton for a soft finish on contact with the skin; these models are a classic closet staple, with a good sense of fashion and ensure excellent quality.
Where can I get them?
The clothing pieces are from Rogue, they are in charge of distributing all their merchandise, they are original products from them, to sponsor their team and encourage their fans, they have all kinds of sizes, which are S, M, L, XL, 2XL, 3XL. All these garments are currently available, and new models are expected to be available soon.
Rogue made their mark on League of Legends Spring 2022 Day 18 and announced new signings to be part of their Rogue R6 team. If you want to get any of the products you can go to the official shop of Rogue.