Since its beginnings, Rogue has been characterized for being a team where its members have worked hard to become one of the best in the world of esports. Currently they have been the first team to secure their participation in Worlds 2021, the League of Legends video game world championship to be held in China. In this event, Rogue will face teams from different countries that will seek to become the absolute champions of this video game developed under the multiplayer online battle arena (MOBA) modality.
But this is not all that Rogue is celebrating these days. The team has made public its collaboration with the Champion brand, a company specialized in the manufacture of sportswear, to launch Rogue x Champion, a collection that will be available for people who like to wear sportswear that gives them enough comfort, both for going to the gym and for being at home or going for a walk in the park.
What pieces make up the Rogue x Champion collection?
Within the Rogue x Champion collection you will find the following pieces:
Rogue x Champion white PowerBlend hoodie
This hoodie features a fit that gives the design a touch of modernity without detracting from the silhouette of the person who has the opportunity to wear it. For the manufacturing process, an organic cotton blend was used.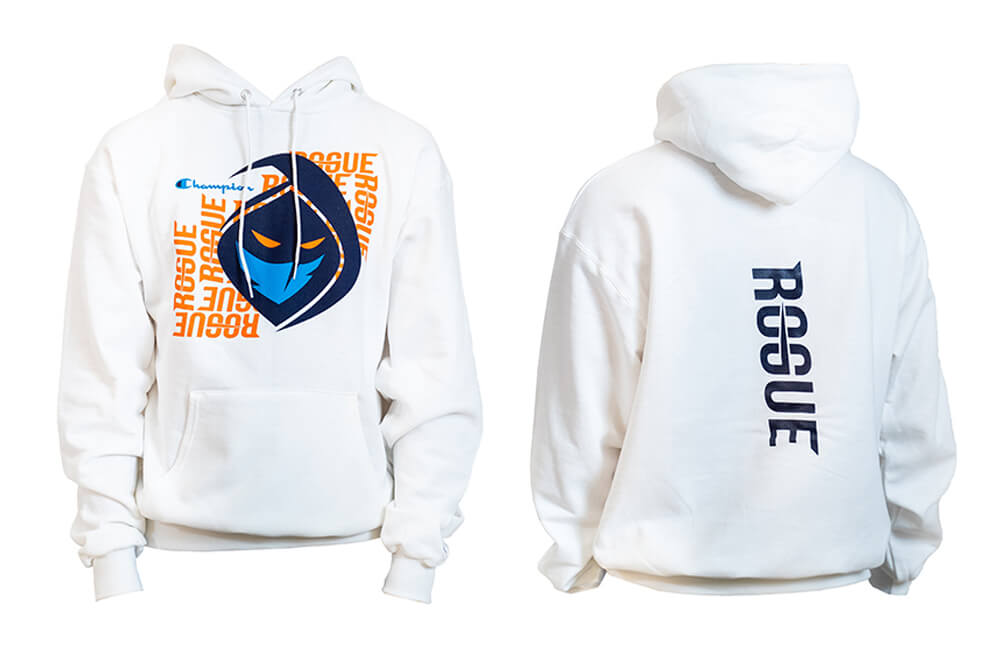 This material not only served to give shape to the piece but also to make it softer to the touch, both on the outside and on the inside. In this way, the skin of the wearer will not suffer from irritation or discomfort due to prolonged use of the sweatshirt. Also, the cotton prevents pilling on the surface of the garment and makes it resistant to shrinkage.
Rogue x Champion blue PowerBlend hoodie
On this sweatshirt the Rogue logo is presented in a smaller size on the upper right side. Its features are the same as those described for the white sweatshirt, which will allow the wearer to have a garment that can be worn at the gym, but versatile enough to wear to a casual get-together with friends, at the park or at home relaxing on a Sunday playing your favorite video game.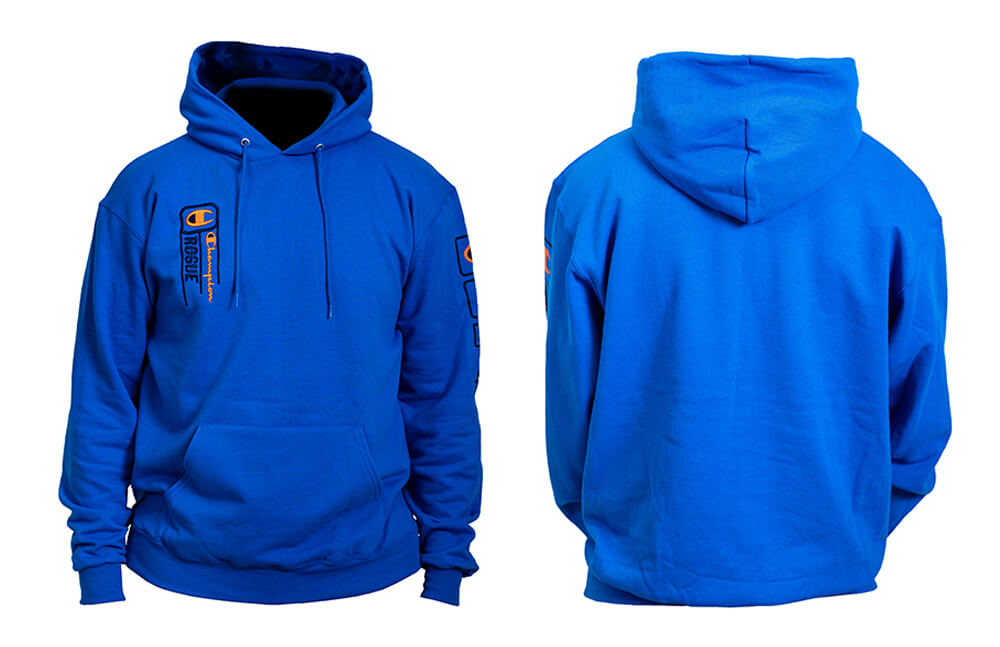 Rogue x Champion orange T-shirt
This t-shirt features a design that fits all types of silhouettes, as it comes available in different sizes. The cut on the sleeves makes the shoulders and chest area are favored, giving the silhouette of the person a more athletic look.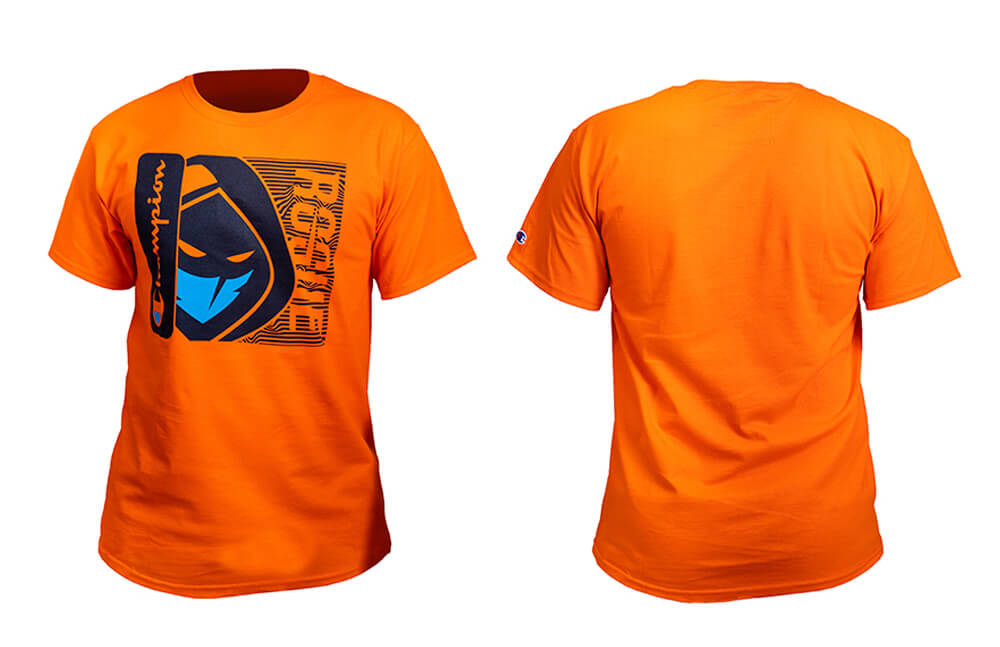 Where can I buy this Rogue x Champion collection?
Although the variety of designs presented in the Rogue x Champion collection is not numerous, they are attractive enough for the general public, with different sizes available to suit all types of complexions. Those who are interested in acquiring any of these pieces can do so through Rogue's official shop.