On Valentine's Day the SF Shock team gave an excellent idea for fans and consumers of the brand, with the slogan "Shock fans don't want chocolates, they want Shock x O2 Blast merchandise". This may have removed doubts to many who had no idea what to buy for these dates of the day of love and friendship, and what better to take advantage of such an emblematic date to give a gift as one of the special edition garments of SF Shock in collaboration with O2 Blast. The reason for this collaboration between these two teams is to celebrate the partnership of the most decorated Overwatch teams in T1 and T2. Both teams are proud to release this collaboration to the market for a set amount of time.
San Francisco Shocks designs in collaboration with O2 Blast
The San Francisco Shock team together with O2 Blast took the initiative to release a series of exclusive apparel models. It is a unique collaboration in which both teams will benefit from the sales of these garments. These items are a limited edition and you can only pre-order, this entire campaign composed of both teams will conclude on February 25, 2022, it is estimated that all shipments of orders will be made in early March.
SF Shock x 02 Blast Hoodie
A classic hoodie featuring the SF Shocks logo print and the O2 Blast logo, they managed to make a combination in their names which highlights the elements of each team. It can be seen in the details that has in both sleeves the flags of the United States and South Korea, these are the countries that represent each of the teams that are part of this collaboration.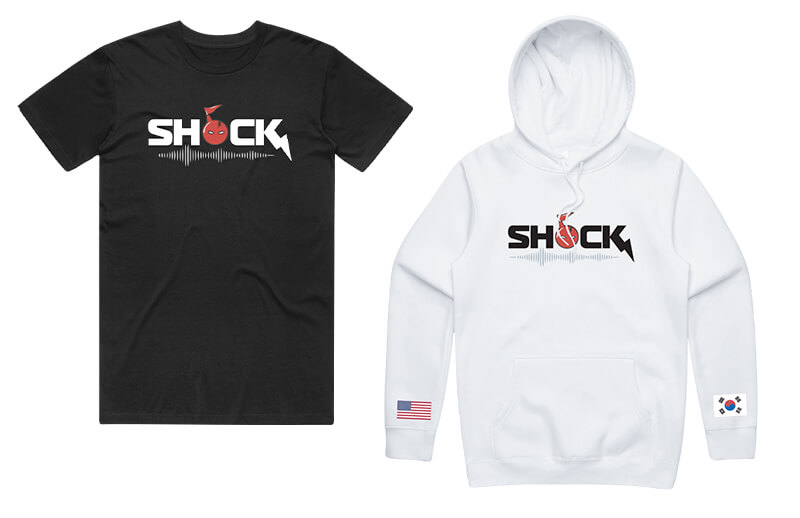 Sf Shock x O2 Blast T-Shirt
The SF Shock special edition T-Shirt in collaboration with O2 Blast gives you that comfortable and simple look with a black color which is very versatile to match, this special edition T-Shirt is a pretty classic option.
SF Shock x O2 Blast Beanie
A classic beanie in black that highlights the logo of the collaboration of these teams, combines with the previous models either with the hoodie or the T-Shirt. The best thing about this collection is that by having the three items you can complement the three garments to your liking. All these items can be purchased on the official website of San Francisco Shock and make your PRE-ORDER to get the garments you want from these special edition designs and in collaboration of these two teams.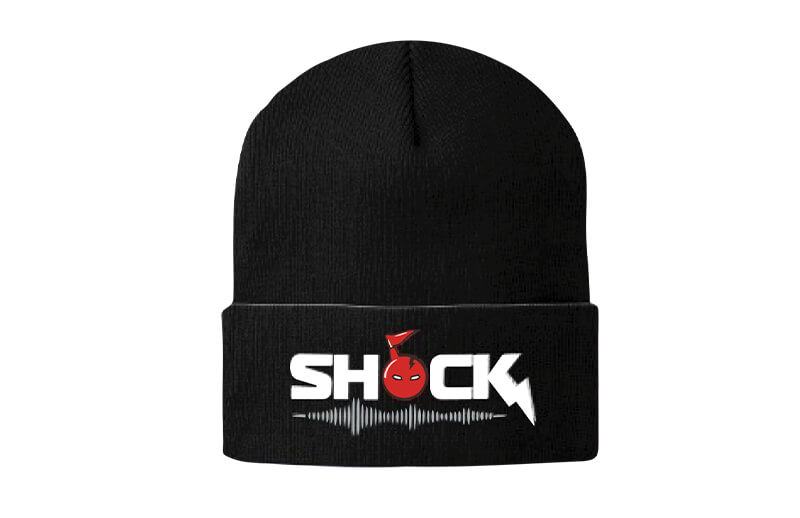 Benefits of this collaboration
This collaboration benefits both teams as fans from both sides are willing to buy this exclusive edition of both teams which increases the volume of sales and both teams benefit from the union. The model of these garments is unique and the best thing is that it manages to bring together the essence of both logos of the teams that make up this alliance. Will there be new collaborations of these two highly competitive teams, that will be seen later, in the meantime let's enjoy this special edition.
You can purchase the items from the official San Francisco Shock store. To keep you informed, keep reading our content where you will be aware of all the news in the world of esports, these projects have a great trajectory which you will not want to miss.