To welcome the new year, the North American team Team SoloMid has recently presented  their new pro kit for 2021. The team founded by Reginald is known worldwide for its high performance in the North American League of Legends league: the League of Legends Championship Series (LCS), which they have won in the last edition. During the presentation trailer we can see the complete team roster wearing the new jersey: Spica, Powerofevil, Huni, Swordart and Lost.
The new TSM kit, faithful to the black color
The kit goes on the use of a continuity design, using the traditional color palette of the North American organization with the black color as dominant. On the entire jersey background it stands out a pattern with silver reflections, following geometric triangular shapes. 
On the front we can see the traditional TSM logo with 7 stars above it, just as national championships have in their display case. Moreover, on both sleeves and on the neck of the shirt it appears red details, contrasting harmoniously the black color.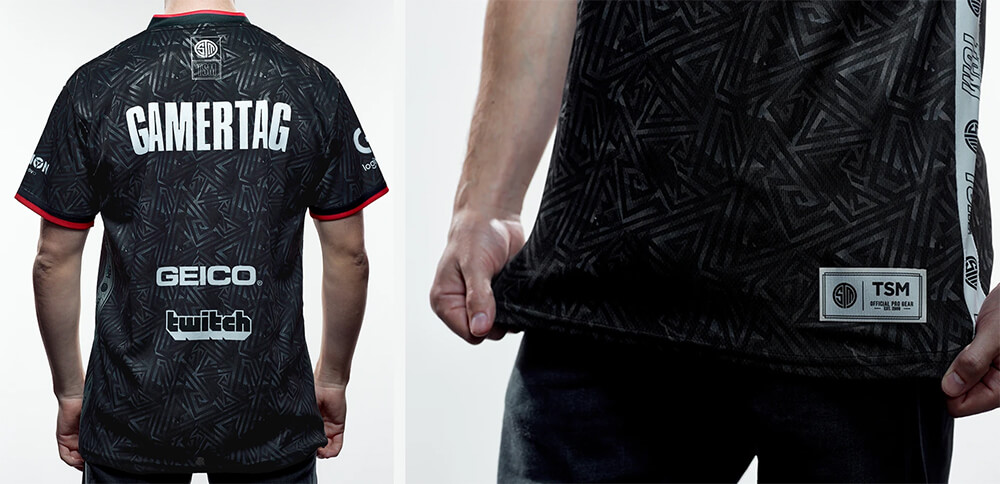 Sponsors to keep winning worldwide
Among the brands that sponsor the North American esports team, the only one seen on the top front of the jersey is Cadillac. This partnership between the two companies has been newly-made, standing out as Cadillac's first collaboration with an esports organization.
Lenovo Legion and Logitech logos are placed on the left and right sleeves respectively. Additionaly, Twitch and GEICO sit on the back of the jersey, below the optional gamertag.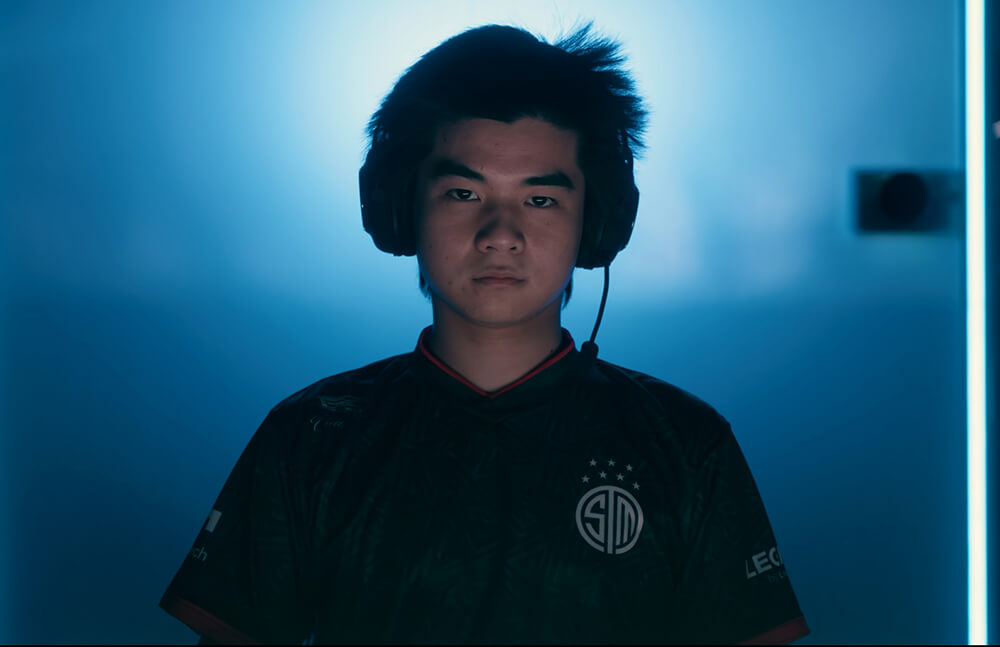 Team SoloMid, another year being the best in NA?
During the trailer we could see Spica, the team's jungler, adjust TSM's previous world championship jersey to this new jersey, showing off the new features. In addition to the jungler, he is accompanied by Huni, Powerofevil, Lost and Swordart. They are currently balanced with a 2 wins – 2 losses scoreboard in LCS. 
The player jersey is now available for pre-order at the TSM shop. The question asked now from The Gaming Wear is: Will we see the boys of Bjergsen revalidating their LCS champions title in 2021? Hopefully the new jersey brings you luck.