Home Of Heroes, in case you don't know it yet, is the brand of the renowned American singer and actor Jordan Fisher, which usually collaborates with other brands or companies to launch very original fashion collections, with various items and garments of interest.
On this occasion, Home Of Heroes has teamed up with Complexity, one of the oldest eSports teams in history, and one of the most winning ones as well, winning around 140 championships in its almost 20 years of history, participating in competitions of great renown, such as those organized in Counter Strike: Global Offensive. We are used to great collaborations from Complexity, like the last one with Cloakzy.
Although Complexity and Home Of Heroes don't have much to do with each other, this new collaborative collection may be of interest to you. If you want to know what it is composed of, keep reading this post, in which we will tell you this and more, including detailed features and, at the end of it, a guide on how to get it in your country of origin.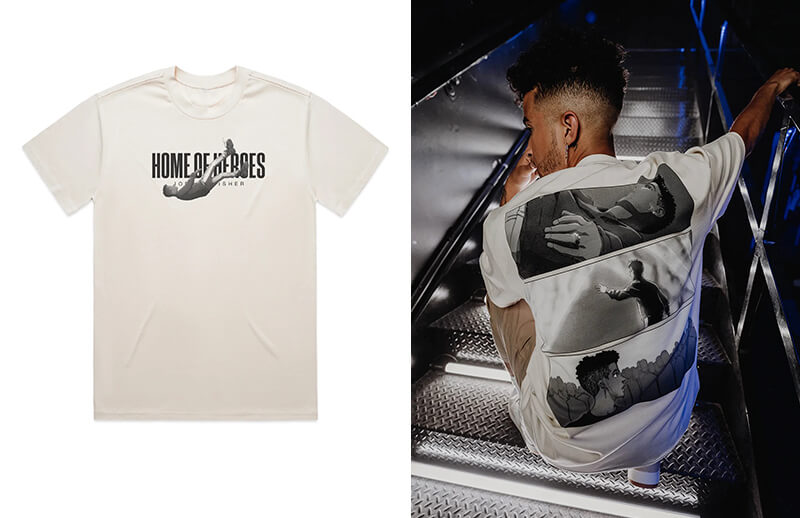 Complexity x Home Of Heroes: a new Collaboration Collection
On July 9 of this year, Jordan Fisher, the face of Home Of Heroes, announced via his official Twitter account that his new collaborative collection with eSports team Complexity was now available for sale through the team's store. Said clothing collection is composed of 3 pieces of clothing and a home accessory that can come in handy.
Complexity x Home Of Heroes T-Shirt
For starters, we see a short-sleeved t-shirt with round neck, "ecru" color, very similar to white, made of 100% cotton, with oversize fit, much looser than conventional t-shirts and available in sizes from S to 3XL.
Its design has the name Home Of Heroes on the front, in black, and the back is covered with a comic-like story in black and white.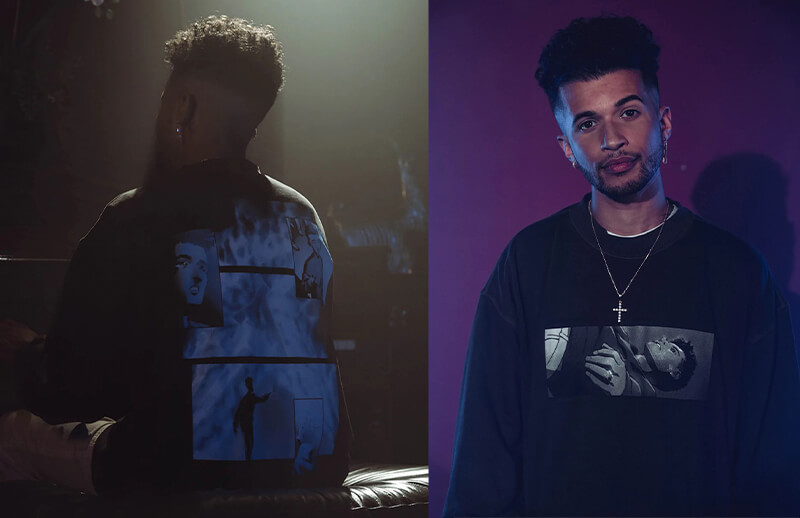 Home Of Heroes x Complexity Sweatshirt
The sweatshirt in this apparel collection does not have a hood, as it has a crewneck. It is made of 80/20 cotton and polyester, and has a regular fit, unlike the oversize above. Available in sizes up to XXXL.
As for its design, it is a gray sweatshirt, with a rectangle in the center of the chest with an image of Jordan Fisher, plus another series of comic vignettes on the back, in black and light blue.
Complexity x Home Of Heroes Hoodie
The final piece of apparel in this apparel collection is a hoodie with adjustable drawstrings on the hood and kangaroo pockets. It is made of 80% cotton and 20% polyester, also available in sizes ranging from S to XXXL.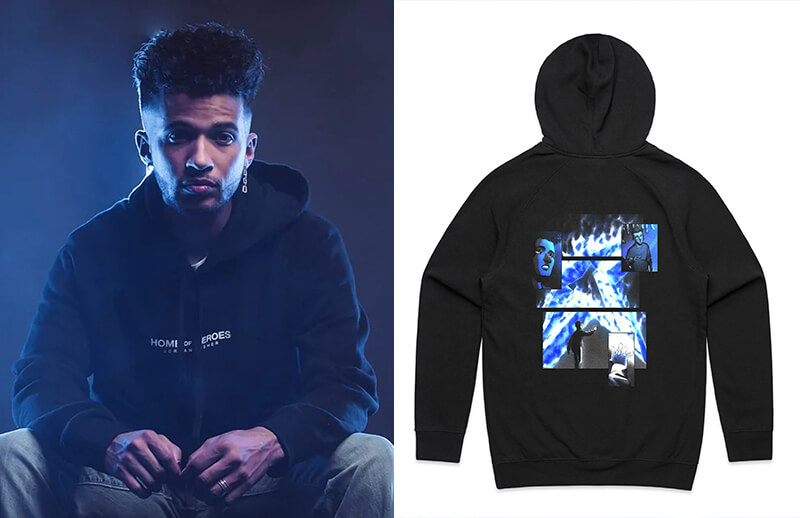 Its color is totally black, with an extremely simple front, including only the name Home Of Heroes and Jordan Fisher on the chest, in white. The back is the most detailed, with other vignettes in black, white and light blue.
Home Of Heroes x Complexity Poster
To finish this clothing collection, we find a quality poster, made with HQ paper and premium printing. Its size is 18″ x 24″, and it comes tubed to prevent damage in transit. The image includes the same comic book character that is on the garments, along with the name Home Of Heroes.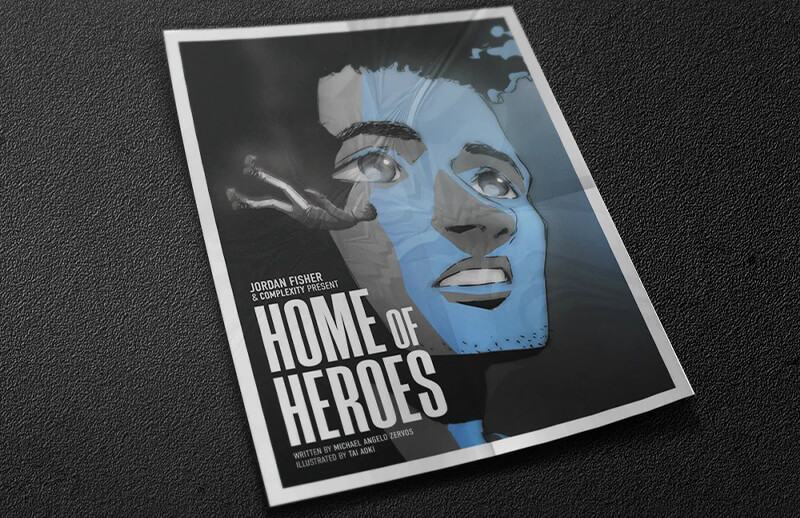 Where to get the new Home Of Heroes and Complexity fashion collection?
If you liked any of the items that are part of this new fashion collection between Home Of Heroes and Complexity and you want to get it, you have to know that you can only do it through the official shop of Complexity, the eSports team.
Before buying any garment, remember to check that the size you choose is the right one, so you don't have to spend on returns and then have to wait again for a shipment. You can help yourself with the size guide table in the store. Also, make sure that your preferred payment method is enabled in the store and that your country of origin is eligible to receive international shipments.