ENCE is a Finnish e-sports organization founded in 2013 that participates in CS:GO, StarCraft 2, PUBG and NHL 22 competitions, although its main strength is the first video game, standing out not only as one of the best European teams, but also one of the leading teams worldwide.
Recently, ENCE has also decided to venture into the world of fashion and official products, which are sought after by fans and followers of the team from all over the world. On this occasion, ENCE has launched a new official jersey called Academy Jersey, and if you want to know about it and how to get it from your home country, you have come to the right place. Read on to find out all about this jersey and, at the end of the post, how to buy it quickly. We recently saw ENCE launch another clothing release this 2022.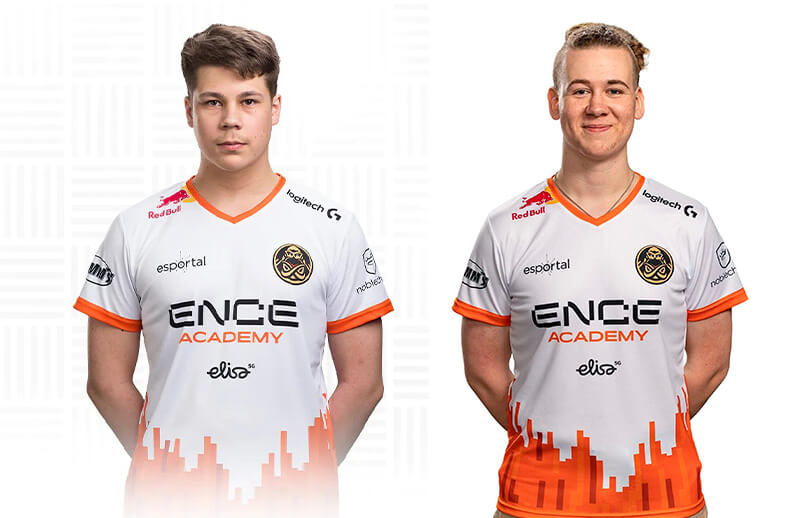 New ENCE Academy 2022 Uniform overview
At the end of September 2022, ENCE made through Twitter the official announcement of the sale of its new Academy 2022 jersey, with many details and features that, if you want to know, you can do it in this post.
It is a professional sports player jersey, made entirely of polyester, a fabric that is widely used in garments of this style, because it is light, thin and has a great capacity to absorb the moisture produced by the sweat of competition and nerves.
It is available with unisex fit, that is, the same model will be suitable for both men and women. You can find it in a variety of sizes, from S to 5XL. Its color is completely white, with V-neck and short sleeves with orange borders, a color that dominates in this official jersey, added to the main white of it.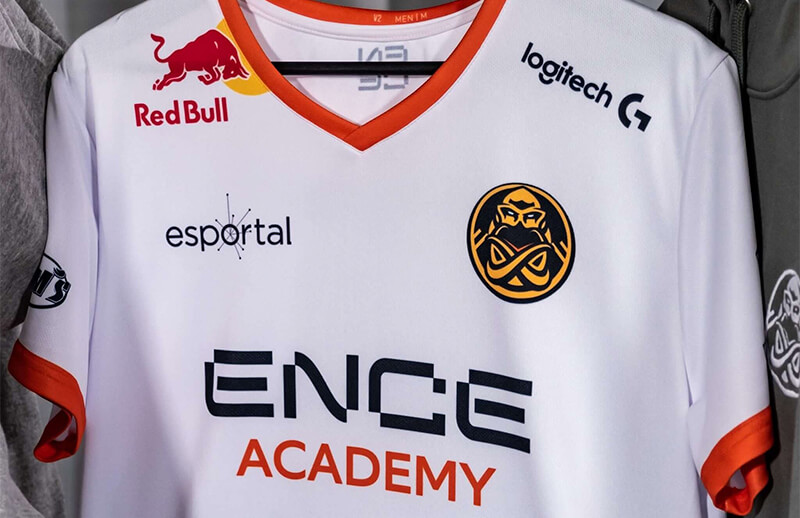 We see that at the bottom we have a design of different sized bars, emulating the shape of the buildings of a city, in various shades of orange. On the shoulders we find the Red Bull and Logitech ads. On the chest, the ENCE logo on the left side of the chest, the esportal ad on the left side and, in the center, below these two, the ENCE ACADEMY print, in black and orange.
Where to buy the new official ENCE Academy 2022 Player Kit?
Did you like the new ENCE Academy 2022 jersey? Then you'll be more than happy to know that you'll be able to buy it if you go to the Finnish team's webshop, by clicking directly on this link to go directly to the jersey section.
Whenever you are going to make any of these purchases, make sure not only to choose the right size for you, but also to verify that you have an accepted payment method at the team's store, as many only accept international payment methods such as PayPal. Finally, also verify that the ENCE store ships internationally to your country of origin, what the cost is, how long it takes, etc.