FaZe Clan is a renowned eSports organization from Los Angeles, California, founded in 2010, with more than a decade of experience in professional sports competitions of Call of Duty, PUBG, CS:GO, Fortnite, Rocket League, Valorant, among other renowned eSports.
It is one of the most renowned teams in the world of professional video games, with an extensive history and a fan base that is present worldwide. Thanks to this fan base, FaZe can afford to sell to the general public large collections of fashion and unique clothing, as well as customized accessories for your PC. Today, FaZe has teamed up with Futura Laboratories to launch a new collaborative collection of clothing and accessories for your gamer desktop. Don't miss the latest FaZe Clan White Alternate Jersey either.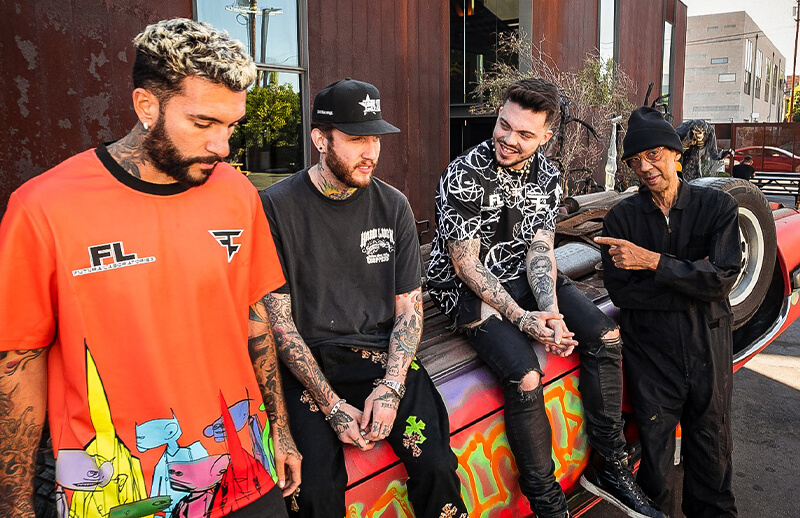 If you are interested in learning more about this new apparel collection 2022 from FaZe Clan and Futura Laboratories, we invite you to stay with us until the end of the post, as we will tell you what it is composed of and, moreover, how you can get it from your country.
FaZe Clan x Futura Laboratories 2022 Merch overview
This past November 3, FaZe Clan announced through its Twitter account that the new collaborative collection with Futura Laboratories was already available for purchase through the team's web store; said collaboration brings with it two different lines, each with a t-shirt and a mousepad with the same design.
Below, we're going to show you what each of the items in this clothing collection is all about and what they look like.
Characterization T-shirt by FaZe Clan x Futura Laboratories
The first thing we'll find in this new FaZe fashion collection is a polyester sports t-shirt, a fabric that works wonders for this type of garment, as it easily absorbs the moisture produced by the sweat of the competition.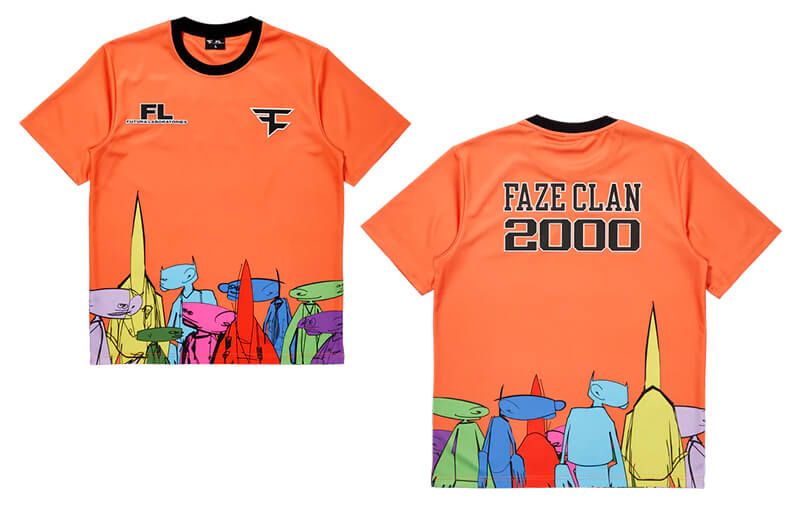 It has a round neck and short sleeves, in orange, with a black collar, the same color as the FaZe Clan and Futura Laboratories logos, which are on the chest. We will be able to see around the T-shirt, both on the back and on the front, at the bottom, different drawings of animated characters in various colors.
On the back, in the upper area, the FaZe Clan 2000 inscription, also in black.
Characterization Mousepad by FaZe Clan x Futura Laboratories
With the same design as the previous T-shirt, we will see a mousepad measuring 35.43 inches by 15.75 inches. It is fully washable and features the FaZe Clan and Futura logos in white on the right and left, respectively.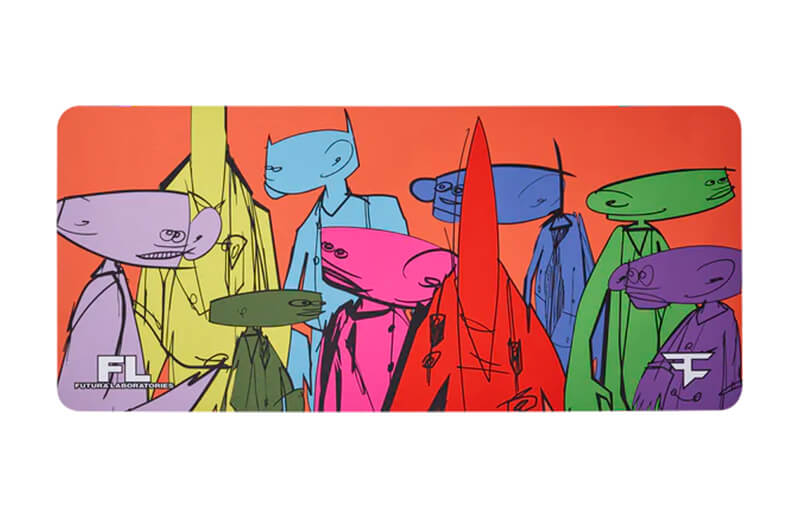 FaZe Clan x Futura Laboratories Atom T-Shirt
We will be able to find also another t-shirt, of a different line, but also made of polyester, round neck and with short sleeves. Its design is black, and features a pattern of white and gray atoms throughout, also with the FaZe and Futura logos on the front, in white, and the FaZe Clan 2000 inscription on the back, also in white.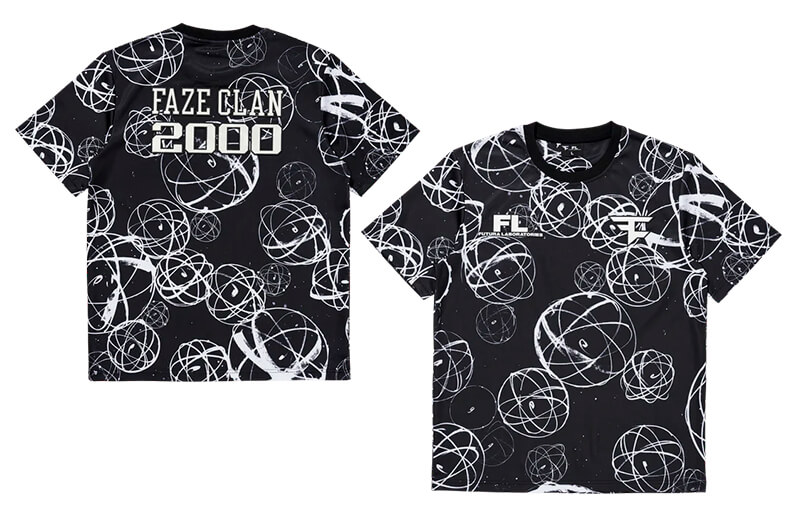 FaZe Clan x Futura Laboratories Atom Mousepad
To finish, we find another mousepad equal to the previous one, only with the same design of the Atom T-shirt, being also in black color, and with the respective lower logos of FaZe and Futura.
Where can I get the new FaZe and Futura Laboratories fashion collection?
In order to buy any of the items of this new clothing collection of FaZe Clan and Futura Laboratories, you just have to go to the FaZe web store, where you can find a lot of different collections and garments. For faster access in just seconds, you can click on this link.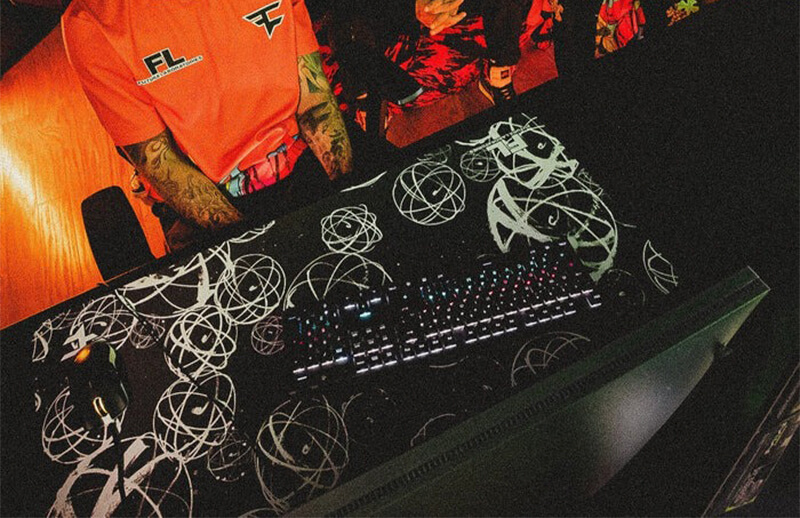 Remember to have at hand any of the payment methods accepted by the FaZe Clan store, otherwise you will not be able to make the purchase properly. In addition to this, verify that international shipments can be made to your country of origin.