Founded in November 2020, FIVE Media Clan is an organization established in Andorra formed by three streamers and influencers who came together thanks to their common love for video games, digital entertainment and social networks.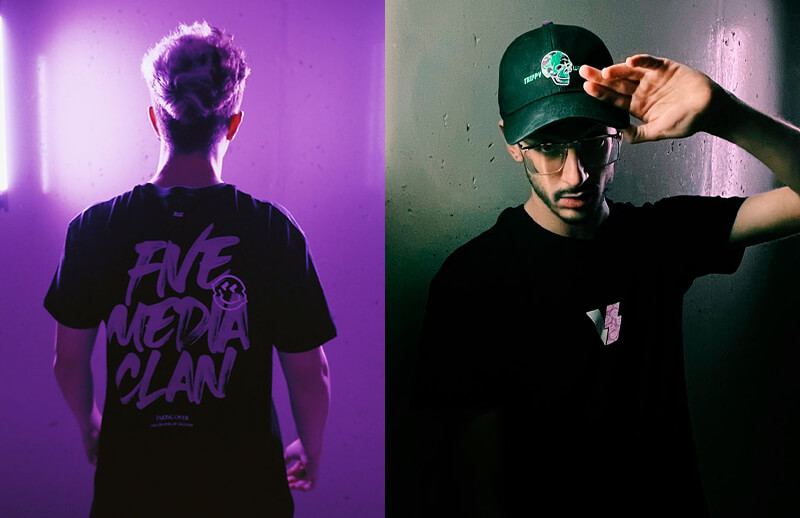 Through FIVE Media Clan this team hopes to create a high quality brand that will allow them to position themselves in the world of esports. From one of the smallest countries in the world, the FIVE Media Clan team implements a set of strategies to help its streamers and content creators to project their careers on the most popular multimedia platforms.
FIVE Media Clan: A new era
A few weeks ago a conference was held in which Roger Espuga, co-founder of the company FIVE Media Clan and expert in everything related to esports events and digital entertainment gave a lecture to delve into topics, such as blockchain, Web3 technologies, tokens, NFT and gaming. His intention is to bring people closer to these terms so that they can understand them and know how to take advantage of these tools in Andorra.
In this regard, Espuga assured that the advances made in terms of digital and internet technological processes have been remarkable. Specifically talking about blockchain Espuga points out that this process makes it possible to decentralize the information generated as a result of digital transactions made in this context, making them more secure and inaccessible to cybercriminals. In the field of esports, Espuga explains that both the world of esports and gaming are at some point related to blockchain. The way this happens is through virtual events within video games or when collaborations occur between clothing brands for game skins.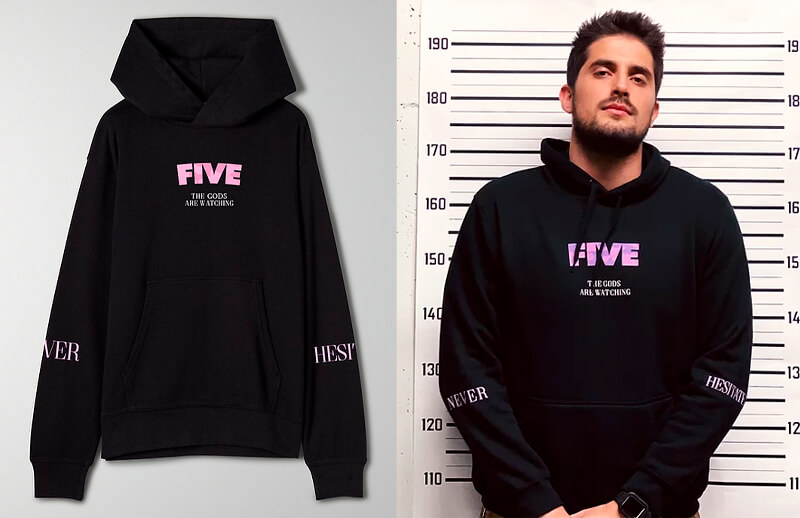 On the other hand, espuga pointed out that FIVE Media Clan intends to further carry out activities in the context of the metaverse in order to introduce commercial brands and characters within this virtual space. In addition, Espuga indicated that the organization intends to transform the company's capital into tokens, so that investors and shareholders will receive tokens instead of conventional shares, which will have the same value. In another order of ideas, FIVE Media Clan launched a T-shirt through its online store, so that fans who wish to buy it can do so, although it will be available for a limited time.
Features of the For Creators, By Creators T-shirt
This limited edition T-shirt from FIVE Media Clan is made of cotton material, which makes it soft and comfortable. Thanks to its design, this T-shirt can be combined with a wide variety of garments, as well as used for numerous occasions such as events, meetings, parties, or just relaxing at home while watching a movie or playing a game of your favorite video game.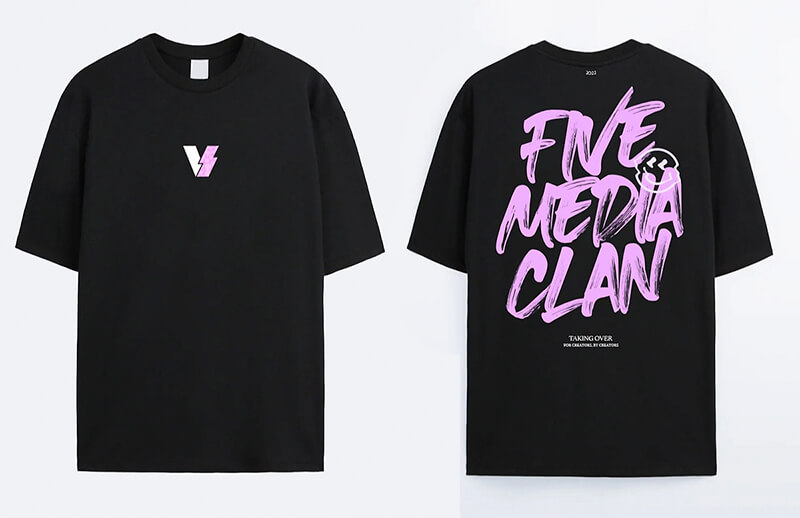 Aesthetically, the FIVE Media Clan logo can be seen on the front in a small size. It is on the back where the most work is concentrated with the name of the organization covering all this area in graffiti style. This FIVE Media Clan T-shirt model is available in different sizes, so that anyone can have the opportunity to buy it and wear it on the occasion of their choice. Those interested in purchasing this clothing can do so through the official FIVE Media Clan shop.