In the Esports competitive scene, each region has a team with which it is most identified due to its history that is summarized in victories, in the case of the European continent, this team would be nothing more and nothing less than G2. Founded by people passionate about Esports such as Carlos "Ocelote" Rodriguez and Jens Hilgers, it is to be expected that one of the principles of this organization is excellence.
Since 2015 G2 has been a team that has experienced exponential growth and development, reaching the top positions in renowned championships in just a matter of a few years, among these incredible competitions are the ESL Pro League, LEC and MSI, and even managed to dispute in the final of the League of Legends Worlds 2019.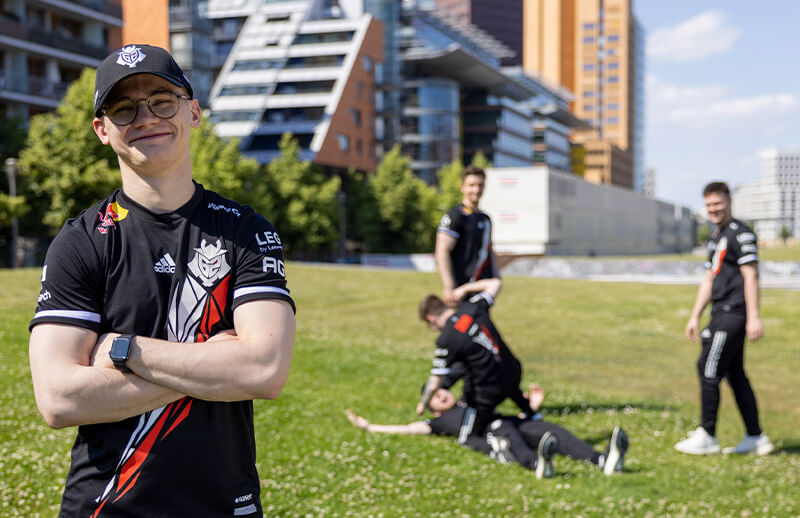 Today they have established themselves as the best franchise in Europe, with different groups in different titles. However, G2 in addition to dabbling in video game competitions, has become a worldwide brand creating parts and accessories in conjunction with other major brands. G2 Esports is very involved with its clothing line, as we saw in its latest G2 Country Jerseys.
What does G2 and its collaboration with New Era bring us?
If you are a fan of accessories such as caps, it is very likely that you know about New Era, being this the leading brand when it comes to this type of accessories. That is why the news that both organizations will work together produced a call for attention among the fan community. The result of this collaboration was the official cap for the 2022 G2 season.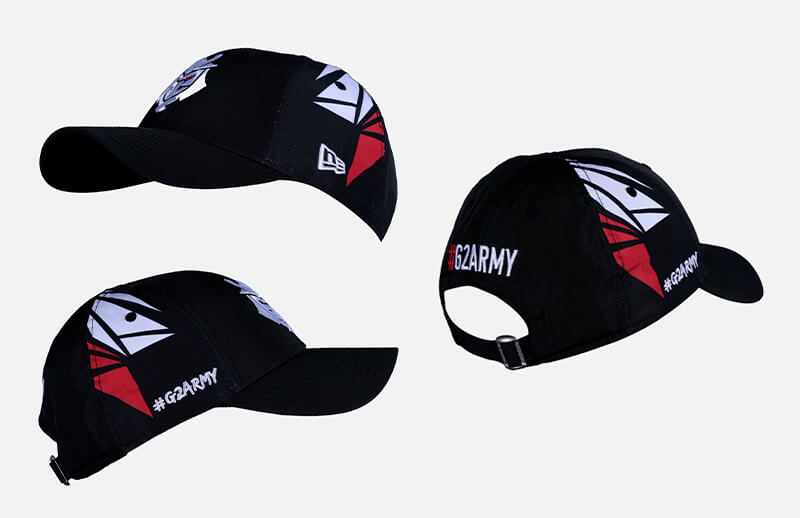 As it is an official piece that will be used by the team, performance is one of the most important features to be taken into account during the design and development of the cap. That is why it is a sports cap, which aims to ensure both comfort and functionality when using it.
Starting with its design, we can notice that the G2 cap was created based on the concepts of minimalism, as it has a reduced amount of details, which makes these details stand out even more. In general, it is an accessory that can be used in any kind of occasion, which is mainly due to the colors that were implemented in the design.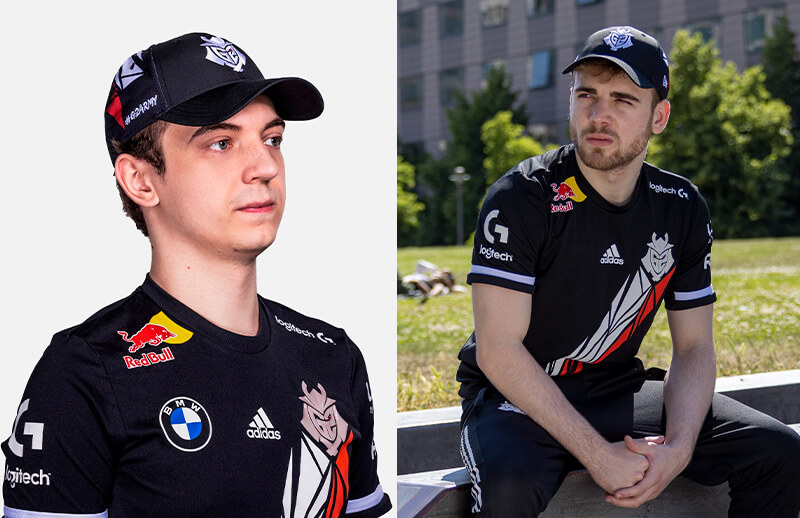 Counting with a black base throughout its structure, this is one of its main colors, on the front there is only one detail present, this being the G2 logo in white to stand out with the base of the cap. On both sides of the piece are present a set of geometric shapes in white and red, offering a similar aspect to the jersey of the 2022 season of the team. To finish off, the logo of the partner brand New Era can be seen on one side, while on the other is the #G2ARMY hashtag. This cap can be purchased from the G2 Esports shop.